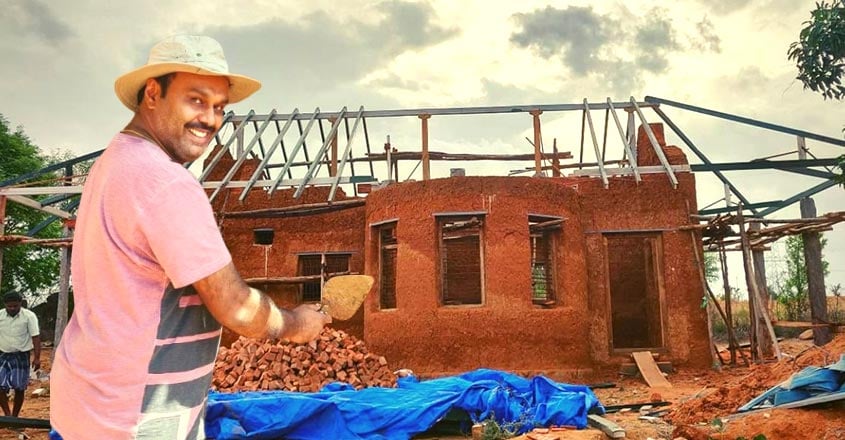 Uma Sankar Guru, a 40-year-old IT professional, based in Bengaluru, has watched the garden city getting rapidly transformed into the 'Silicon Valley' of India. Uma, however, confesses that he didn't quite perceive this change on a positive note. An incredibly beautiful city, surrounded by lush greenery and verdant parks, suddenly got transformed into a suffocating concrete jungle. Uma, had then decided that if he ever builds a house in the city, it would be in perfect harmony with nature.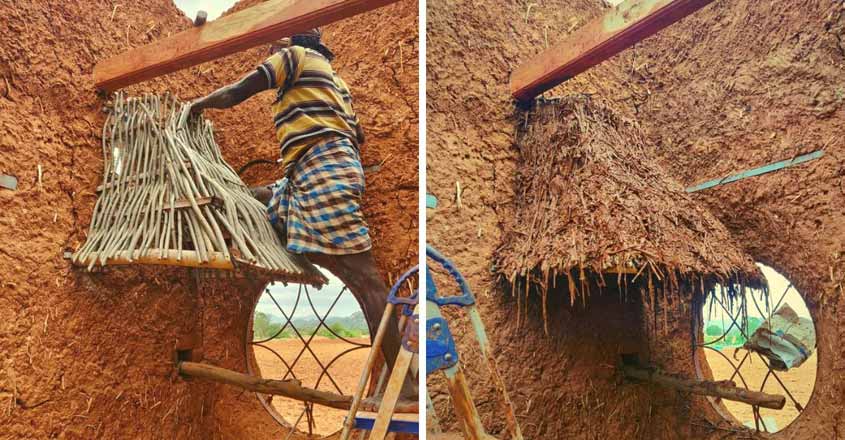 Uma's ideas about building an environment-friendly house using sustainable materials like wood and mud got more clarity after he attended a workshop conducted by architect Biju Bhaskar in Tamil Nadu two years ago. Uma owns a two-acre land in Bengaluru and decided to build his dream home there. He also does organic farming on this land.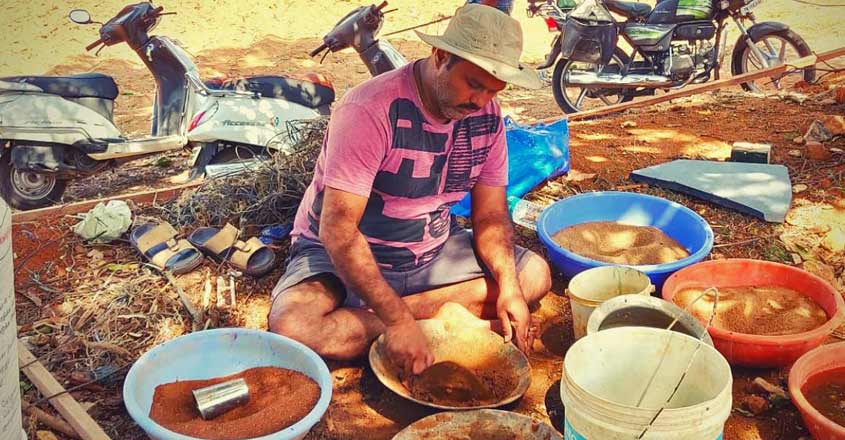 The 1600 sq ft house, that has two bedrooms, is being built using materials like mud, limestone and timber. A mixture of sludge, pebbles and hay has been used instead of cement. Uma didn't spend too much money purchasing furniture. Instead, he built the chimney and wardrobes using bamboos. The entire house has been made water proof using the Rajasthani plaster technique. The elegance of the terracotta tiles would enhance the rustic charm of this house.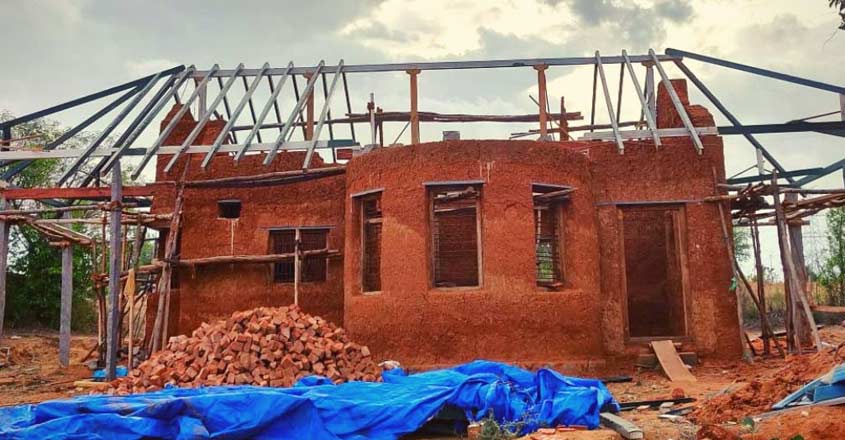 Many are skeptical about the sturdiness and strength of a mud house. However, experts say that the structure made using mud and bamboos is as strong as a concrete building. It is durable and helps maintain a cool and pleasant atmosphere inside the house. Besides, the most amazing fact about Uma's mud house is that it could be constructed within a meager budget of Rs 10 lakhs.