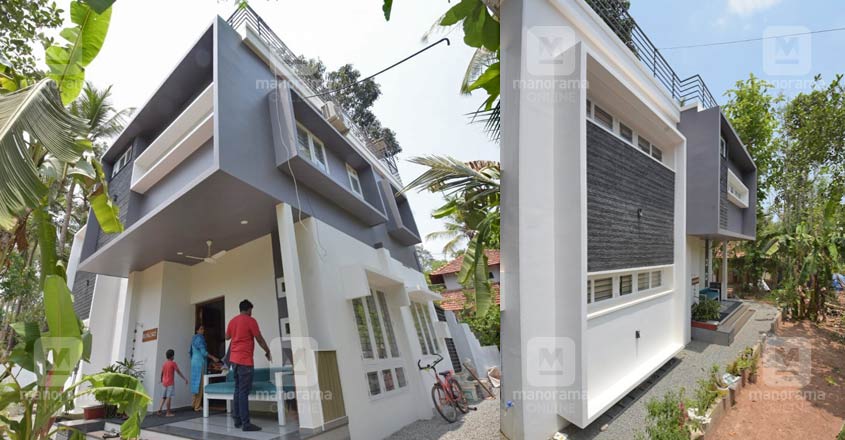 Shihab, an interior designer, built his brand new house at his home town in Koothuparamba in Kannur district, Kerala. What makes this abode quite special is how it overcomes the spatial constraints of a 2.75 cents plot. Interestingly, it was Shihab himself who designed his dream dwelling. The classy charm of the box style is the highlight of the elevation. Meanwhile, the chic stone claddings add more dimension to the designs.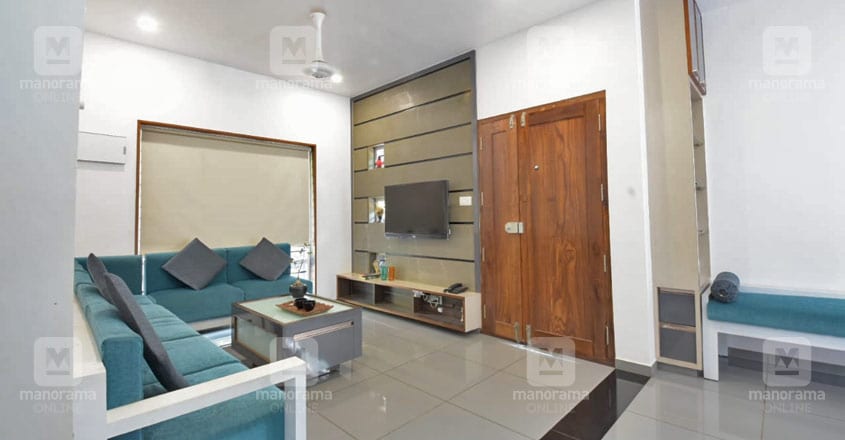 The simple yet elegant house, designed in 1560 sq ft area, has a sit-out, living and dining areas, kitchen with a work area, four bedrooms, upper living-cum-study, balcony and an open terrace.
The interiors are arranged in the semi-open style, which makes the spaces look incredibly vaster. Meanwhile, the living-cum-dining area is designed in a vertical pattern. A stylish divan cot acts as a partition between these spaces.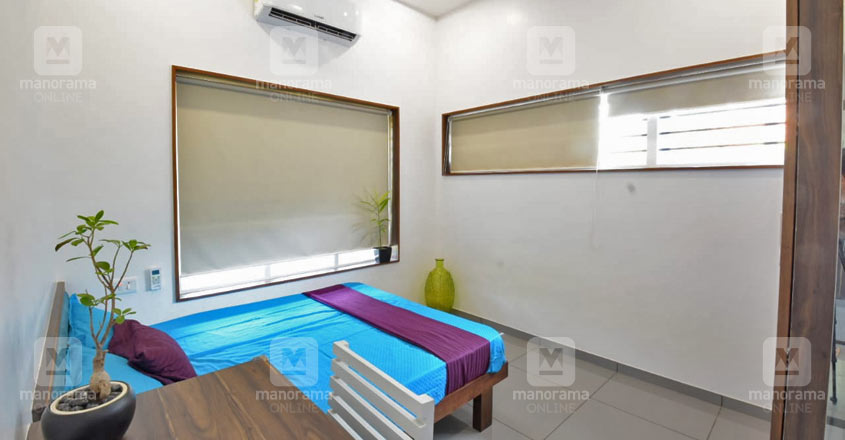 A sitting space and an in built shoe rack are arranged in the sit-out. The entrance door opens to the formal living area. The L-shaped couch adds a pop of colour here. A TV unit too is part of this space. Meanwhile, a quaint pantry table is what separates the dining-cum-kitchen area. A wash counter has been set up just opposite this space.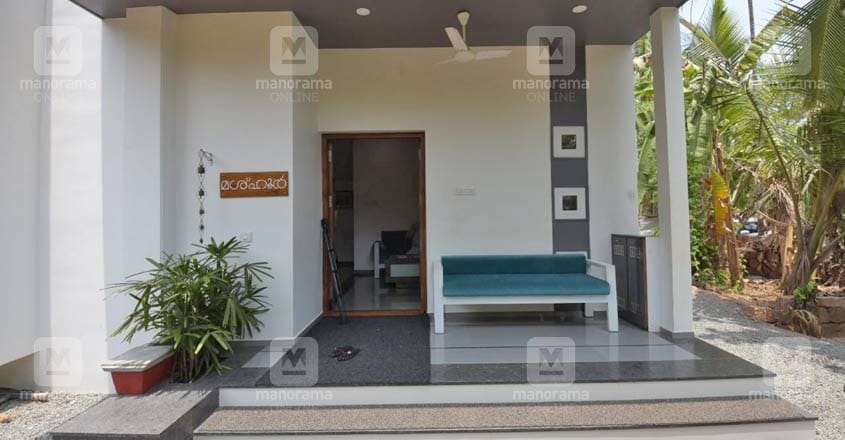 The bison panels used for furnishing have played a vital role in reducing the expenses. These panels are used for the TV unit, kitchen cabinets and the box panelling as well. Meanwhile, the custom made furniture was built on the site itself.
The handrails of the stairway feature mild steel covered in wood. A CNC cutting on the ceiling of the first landing brings lots of natural sunshine into the house. This space has been turned into a spacious and open library.
There is only one bedroom in the ground floor and three in the upper storey. The bath-attached bedrooms have in-built wardrobes and separate dressing units as well.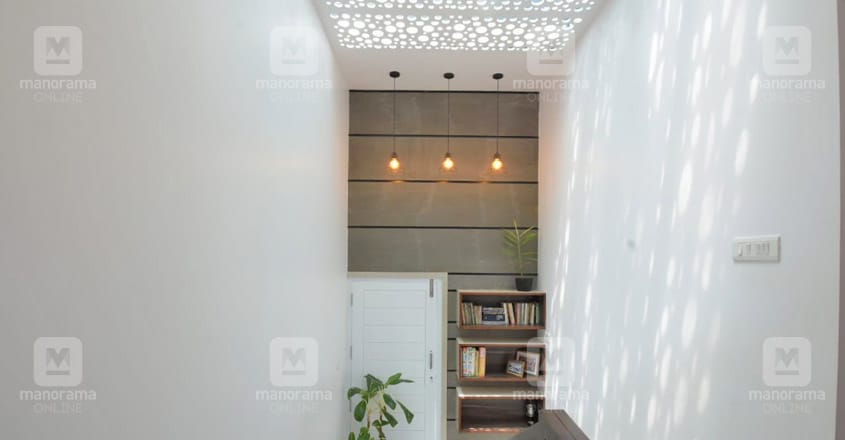 The dining-cum-kitchen is arranged in a rectangular space. The storage units and the pantry table make the kitchen extremely space efficient.
Shihab could coordinate everything with precision and clarity as it was he who designed the house too. All these factors had helped the family complete the construction of this house, including the structure and furnishing, on a moderate budget of Rs 35 lakh.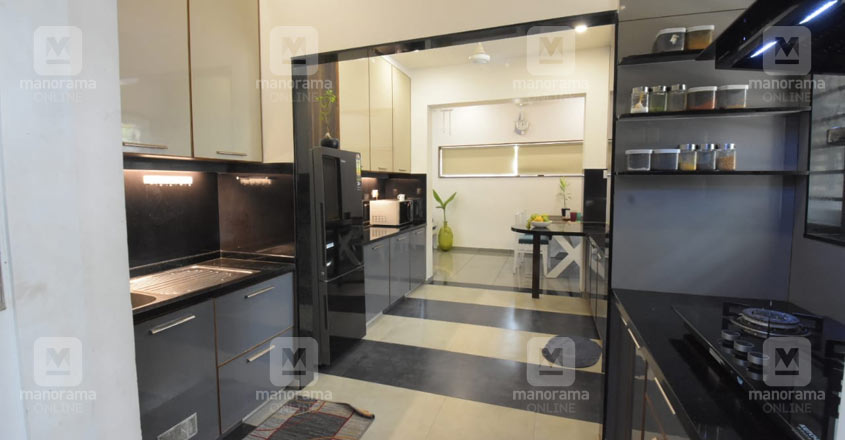 Project Facts
Location – Koothuparamaba, Kannur
Plot – 2.75 cents
Area – 1560 SFT
Owner and designer – Shihab
Mig 464, Panampilly Nagar
Mob – 9037877572, 8281016270
Year of completion - 2019