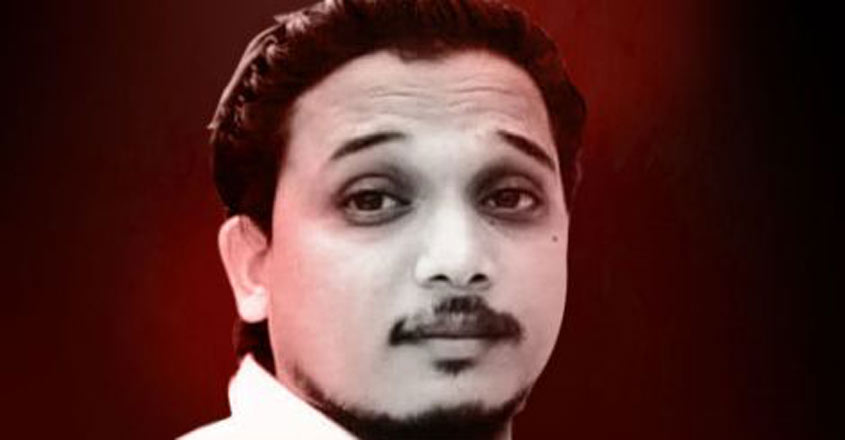 Thiruvananthapuram: Over half a crore rupees has been spent by the Kerala government to forestall a probe by the Central Bureau of Investigation (CBI) into the politically sensitive Shuhaib murder case, suggesting that vested interests set to gain by persisting with the probe so far.
The Kerala government has so far spent Rs 56.4 lakh to draft Supreme Court lawyers to prevent a probe into the Shuhaib murder case in which the members of the ruling Communist Party of India (Marxist) [CPM] are accused, information accessed by taking to recourse to the Right to Information (RTI) Act has revealed.
Youth Congress activist S P Shuhaib, 30, was murdered allegedly by CPM men at Mattannur in Kerala's Kannur district on February 12, 2018. The division bench of the Kerala High Court had handed over the case to the CBI. After the government filed an appeal against this, the HC order was stayed by the division bench. Subsequently, Shuhaib's father moved a petition against this. The CPM-led Left Democratic Front (LDF) government then brought in Supreme Court lawyers to contend that there was no need for a CBI probe. In the process the state exchequer was billed the fee for the top lawyers.
Though the details of this expenditure were sought under RTI, conclusive information were not given from the offices of Law Secretary or the Advocate General.
Senior Supreme Court advocate Vijay Hansaria was given Rs 12.20 lakh in June. He had given a bill of Rs 22.42 lakh. This was for holding discussions with senior lawyers on the case on December 1, and December 8, 2018, and for appearing in the High Court on June 18 and June 19.
Senior Supreme Court lawyer Amarendra Sharan was granted Rs 22 lakh in May. However, the money is yet to be handed over.
Vijay Hansaria's bill of Rs 22.20 lakh was submitted for government's clearance, the AG's office has informed.
The government is yet to reveal on which all dates the Supreme Court lawyers appeared in the High Court and how many more bills have to be submitted. With more bills being submitted, the money sought might be added up by several lakhs.
Another Supreme Court lawyer was paid Rs 8.80 lakh in this case, it was revealed earlier through an RTI reply. However, the latest RTI reply does not mention the lawyer's name or the amount paid.
Politically too the government has to answer why it had to go to court over a CBI probe into a murder case.
Senior government pleaders P Narayanan and Suman Chakaravarthy, Supreme Court senior advocates Amarendra Sharan and Vijay Hansaria; and prosecution director general had appeared for the government in the case.