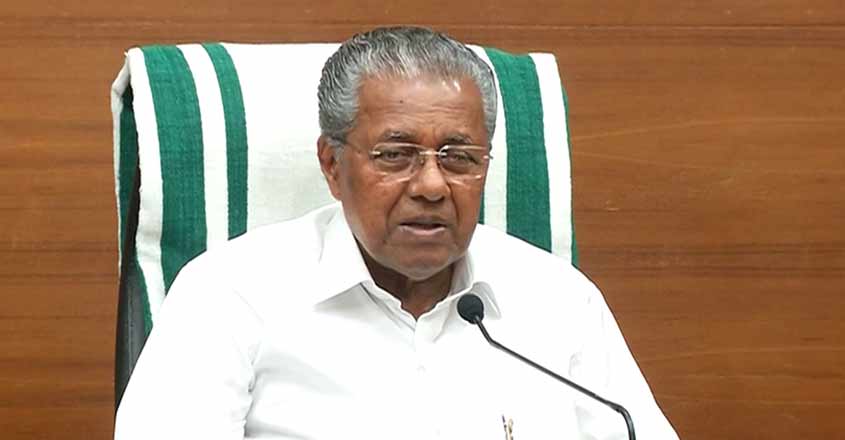 Kerala is clearly showing a downward trend in novel coronavirus positive cases.
After touching a peak of 28 cases on March 23, the number of positive cases fell to 15 on March 24 and, on Wednesday, it further dropped to nine; three from Ernakulam, two each from Palakkad and Pathanamthitta, and one each from Idukki and Kozhikode. This takes the total number of confirmed cases in Kerala to 118.
Of the newly confirmed cases, four had come directly from Dubai and had been promptly isolated. One was from the United Kingdom and another from France, the first positive case in Kerala who got his infection from France. The remaining three are primary contacts of these foreign-returned individuals.
Large recovery
But for the first time after the COVID-19 scare had seized Kerala, eight patients who had tested positive and had been under treatment had turned negative in the latest results. This includes the Italian national who it was feared had infected many in Varkala, in Thiruvananthapuram district. He had been discharged but fearing he will step out of his resort in Varkala, he would be put in isolation for 14 days more at the Nedumangad district hospital.
A Thrissur native who had been under treatment in Thrissur Medical College has also tested negative. He has been asked to isolate himself in his home for 14 days more.
Six more patients had recovered, the information regarding which trickled in while Chief Minister Pinarayi Vijayan was conducting his customary sunset media briefing on Wednesday. This includes the three-year-old boy and his parents who had come from Italy and was under treatment in Kalamassery Medical College.
Two Italians, who too were being treated in Kalamassery Medical College, had also recovered. Also, the Pathanamthitta native who had returned from Italy and had provoked the post Wuhan wave had also recovered. They have not yet been discharged.
So, if the four recovered cases earlier are also taken into account, the active cases in Kerala has come down to 106.
Kasaragod breather
But what is of even greater significance is that not a single sample had turned positive in Kasaragod, the district that had shown a consistent increase in cases since March 20. The district authorities themselves had termed Wednesday "crucial" as the results of 77 samples they were most concerned were to be revealed.
If many of them had turned positive, it could have been said that community transmission, the 'wild fire'-like spread of the virus, had already begun in the district. If the district administration had seen Kerala's fate in these 77 samples it was because they included the primary contacts of the Kasaragod positive patient who had gone on what was feared an infecting spree after he landed in Karipur from the Gulf on March 11. The results of many more suspected samples are yet to come but in this lot of 77 were the high-risk ones.
Yet, there was a reason why the Chief Minister said Kerala had to be extra vigilant. "One of the three who tested positive today got his infection from the man who returned from France. He was a taxi driver in Ernakulam who had carried this man who flew in from France," Pinarayi Vijayan said and added: "This only shows that we need to be more vigilant. Community transmission has not yet begun but the sword of community spread now hangs over our head. We should not let it fall on our heads."
76,542 under observation
At the moment, 76,542 people are under observation, up from 72,460 yesterday. Of this, 76,010 or more than 99 per cent are in home quarantine. The number in hospitals have increased, from 466 on March 24 to 532 on Wednesday. As many as 122 wee admitted to hospitals on Wednesday.
Till now, 4902 samples have been sent for testing, and 3465 of them has tested negative.