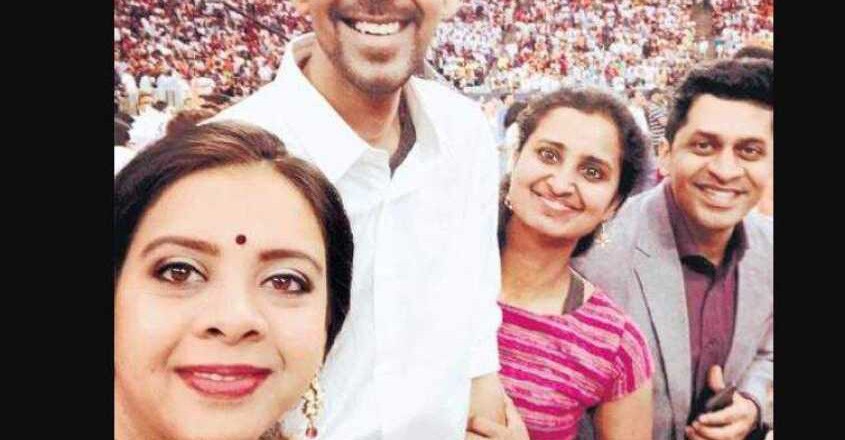 Kuttanad: Sraddha Mohan, who rendered the welcome song at the 'Howdy, Modi!' event in Houston, Texas in the USA, has a Kuttanad connection. She is married to Vivek Subrahmanyan, grandson of PR Venkitachalam (Ambi Swamy), who was a former president of Pulinkunnu grama panchayat.
'We are proud of who we are', the three-minute English-Hindi song to welcome Indian Prime Minister Narendra Modi, was composed by Rushi Patel. 
Sraddha was born and brought up in Chennai. She started learning music from the age of four and her first Guru was her mother Mala Swamy, the principal of Kalakshetra. Later, while pursuing an MA in Music at Madras University, her wedding to Kuttanad native Vivek took place. After marriage, Sraddha moved to the USA with her husband. In America, she soon attracted attention after joining 'Indian Raga', a collective of Carnatic musicians there.
Sraddha's husband Vivek is a chemical engineer and the couple has a five-year-old son, Samarat. Before travelling to the USA, Sraddha had visited Vivek's ancestral house at Mankombu along with her in-laws R Subrahmanyan and Prema Subrahmanyan and other relatives.