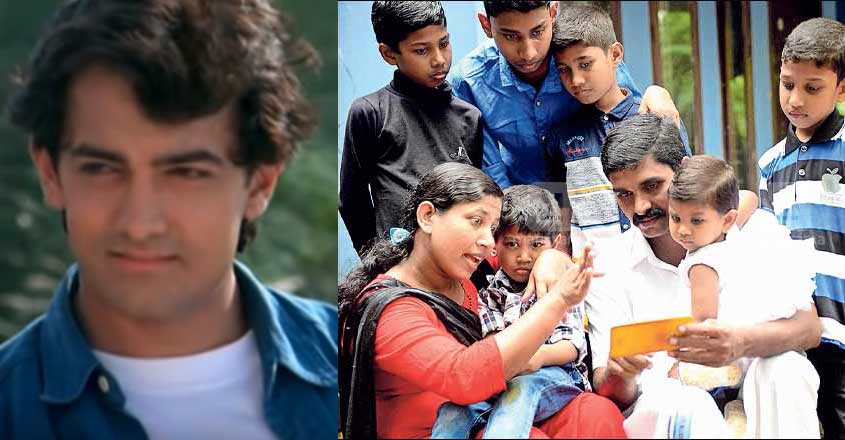 Edathua (Alappuzha): Thirteen-year-old Maria had run away from her home in Mumbai following a tiff with her father. She boarded a train and eventually reached Kattappana in Kerala's Idukki district.
The year was 1997.
Autorikshaw drivers who saw her standing clueless at the bus stop took her to the police station. She could not answer their queries because she was born deaf and had speech disability. But she wrote her name – Amina – on a piece of paper. Policemen took her to Snehashramam, an orphanage in Kattappana, where she grew up as Maria.
Twenty two years have passed since then.
Maria is now 35, and is a mother of six children. Her husband Rodymon is a carpenter and a social worker.
Maria has almost forgot about her home, parents and five siblings. But a song sequence from Aamir Khan-starring Hindi movie Akele Hum Akele Tum (I'm Alone, You Are Alone) has rekindled her childhood memories. Now, Maria and Rodymon are planning to embark on a journey to trace her roots.
Twist in the tale
Aamir Khan's blockbuster movie was released in 1995. But Maria got a chance to watch a song from the film on her husband's mobile phone recently.
After watching it, she conveyed to her husband that the park - where the song was filmed - was near to her house in Mumbai, and that she watched the movie shooting along with her friends.
The vital piece of information enthused Rodymon. For, he too has a yearning to know about his in-laws and their family.
Rodymon contacted the film's director Manzoor Khan, the hit film-maker of the 90's who is living in Ooty. Khan confirmed that the song was filmed at the Fantasy Park at Borivali in Mumbai.
And this prompted the duo to launch the onerous search. They hope Maria's drawing – which depicted her Mumbai home and its surroundings - may help them.
Her drawing shows small houses in a colony, mosques and madrassas.
Rodymon has already contacted office-bearers of a few madrassas in Mumbai. The response was encouraging, said Rodymon. "They offered to co-ordinate with mosques in different locations to find Maria's home," he said.