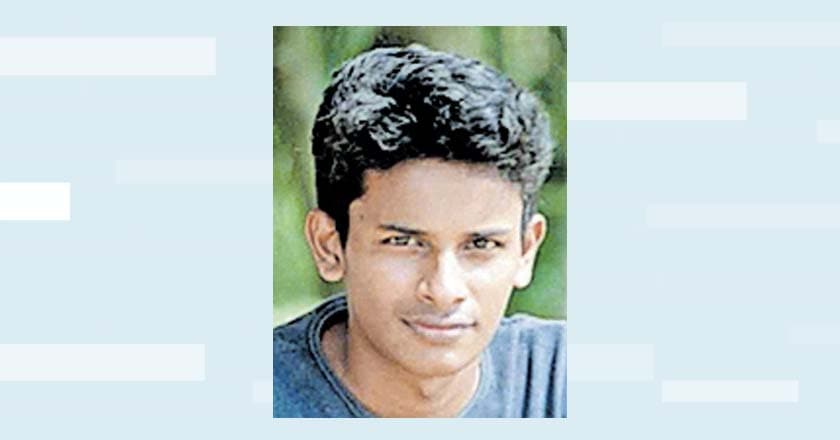 Angamaly: Shoddy roads continue to claim the lives of motorists in Kerala. A 22-year-old is the latest victim as potholes turn deathtraps. Remarkably, the latest incident comes day after the Kerala High Court pulled up the state government for its inaction even as motorists continue to lose lives in accidents involving potholes.
Jimesh Paul, a resident of Nellachira, Karukutty, died on Tuesday noon after he was run over by a truck after his two-wheeler rammed it while trying to evade a pothole here.
Eyewitnesses say Jimesh swerved his vehicle instantly as another two-wheeler just in front of him changed track to avoid falling into the pothole. Unfortunately, Jimesh's bike hit a passing truck and he came underneath it.
The accident took place around 1.15 pm on Tuesday near CSA Auditorium on Camp Shed Road when Jimesh was travelling from LF Junction to TB Junction.
Tragically, Jimesh met with the accident hours before the funeral of his grandmother. The young man was heading home to take his father to the funeral venue when he lost his life. He had earlier dropped his sister at Thannippuzha, where the funeral of his grandmother was held.
Jimesh, the son of Madathumkudi Paulachan and Shyji, was a trainee at a hotel near the Cochin International Airport, Nedumbassery.
His last rites are scheduled to be held at Christurajasrama Church, Karukutty.
Jiso and Aneesha are Jimesh's siblings.
It was only last week another youth was run over by a truck after he fell under it after his bike fell into a ditch on the road in Kochi. Taking a serious note of the issue, Justice Devan Ramachandran of the Kerala High Court appointed three advocates as amicus curie to study and report on the condition of roads in Kochi.