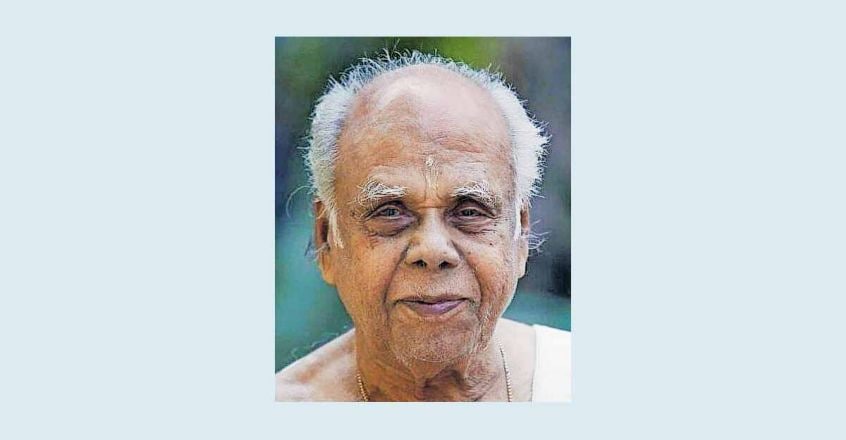 Thrippunithura: Kalamandlam Kesava Pothuval, the maestro of Kathakali chenda, has passed away at the age of 89.
He died Saturday at a hospital, where he was undergoing treatment. Though he was admitted to the Kalamassery medical college for suspected Covid symptoms, his test result came negative the other day. The cremation will take place on Sunday.
Kesava Pothuval is survived by his widow K V Radha Pothuvalsyar, daughter Chithralekha, son in law K M Rajan (Naval Base officer). His son Kalamandalm Sasikumar had predeceased him.
Kesava Pothuval who shifted from Tayambaka to Kathakali Chenda had performed percussion during the Vrischika festival at Sree Poornathrayeesa Temple for 50 years without a break which is a record. He has performed Kathakali chenda in Germany, Russia and most cities in India.