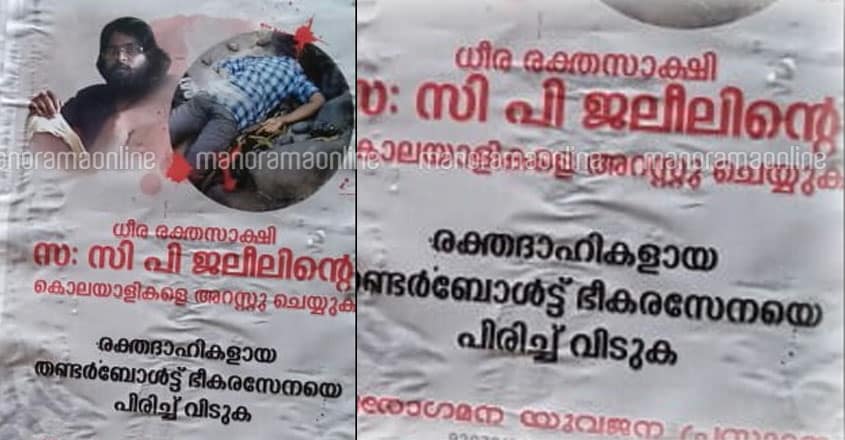 Kannur: Days after the Maoist attack at a resort in Lakkidi on Kozhikode-Bengaluru national highway in Wayanad district, a poster has appeared expressing support to the Maoists.
The poster, put up at Ambayathode in Kottiyoor, was noticed by passersby on Thursday evening. It labels the 'Thunderbolt' commandos engaged in fighting the Maoists as a 'bloodthirsty terror organisation' and that it should be disbanded. Another demand raised by the poster is the arrest of those responsible for the murder of Maoist Jaleel in Wayanad.
The police have launched a probe into the person who put up the poster under the banner of 'Progressive youth organization.' Search also continues for the Maoists involved in the Vythiri shooting. Police are aided by CCTV visuals captured at the resort. An elaborate combing operation has been launched with the help of the dog squad in Sugandhagiri forest area. According to the police, Chandru, Jaleel's comrade, would land in their net soon.
Jaleel's relatives have alleged a conspiracy behind the encounter. In a previous attack in November 2016 at Nilambur, when Maoists Kuppu Devaraj and Ajitha were gunned down, human rights activists had also alleged foul play by the police. Police insists that they had to fire as a defensive measure. According to them, the Lakkidi attack was a protest against the setting up of a new police outpost in Sugandhagiri.