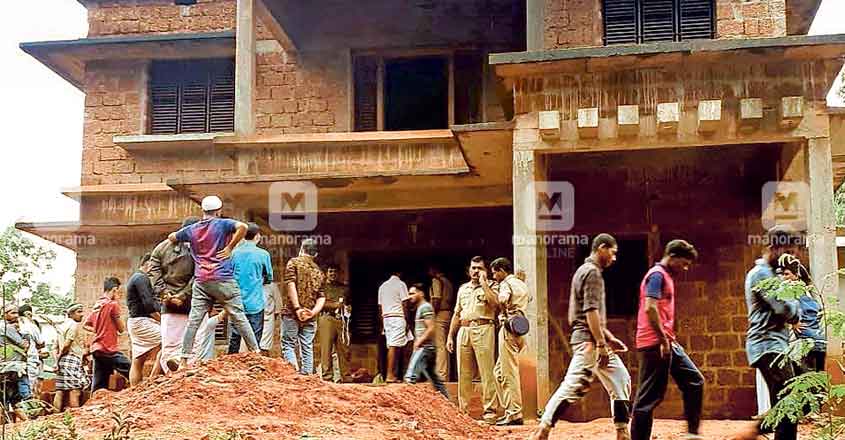 Adoor (Kasaragod): A body found inside an under-construction house at Irunjy in Kasaragod district has sent the police and local residents into a tizzy.
According to identification documents, the body is that of Malappuram native Lathif. Local residents wonder how the Malappuram native's body could reach Adoor on the Kerala-Karnataka border where he has no links.
During the inquest conducted by cops under Adoor SI P Nalinakshan, identification documents of one Abdul Latif from Kurukkol in Malappuram were found. Further inquiry revealed hat he was indeed missing since August 7. A PAN card, Voter ID and mobile phone were recovered from his body.
Latif used to work as an agent for collecting deposits for a cooperative bank. What baffles the police and local residents is how he reached Adoor.
The Adoor residents wonder how the body reached the under-construction house which is a good 5.5  km away from the town. The house belongs to Rouf, who works abroad.
No man-missing complaint has been filed in Adoor or nearby areas neither.
The body was spotted on Tuesday morning on the first floor of the building by neighbours. They were looking for the source a foul smell that led them to the body. Once the news spread, hundreds of people gathered.
The police are suspecting it to be a murder since the body was seen wrapped with coir rope. Within 15 metres of the under-construction house, there are 12 houses. But nobody had seen anything suspicious in the recent past. Since Rouf is working in a Gulf country, his brother was overseeing the construction work.
Rouf's brother said that after the concrete work on the foundation was completed a week ago, nobody has come to the place. Since the body is badly decomposed, injury marks, if any, could not be seen.
The police said that only an autopsy can reveal the details of the death.