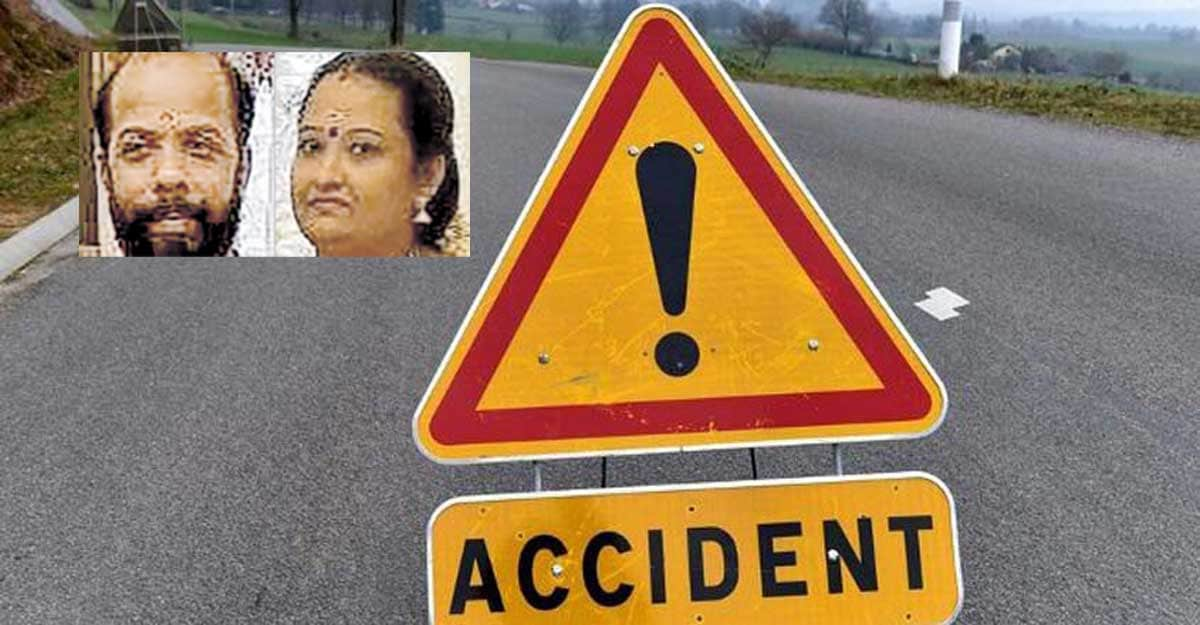 Kadamazhipuram, Palakkad: A 50-year-old man and his wife died after a cement-laden lorry toppled on to their two-wheeler in Palakkad district on Friday. The tragedy struck when the couple were just 50 metres away from their house.
The deceased were identified as Gopalakrishnan, a native of Kalluvazhi in Palakkad, and his wife, Sajitha, 45.
The driver of the lorry lost control of the vehicle, which toppled on to the two-wheeler at Punchapadam around 9pm on Friday. Both of them died on the spot. A crane of the fire force station at Mannarkad was brought in to lift the lorry. The deceased were identified based on the two-wheeler's number.
The victims had been staying at Punchapadam for some time now. The accident happened while they were returning to their home at Punchapadam from Kalluvazhi.
The lorry was heading to Cherpulassery from Palakkad. The lorry driver fled the spot after the accident. The dead bodies have been kept at the district hospital.
The victims are survived by children Sruthi and Sreerag, and son-in-law Saji.