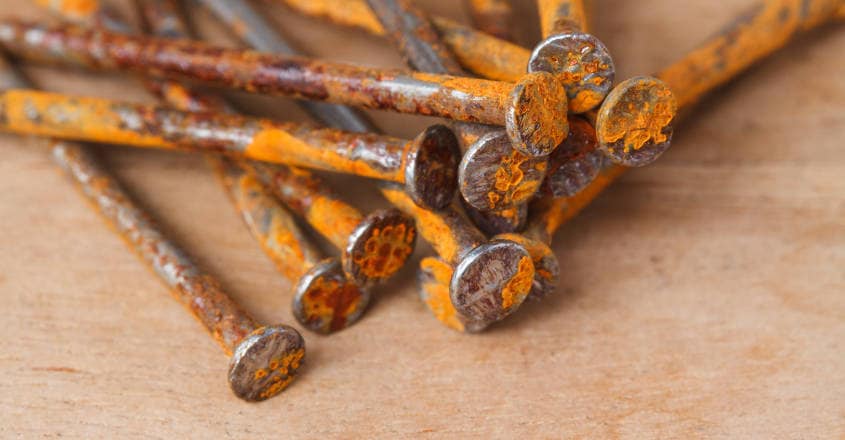 Thrissur: The surgery on a 49-year-old man likely suffering from a psychological disorder yielded 111 nails! The operation was conducted at the Medical College Hospital here.
The patient, a native of Methala near Kodungallur, was rushed to emergency care by relatives with severe stomach pain and bloating. After an x-ray of his digestive system revealed the presence of an astonishing number of nails, the patient was then rushed for surgery. Some nails were found lodged in his internal organs.
A 60-centimetre long portion of the small intestine had to be removed during the four-hour procedure.
The patient is recovering well, doctors said.
The mentally unstable man seems to have swallowed the nails over a decade.
An eating disorder in which people eat non-food items of little nutritional value is called Pica. People with such an issue may eat hair, paper, paint, sharp objects like nails and the like.
Pregnant women, small children, and persons with developmental disabilities such as autism also exhibit Pica.