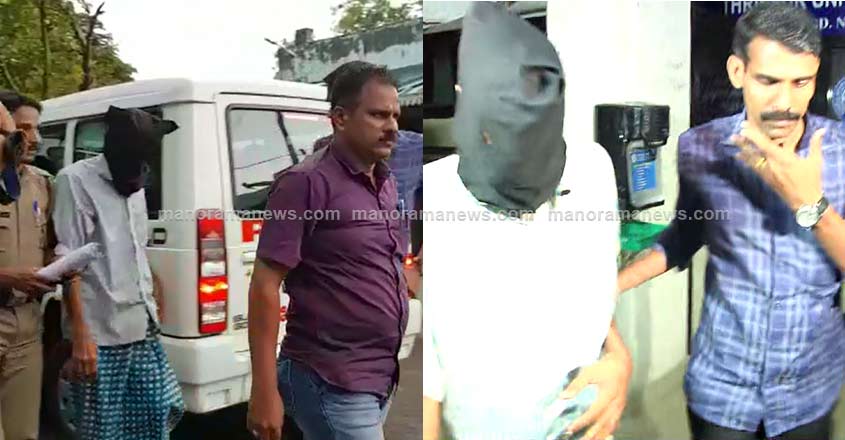 Thrissur: A suspect in the 1994 murder of Thozhiyoor Sunil has been arrested a quarter century after the then sensational crime. The Kerala High Court had earlier acquitted four CPM activists who were arrested and sentenced for life imprisonment over the killing of the Rashtriya Swayamsevak Sangh (RSS) activist.
The Crime Branch arrested an activist of the Jamaat-ul-Ishanya the other day over the case. He has been identified as Moinudeen, 49, a resident of Kunamkulam in Thrissur district.

Sunil was also from the same district.
There are nine accused in the current case filed by the Crime Branch. The main accused, Saidalavi Anwari, and six others have gone into hiding. One of the accused had died.
Anwari is also an accused in the sensational Chekannur Maulavi case.
The Crime Branch is also probing into the bungling by police by arresting CPM workers over Sunil's murder.
RSS organise (karyavahak) Sunil was hacked to death by a gang who had barged into his house during the wee hours of December 4, 1994. Sunil's brother Subramanyan had also sustained injuries in the attack.
The probe team led by the then Guruvayur CI Shivadasa Pillai had arrested nine CPM workers over the murder. Four of these party workers were sentenced to life imprisonment by a court of the assistant sessions judge. The High Court, which had considered their appeal, let them off after six months. One of these men, who was jailed, died of tuberculosis after his acquittal.
While questioning the accused in the Vadanappally Rajeev case and Mathilakam Santhosh murder case, the Crime Branch got the crucial information that Jamaat-ul-Ishanya was behind the Sunil murder case as well.
The government had handed over the case to the Crime Branch in 2017.
DySP K A Suresh Babu led the investigation and arrested Moinudeen.
The accused was presented before the magistrate by 6 pm on Saturday and remanded.
Chekannur Maulavi, a secular Islamic scholar, had disappeared on July 29, 1993 and despite intense probe and searches his fate is still unknown. It is suspected that he was murdered by an orthodox Islamic outfit.