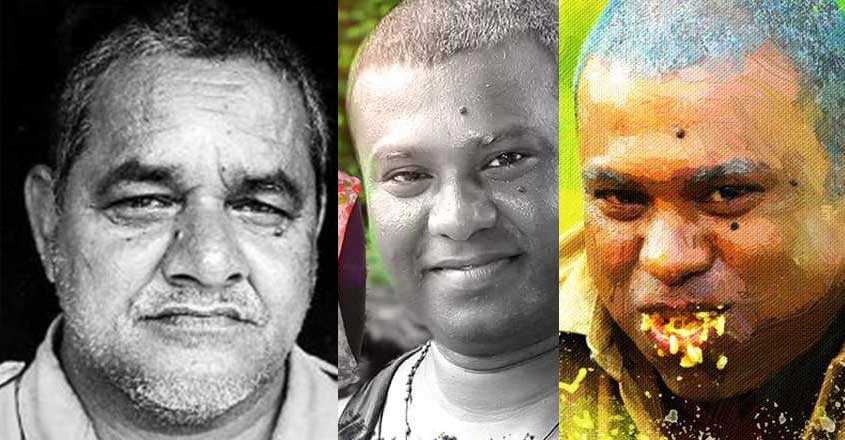 Man proposes but God disposes. This popular saying proved true as Winu Ramakrishnan set out to make his first film about one-and-a-half decade ago. Winu, an intimate friend of late south Indian actor Kalabhavan Mani, had decided to picturise the life of Theetta Rappayi, the man who is synonymous with unending appetite in Kerala. Winu intended to cast Mani in the eponymous film, but destiny willed otherwise as the popular actor passed way in 2016. But never did Winu think that the project was destined to be completed by Mani's younger brother RLV Ramakrishnan, a talented artist, in the former's absence.
As the movie 'Theetta Rappayi' is finally landing in the theatres on July 6, director Winu and dancer-actor Ramakrishnan opens up to Onmanorama on the struggles they faced to complete their project in the absence of Kalabhavan Mani.
Rappai, the icon of insatiable appetite
No native of Thrissur could ever forget their 'Rappayettan', aka Theetta Rappayi, who had an unappeasable appetite and set a Guinness record by eating most number of idlis at a single go. Winu's Rappai, however, is not a biopic of the real Theetta Rappai though it is inspired from Rappai's struggles with his belly.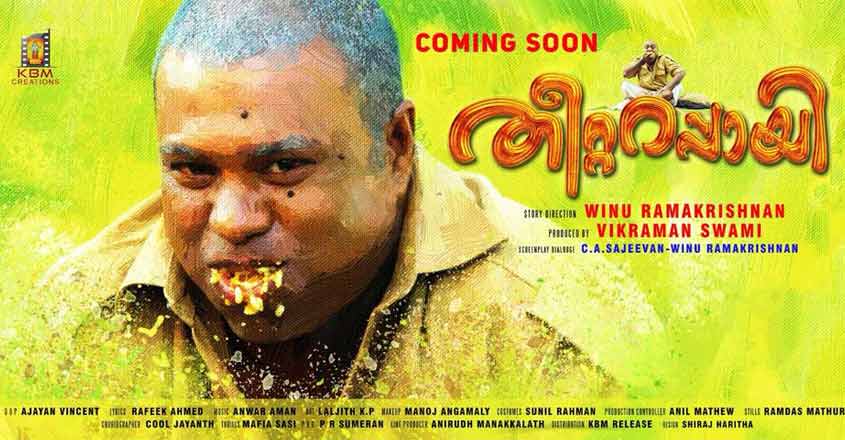 "I knew that a single movie cannot fathom the social life of the real Theetta Rappayi. With his aversion towards marriage and frail family bonds, Rappayi's story needs to be told in an exclusive biopic. My protagonist is named Rappai and he has a rare medical condition of hyperphagia which Theetta Rappai also had. His costumes, mannerisms and social life are also inspired from the real model. For people in Thrissur, the name Rappai itself stands for a foodie. Any other name would look awkward with that prefix," Winu told.
Ramakrishnan underwent a makeover to pull off the odd character. Commenting on the physical transformation he underwent for the film Ramakrishnan said that he had never imagined acting in film was this hard and challenging. Ramakrishnan, who is a Mohiniyattam dancer, choreographer, researcher and teacher, abstained from his profession for more than eight months and struggled to put on weight and build a potbelly.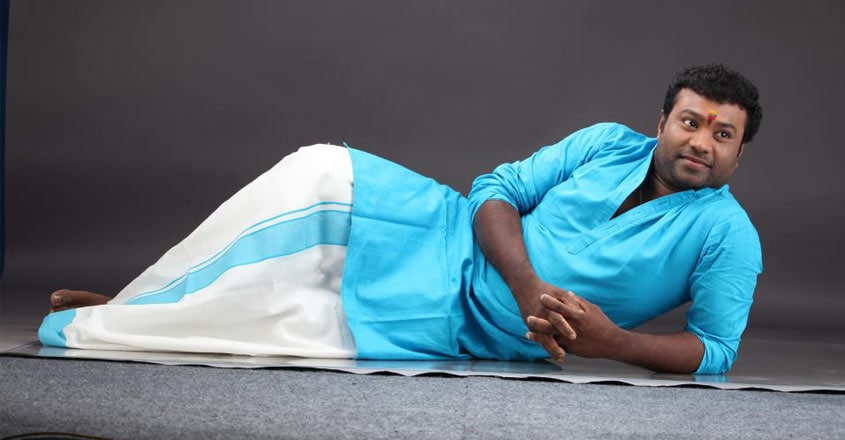 "I put on 8-12 kg from my normal body weight for my physical transformation as Theetta Rappai. I consider this movie as an unsatisfied wish my brother left back. 'Theetta Rappai' is an emotional family movie which narrates the agony a man undergoes because of his rapacious hunger. Common man can relate himself to Rappai," Ramakrishnan said.
Mani's void
Director Winu finished scripting 'Theetta Rappai', his first feature film, in 2004 after discussing about the characters and plot with Mani. The late actor also gave suggestions to improve his character and also to include some folk songs and his typical comedy.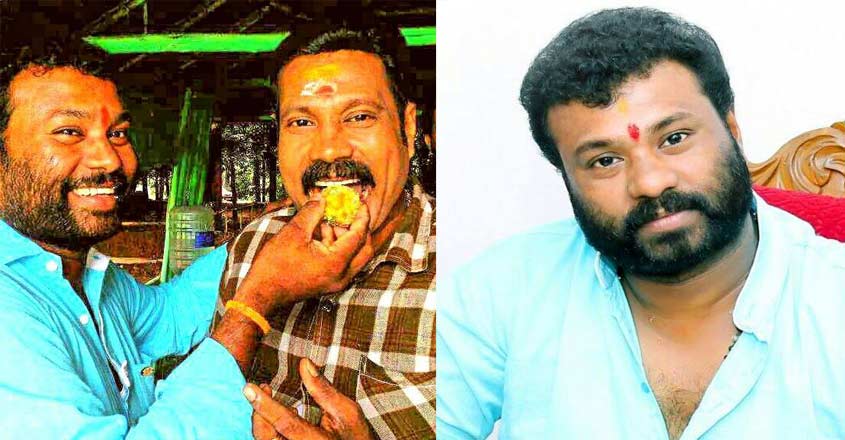 Mani's unexpected illness and drop in body-weight forced Winu to postpone the project, though the actor frequently said he will to recover soon and put on weight to play Theetta Rappai. "It never happened," Winu remembers, "Mani's health was deteriorating day by day and I slowly lost my hope about this project. I engaged in album song production and ad-film direction to earn a living."
Mani's sudden death and the burning controversies disappointed his friends in the industry.
Winu decided to cast Mani's brother on seeing his likeness to the late actor. Back in 2017, when Winu met Ramakrishnan after a long time, the latter's resemblance with Mani surprised the director. "Kannan (Ramakrishnan) smiles exactly like Mani did. His voice, language and mannerisms have sheer resemblance with those of Mani. When I discussed my old project with Ramakrishnan, he agreed without sparing a thought," Winu said.
Speaking about his experience of performing a character designed for his late brother, Ramakrishnan says that he considers this a destiny, or rather a surprise gift his brother has sent him from heaven.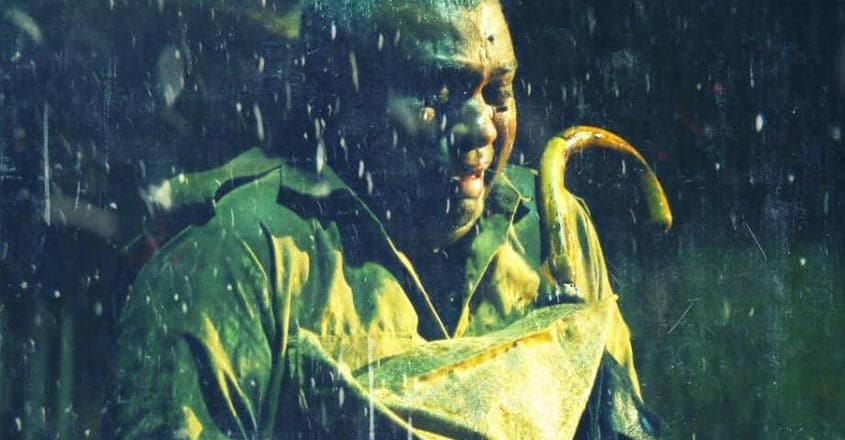 "I never tried to attempt those skills where Mani chettan had shone, be it singing, acting or mimicry. I had been drawn to classical art-forms right from my childhood. Even when Winu approached me with his script, I was never fully confident because I knew mere physical resemblance isn't enough to perform a character that suited my brother's image. I acted Rappai in my own way. I never attempted imitating my brother even in a single scene, though some commented that they felt Mani chettan's presence when I acted deeply emotional scenes. For me, my brother is alive and doesn't need to be replaced or imitated," Ramakrishnan said with a trembling voice.
The 40-year-old actor has also voiced the title song of the movie which has already gone viral on social media for its resemblance with Mani's folk songs.
Struggles all through
In his bid to find producers, Winu realised that movie-making isn't only a business of talent but of perseverance too. He approached more than eight mainstream production houses in Malayalam asking to fund his project but none did or its poor star-value.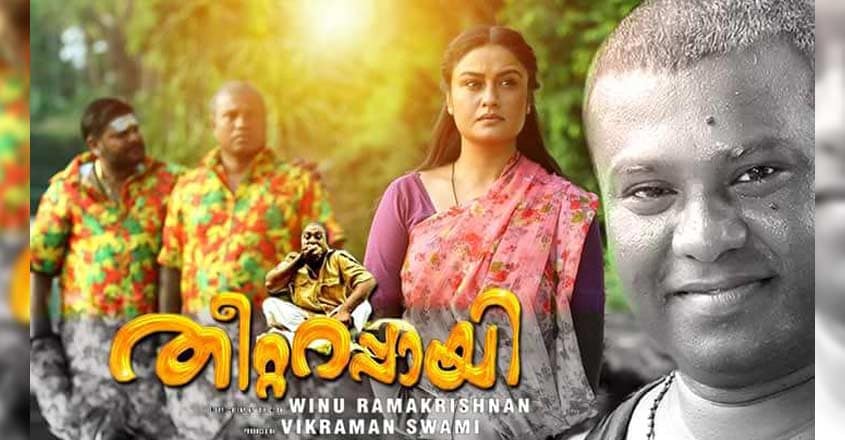 "I was devastated when someone asked me to change the lead actor so as to win good satellite rights. The producer (name withheld) asked me to cast actor Biju Menon instead of Ramakrishnan because he has already performed a gourmet's role in the movie 'Marykkundoru Kunjaadu'. I failed to convince him my project's emotional bonds with Mani. It was a Thrissur-based businessman who finally agreed to fund my project. He is fond of Thrissur's favourite icons Kalabhavan Mani and Theetta Rappai," Winu revealed.
Winu noted that the space left behind by Mani in Malayalam cinema is finally going to be filled by his own brother. With Ramakrishnan's versatile skills in several artistic realms like dance, music, acting and mimicry, Winu promises a rebirth of 'Mani movies' in our industry.
'Theetta Rappai' is shot in a rural village of Thrissur. Sonia Agarwal plays female lead in the movie which also has a row of popular actors like KPAC Lalitha and Harish Perady. Late actor Ratheesh's son Padmarajan is also playing a significant negative character in the movie.