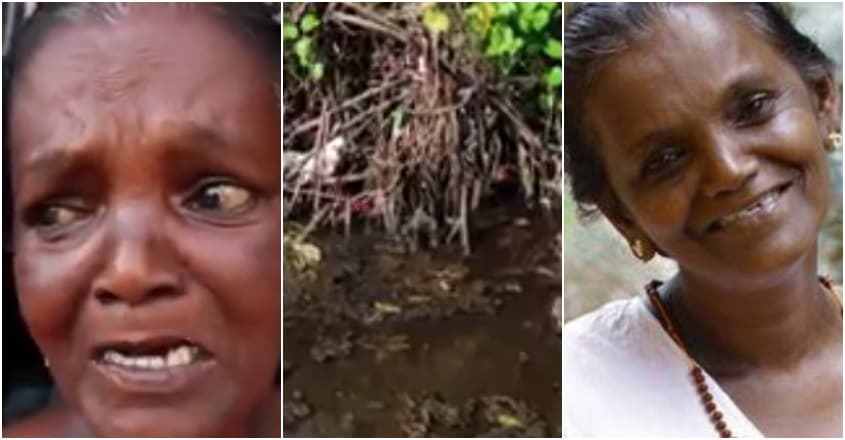 Actress Molly Kannamaly is a familiar face both on miniscreen and silver screen. Even though she has essayed mostly comic roles that would make us all laugh out loud, in real life she has nothing to cheer about. Social worker Sooraj Palakkaran has revealed online her plight.
In the video shared by Sooraj, Molly is seen speaking of her poor living condition and financial state. She stays in a small hut and its surroundings are all musty owing to the silt deposited by waters in the 2018 flood. Her dilapidated house is near the Putthenthode bridge at Kannamaly in Kochi.
The artist says that even though she owns a land, it is under dispute and hence she cannot build a new house there.
She also says that she is a heart patient and that she had to sell all the little gold she had.
Even though Molly's two adult sons are working, the meager income they get is not enough to make both ends meet.
Molly says that her occasional acting stints are the only relief, but the income is inadequate for medicine and daily needs.