Like cake is for Christmas, egg is special for Easter. Steeped in folklore and tradition dating back to the medieval times, Easter eggs are associated with the Resurrection. They are also a symbol of fertility and re-generation, a triumphant march from death to life!
Stories associated with Easter eggs differ from country to country with every region adding its spice to the tradition. Kids in the Americas and Canada believe that it's the Easter Bunny who brings Easter eggs. A semblance of what forms today's Easter eggs used to be served in 15th century England. Flour mixed with sugar and made into balls were served to all after Easter Sunday mass and prayers. In all probability, the tradition of offering Easter eggs had its earliest origins among the Christians of Mesopotamia. The custom spread outside later on. Easter being celebrated around the time of the Vernal (spring) Equinox, it's a time when the Earth is at its reproductive best. In many cultures, it's also the beginning of a new year. 
Hunt down the eggs
The tradition of painting eggs in bright colors existed from very old times. It had to be so, because all things bright and beautiful were associated with spring and regeneration. The custom of offering the eggs got integrated into Easter festivities only with time. 
Parents in the west rise up early on Easter, hide the eggs and the  kids are supposed to hunt for them. There's also the tradition of blessing and distributing the eggs to believers on the midnight of Easter soon after the prayers and rituals associated with the Resurrection are over.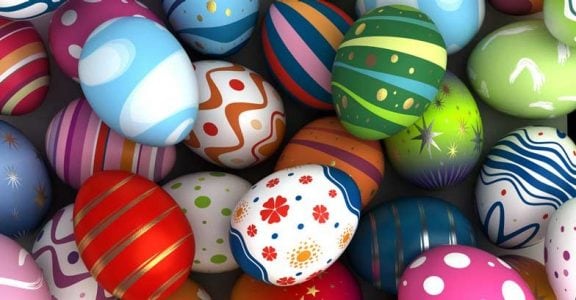 What's inside the eggs?
Easter Eggs come in two different avatars. Eggs were boiled and their shells painted in colored stripes to make them look attractive - this was the traditional style. As the years went by, with the dawn of the modern era, the eggs too got a makeover. They came as chocolate eggs or plastic eggs. Chocolates and sweets were stuffed into these eggs, gift-wrapped attractively and showcased as marketable commodities. 
Red-colored Easter eggs are special in that they symbolize the blood of Christ shed on the cross. People even exchange hollow eggs. This again symbolizes the empty tomb of Jesus. 
In the early ages, only natural dyes got from onion peels, beetroot and flowers were used to paint the eggs. This slowly gave way for artificial colors. Families in the West still observe the tradition by exchanging Easter Eggs with relatives and cousins. An Easter message is also imprinted on the eggs.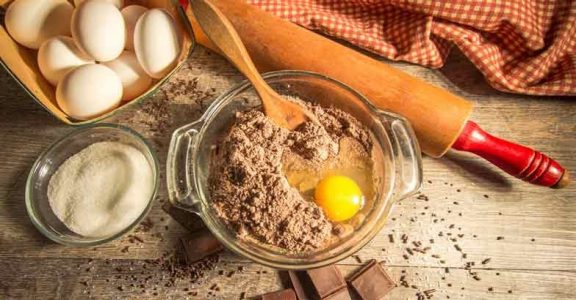 Kids are the best spokespersons and the best salespersons when it comes to making the ritual popular.
The Easter Egg hunt is the highlight of the festivities and kids just adore this game. To add color and fizz to the fun, items like "egg rolling" and "egg dancing" with Easter Eggs have become popular.