Shawarma, which has always been a popular street snack for Malayalees, has suddenly turned into an ugly adversary. Recently when a young girl died of Shawarma poisoning at Kerala's Kasaragod and several people fell sick after Shawarma consumption, it set the alarm bells for shawarma lovers. But renowned chef Suresh Pillai assures us that the issue has more to do with our ignorance than Shawarma per se. Contrary to popular belief, Shawarma which is made by grilling marinated chunks of meat on a skewer isn't quite simple as it looks.
Each layer of meat requires a certain amount of time to cook, and Shawarma really works on that basic theory. After slicing the meat, the cook should have a clear idea of how long it takes to cook it, says Pillai.
From where does the meat come from? How long did it take for the meat to reach the Shawarma point? And more importantly what was the temperature specified for meat storage? After reaching the Shawarma shop, how long does it take to eventually cook it? Before the wrapped wonder reaches our table, they should check the temperature specified for meat storage, the knife used to slice the meat and the hygiene of the kitchen.
In Kerala, we have this habit of buying cheap meat, Pillai says. When they send some 100 or 200 kilos of chicken to different places, there are more chances of infecting bacteria at room temperature.
And once it reaches the kitchen, they might be storing the marinated meat at room temperature. If the place is less populated they might even switch off the machine required to prepare the meat. That's enough for the chicken to get cold and get infested with bacteria. Between 4 degrees and 65 degrees there are more chances of bacterial infection.
Boiling is the key
But then, aren't we using the same chicken at home? Won't this same problem occur when we cook chicken at home? Here's the Chef's answer – one of the main reasons why home-cooked food doesn't induce food poisoning is because of the way it is cooked. We prefer making meat curries at home. Bacteria cant survive beyond 65 degrees. The more you boil it the more its bacteria dies. That keeps us free of food poisoning.
Also, the temperature of refrigeration at home is below 4 degrees. While deep freezing we keep the temperature below -20 degrees. When you want to cook frozen meat, you need to first keep it at room temperature before cooking. It is also dangerous to keep the meat under hot water to make the thawing process faster. If you are planning to reheat cooked food, take only the required portions and heat it above 70 degrees. And keep the rest in the fridge.
What we need is a better food culture
What we need is a common system for hotels and places that distribute food. For instance, there are economy and business class tickets available for air travel. And we can choose them according to our budget. They will be food and drinks for expensive classes with better seats. But then the hygiene and quality control of food is the same in both classes. The pilot in both options needs to be well trained. There are basic food security rules that a roadside eatery or a five-star hotel should follow. The rules should be strictly followed in the kitchen. The ones who cook and serve food should adhere to the food security rules. They should be given proper training as well as get updated yearly. We need to cultivate a food culture that enables us to buy any kind of food from any restaurant safely.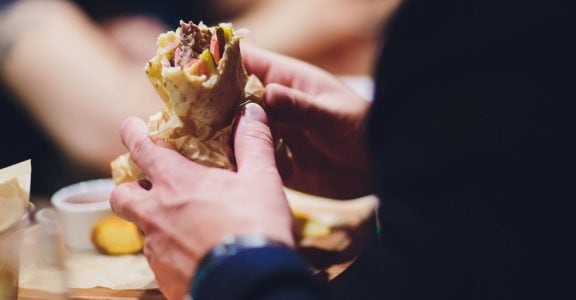 People from different economic strata of the society should be able to consume food safely. Our lifestyle has changed. It might not be possible to cook daily at a house where the husband and wife are both employed. We should also change our food culture accordingly.