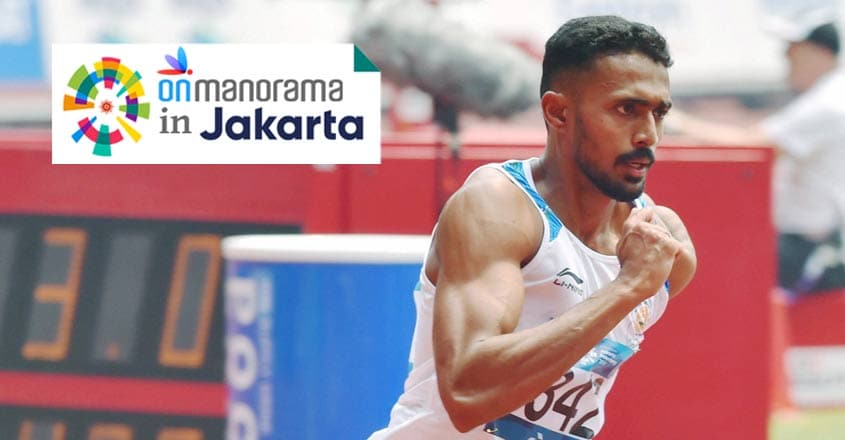 Jakarta: Muhammed Anas had missed out on a podium finish at the Gold Coast Commonwealth Games by a whisker, but on Sunday at the majestic Geloro Bung Karno Stadium, the 23-year-old from Nilamel in Kollam was determined not to let the chance slip away. Anas clinched the silver behind Qatar's Abdalelah Hassan and underlined his growth as one of the best quarter-milers in the continent.
Anas, who has a personal best of 45.24, timed 45.69 while Hassan triumphed in 44.89.
Anas was expected to win a medal at Jakarta as he had broken the national record twice in the past four months. He has been training in Prague along with other 400m runners under the watchful eyes of veteran Russian coach Gallina Bukharina.
"I was expecting a medal. Till the 250m-run mark I tried to match Hassan, but then he pulled away and I was concentrating on winning the sliver. Delighted to be on the podium and I dedicate this medal to the Keralites," said a beaming Anas.
Anas, a ward of P B Jayakumar at the LNCPE at Karyavattom, had won the gold at the last Asian Championships in Bhubaneswar. He also became the first Indian male since Paramjit Singh at the 1998 Bangkok Asian Games to win a medal in 400m at the quadrennial event.
At 23, age is on his side and more good news can be expected from this genial athlete in the years to come.