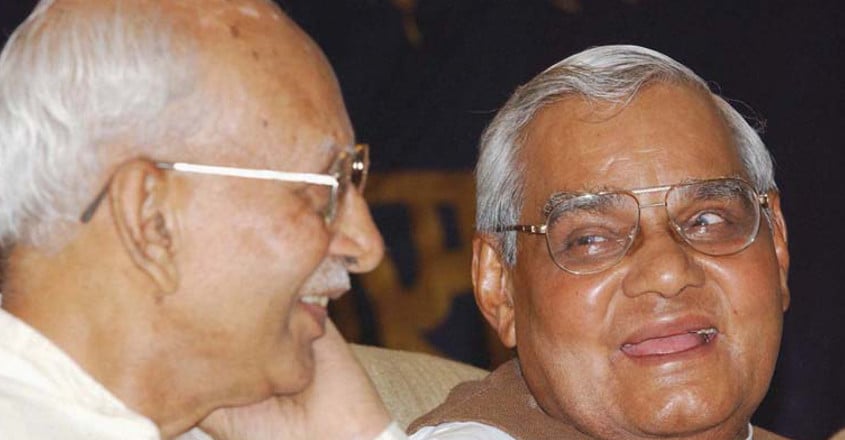 New Delhi: How will history remember Atal Bihari Vajpayee as a prime minister? The moderate face of the BJP? An idealist leader? The prime minister who witnessed the ups and downs of his party's electoral prospects in a tumultuous time?

Vajpayee has seen both sides of power. He was hailed when he took a bus to Lahore in a bid to reconcile with Pakistan and when he tried to bring back peace to the Kashmir Valley. His programs paved way for unprecedented development in India.

He, however, found himself isolated in the face of corruption allegations and election defeats. He was particularly pained by the campaign that focused on his ill health and he knew that the rumors originated from his own camp.

Vajpayee's biggest challenge in his term as the prime minister came from RSS chief K S Sudarshan. He overcame the designs of Sudarshan and emerged from the health issues that bogged him down.

Sudarshan was skeptical of Vajpayee's ability and willingness to rule India in accordance with the agenda of the RSS. He lambasted the BJP prime minister through the various Sangh outfits, including Vishwa Hindu Parishad, Swadeshi Jagaran Manch and Bharatiya Mazdoor Sangh between 2000 and 2002.

Vajpayee, however, had an uncanny ability to win over his opponents. He proved his mettle by taking along the coalition partners. He encouraged young blood in the party and the government and preferred them to the old warhorses.

BJP leader Venkaiah Naidu once called him 'Vikas Purush', in recognition of his development programs, including the Golden Quadrilateral project. Vajpayee focused on highway development and cement and iron industries.

He had to face crisis after crisis in external affairs and national security. Parliament came under attack on December 13, 2001 under his watch. The attack revealed chinks in the country's intelligence and security agencies and put India's diplomatic overtures towards Pakistan under the scanner.

Vajpayee was always for fostering healthy relations with Pakistan. Next on his agenda was an amicable solution to the Ayodhya dispute. He could bring to the table even hard-line VHP members.

Vajpayee's administrative style had many detractors. The opposition accused him of treating terrorists with kid gloves. His government was also tainted by a host of corruption scandals, including the coffin scam and Tehelka exposes.