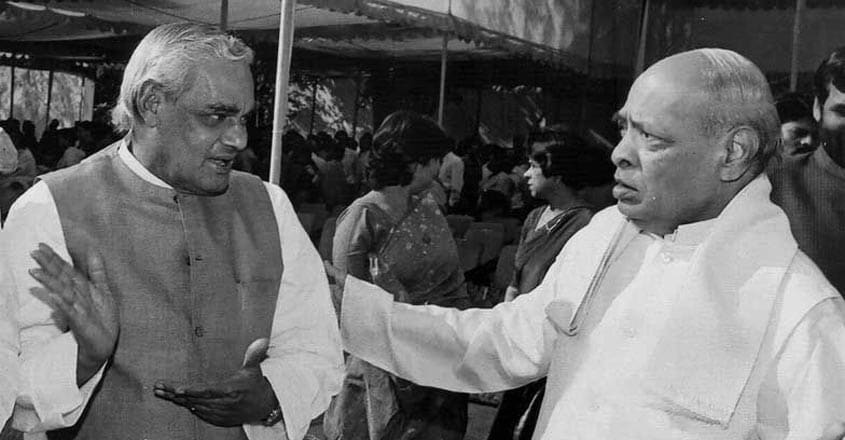 India's second nuclear tests at Pokhran on May 11-12, 1998 was a great surprise for the United States. The US spy establishment was left wondering how the massive nuclear tests on the deserts of Rajasthan escaped their enviable surveillance machinery.
Former CIA director George Tenet has publicly admitted the failure to keep up with India's strategic designs. In his memoir titled 'At the Center of the Storm: My Years at the CIA', Tenet termed the nuclear tests as an event "he can't stop remembering".
"We knew both countries (India and Pakistan) had nuclear desires, intent and capabilities and we knew the risks all too well. The India-Pakistan border is one of the most contentious in the world maybe even more than the border that divides Israel and the Palestinians. Unleashing nuclear weapon on the sub-continent could kill literally millions.
"That said, the timing of the tests caught us by surprise," Tenet wrote.
The 1998 tests were India's second shot at its nuclear capabilities. The first test was held on the Buddha Poornima day in 1974. It was code-named 'Buddha's laugh'. The second test was also held on a Buddha Poornima day after 24 years.
Atal Bihari Vajpayee took the crucial decision within weeks of being sworn in as prime minister. APJ Abdul Kalam, who led the explosions as the head of the Defence Research and Development Organisation, later lauded Vajpayee for his quick decision.
However, Vajpayee later sent diplomatic circles into a tizzy when he revealed that the mastermind of Pokhran II was actually his predecessor P.V. Narasimha Rao. He said Rao gave him a note comprising all the details of the plan when he handed over the mantle in 1996.
Rao was all set to conduct the nuclear test in December 1995 but he called off the plan at the last moment. The former prime minister never revealed the reason for the last-minute change. One of the bombs set off in 1998 was prepared in the time of Rao, Vajpayee was to reveal later.