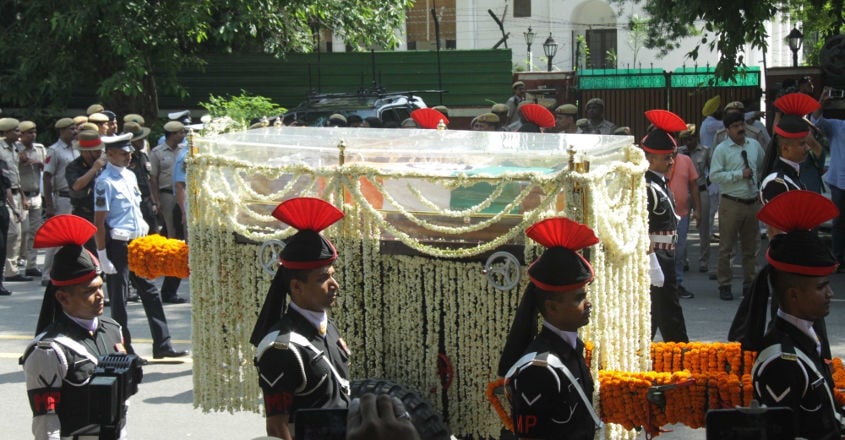 New Delhi: Atal Bihari Vajpayee, one of India's most-admired and towering politicians, was given the highest national send-off on Friday after a procession through the streets of Delhi followed by a sea of people.
The former prime minister's last rites were performed by his foster daughter Namita Bhattacharya. Prime minister Narendra Modi walked the entire four km stretch behind the flower-decked gun carriage as it made its way to the funeral ground on the banks of the river Yamuna.
Vajpayee, who passed away at AIIMS on Thursday evening, will be given a state funeral around 4 pm at the Rashtriya Smriti Sthal on the banks of the Yamuna.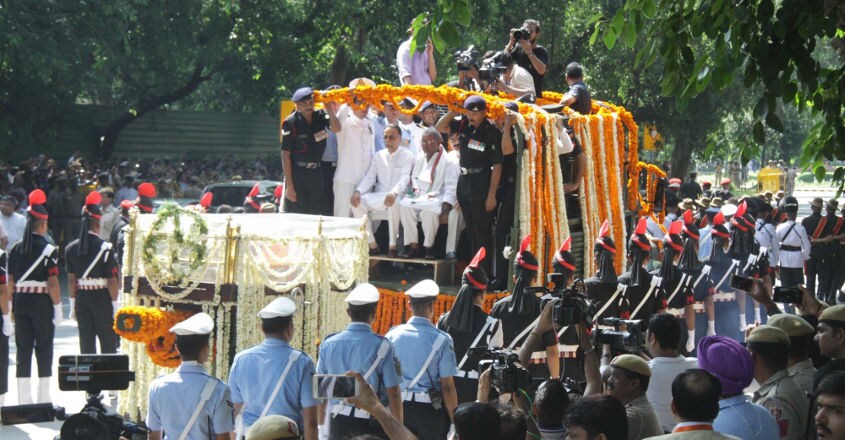 His last journey from the party headquarters to Smriti Sthal was to begin at 1 p.m. but got delayed by around an hour as thousands of supporters and fans of Vajypayee swarmed the 6-A Deen Dayal Upadhyay Marg to see their leader one last time.
Prime Minister Narendra Modi, BJP President Amit Shah and other senior leaders including L.K. Advani and Sitaram Yechury paid their tributes to Vajpayee.
The body was brought from the Krishna Menon Marg residence of the former Prime Minister in a flower-decked hearse drawn by a military truck.