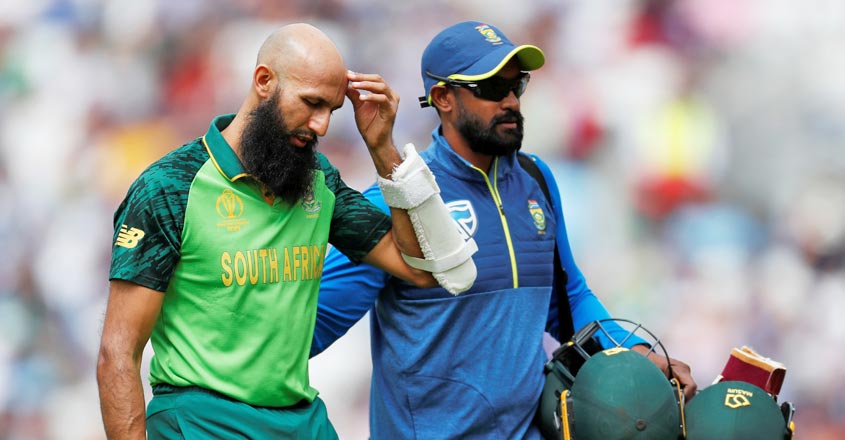 As the World No.3 ODI outfit and last World Cup semifinalists South Africa are in threat of going out of the tournament, they need their most experienced and established opener Hashim Amla to step up.
The main problem that the Proteas have faced in this World Cup has been the lack of consistency in the opening pair. They have already tried two opening pairs in the tournament.
While Quniton de Kock managed to score 118 runs with an average of 39.33 from four matches, Amla has scored only 25 runs at a lowly average of 8.33 from thee games.
This 36-year-old right handed batsman is one of the finest openers in ODIs. He also holds the record for the fastest to reach the 2,000, 3,000, 4,000, 5,000,6,000 and 7,000 ODI runs.
Despite these records Amla has struggled in this World Cup as the Proteas lost all three of their first three matches, while the fourth one against the West Indies was washed out.
In the 2015 World Cup also, Amla failed to perform up to his standards. He shone against the West Indies (65) and Ireland (159), but he could not carry on the rhythm throughout the tournament.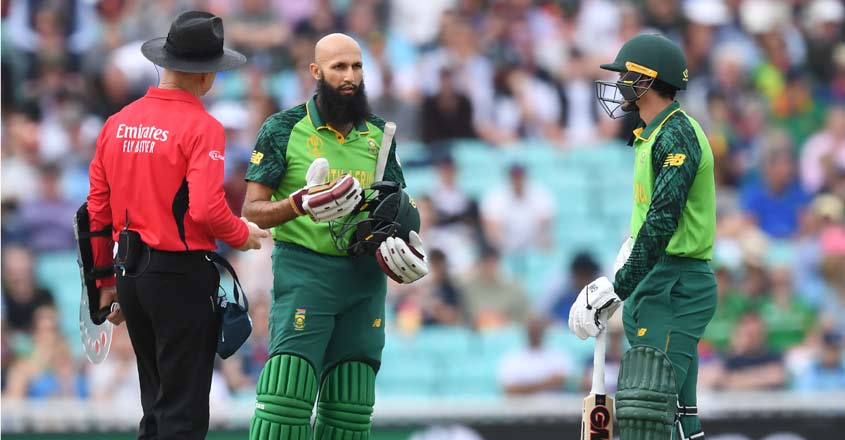 The main worry about Amla is that he has perished early on. He got out inside the fist 10 overs against India and the West Indies, while he had to leave the field early on after being struck by a nasty bouncer from Jofra Archer in th inaugural match against England.
While other top-order batsmen have taken time in the middle to gauge the movement of the ball and situation, Amla has not shown the required patience.
In the current scenario, the Proteas need to win all the remaining five matches to reach the semifinals. Their fortunes will depend on other match results also.
They have to play five-time champions Australia and the in-form New Zealand later in the tournament. Amla needs to be back to his best to rescue his team.