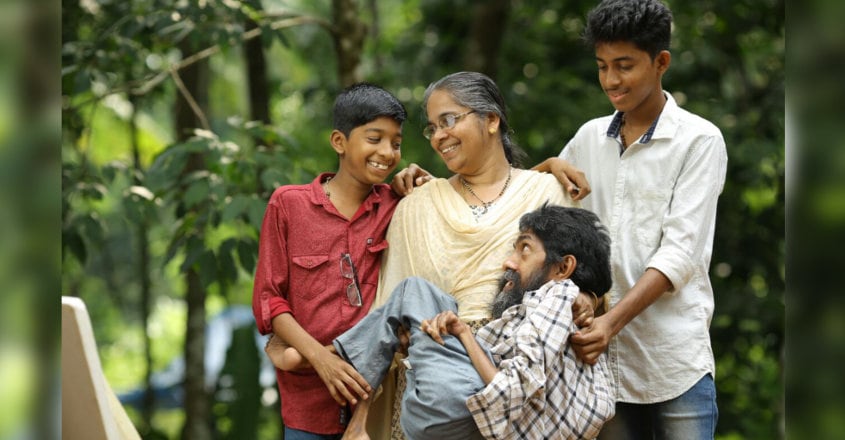 They have suffered long phases of darkness in their life but now their sole concern is to bring light into the homes of others.
This 49-year-old, polio-affected, illiterate man and his wife have made it their life mission to donate low-cost LED lights and solar panels for the needy. The life of Johnson Madathinakath and wife Usha can seem painted in far brighter colours, like some heavenly LED light has been shone on them, once their fight to beat seemingly insurmountable odds is revealed.
He was differently-abled and a Christian. She a Hindu. Johnson had lost all that mattered to him when he met Usha for the first time. And then, when they decided to come together, they were banished from their homes, and society. Together, they began anew. And when the world still remained adamantly hostile, the couple had even contemplated suicide.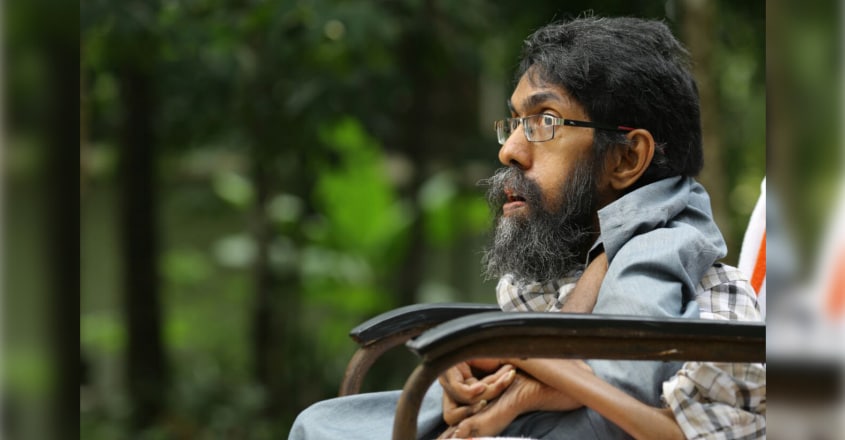 It was as if God had cut Johnson to size right at birth. All his five brothers of Johnson were healthy enough and did their formal schooling in Peruvannamoozhi in Kozhikode district, an agriculture village. All of them turned to farming like their parents Abraham and Eli but little Johnson, with his blighted health, could not. Affected by poliomyelitis (polio), he was confined to his chair. He was unable to attend school either.
His mother was his first teacher, who introduced him to nature and made him listen to the craving of his mind. He had no formal education but with an instinct for electronics, Johnson turned to making bulbs at lower rates. The restless soul that he is, Johnson is now into LED bulbs after developing cost-effective solar panels.
He has been running the industrial unit Mtek Electronics for nearly three decades, from 1991. It was in 1999 - after his mother had died, and his industrial unit was gutted by fire and everything looked lost - that Johnson first met Usha. She came in, along with four other girls, as a trainee in his industrial unit. She hailed from Mudiyanchal, some five kilometres from Peruvannamuzhi where Johnson had his unit.
Now, nearly two decades later, as they sat together in the house attached to the new industry building, which is under construction, their life-shattering struggles stood at a safe distance in the past. There is a passage in the house along which Johnson is safely taken in a wheelchair. This smooth obstacle-free passage is an absolute contrast to the hellish path they had to take in life. Onmanorama follows this couple to find the source of light in their life.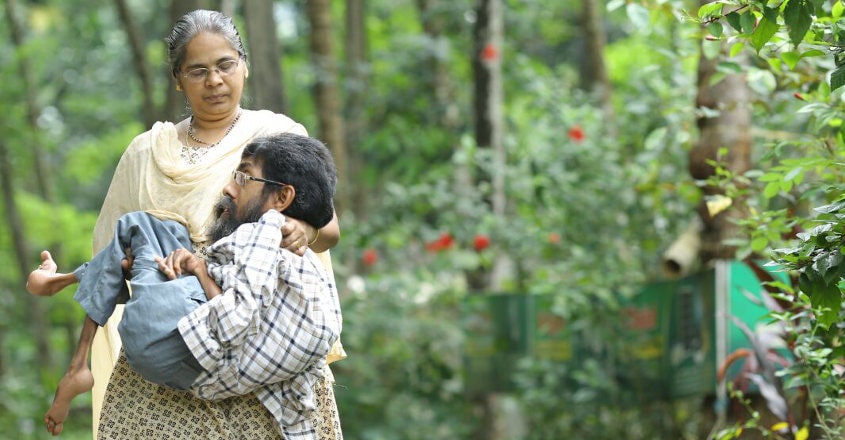 How did you meet and fall in love?
Johnson: That was a very difficult phase in my life. I felt as if the whole world was turning hostile, but I was not ready to give up. Once we believe in ourselves and are ready to put in our all, we will never fail. After the issues I faced at the industrial unit (some male members had created severe problems for him), it was decided to hire female trainees for the first time, and Usha came in the first batch. She was very dedicated to everything that she took up and her positive vibes and sincerity attracted me. I was sure, if she promised something, she would deliver.
Usha: Though we lived just 5 kilometres from Johnson's family, I had not met him. I was attracted to his talent and dedication, the 100 per cent he puts into any work he undertakes. It was his passion for life and willingness for hard work amid the debilitating disabilities that he suffered that attracted me.
What made you to choose a life together? What were the challenges you faced in coming together?
Johnson: My father and all my brothers, except Abraham, were against our relationship. Maybe that time, they viewed our closeness with suspicion. On top of that Usha was a Hindu. To marry in a church, she had to be converted. It was with the support of my brother Abraham, his wife Brijith and Father Sebastian, we could eventually tie the knot.
Usha: My mother Karthiayani and I were living alone, after the death of my father Kora. Mother was working in an estate here. When we decided to lead a life together, I told her and asked her to meet Johnson. Till she came to meet him she was confused, but did not ask me to end the relationship. However, after meeting him, maybe after seeing his inability to walk and move around like the others, her attitude changed. She became adamant. She asked me to stop going to work to prevent both of us from seeing each other. At that point, we realised that it was time to get married or else we might remain separated for the rest of our lives.
Under the pretext of going for work, I left my house on April 18, 2000. One of Johnson's nephews, who waited for me on the way to the industrial unit, said that Johnson would be at a government quarters in Peruvannamuzhi, where his brother Abraham and family live. I went to the quarters and from there to the church.
Johnson: All arrangements to convert Usha and to rechristen her as Angel were carried out on the night before. We wanted Father Sebastian to lead the wedding ceremony and since he had been shifted to Kariyathanpara church from Fathima Matha church in Peruvannamoozhi, a special permission from the parish was required. Everything was ready by the time Usha reached the church. She was in the dress she usually wears to work. I had not bought a wedding dress for her, except a shawl and 'thaali'. It was my sister-in-law Brijith who gifted her the 'Manthrakodi'. Soon after the wedding, we went to Calicut Press Club and held a press conference to announce the wedding, so as to ensure that nothing untoward followed.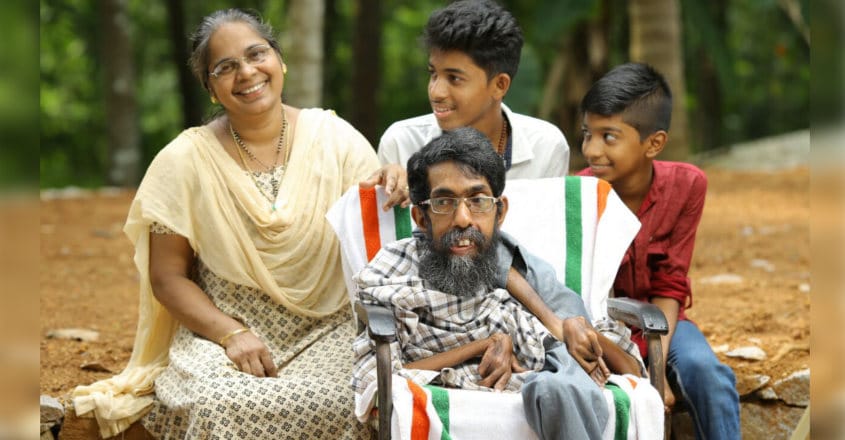 Usha: It was not like 'we lived happily ever after'. We did not have a house. Johnson was ousted from his family, and I was also in the same condition. When we tried to stay in the Rest House here, people protested. It was not easy to find a new house, as Johnson was already suffering huge financial losses as a result of the gutting of the industrial unit. Slowly we moved to a rented house in Mukkom, where our first child Jayoon was born. After two-and-a-half years, we moved to this land Johnson got as part of his family share. Our second son, Jashoon, was born here. I have kept the shawl and thaali he had given me on our wedding day like a treasure.
(The couple's elder son Jayoon is about to join BTech at Cochin College of Engineering and Technology, Valanchery, Malappuram district, in August. Their younger son Jashoon is a class IX student of St Joseph's High School, Chembanoda.)
How do you strike a work-life balance?
Usha: I should thank my children for allowing me to strike a balance between work and family. They were not very naughty, and in the initial years, I could keep them beside Johnson and let them play. They did not harm any machines or obstructed the work. Since the work station is home itself, there was not the additional burden of traveling to places.
Johnson: Work and life goes together for us, all through the day. It is the passion for work that motivates us and helps us move together. Soon after marriage, we did not have any place to sit and work, no machines, nothing, but just the will-power to move ahead. Twice we had to face attachment proceedings and it was settled during the tenure of former chief minister Oommen Chandy. In 2013, during the mass contact programme, he sanctioned the write off of the loan taken from the District Industries Centre. However, it was not cleared as the DIC claimed that our papers had gone missing. Next year, again during another mass contact programme, I approached the chief minister with the same issue and he asked me to stay back at the dais till all the papers are cleared. In 2015, we could avail of another loan for the new industry building of Mtek Electronics.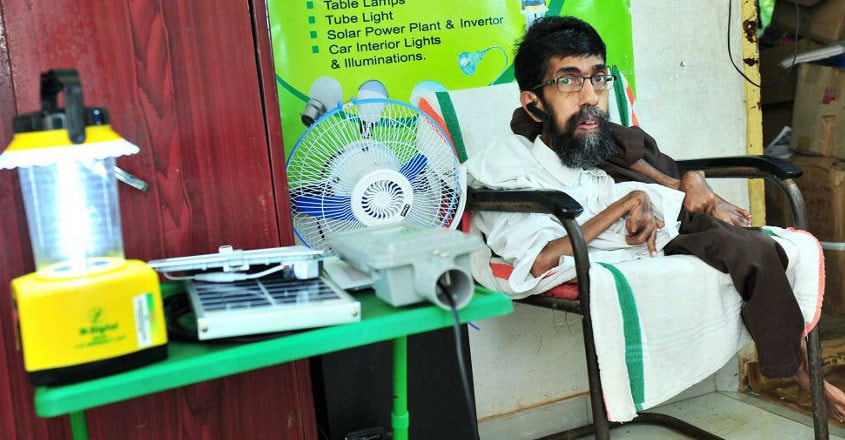 Have you faced any situation where your personal and professional commitments have come into conflict?
Usha: There were no conflicts inside as we were working together in our house. However, from outside, there were many challenges, the same ones faced by those who try to set up a business. We too faced the same issues like employee-employer conflicts, government apathy and all the usual stuff that any entrepreneur in the state face. All this prevented us from giving each other time. It was always work, always a struggle.
Johnson: Once we staged a 'Chendakottu samaram' (protest by beating the drum) in front of the agriculture bank in Perambra for its failure to close our loan, after they had promised to. Even after paying Rs 2 lakh, they said that they were not ready to close the loan, saying that the interest was not paid. This was in 2010. We threatened to commit suicide in front of the bank because then it looked like the only option we had.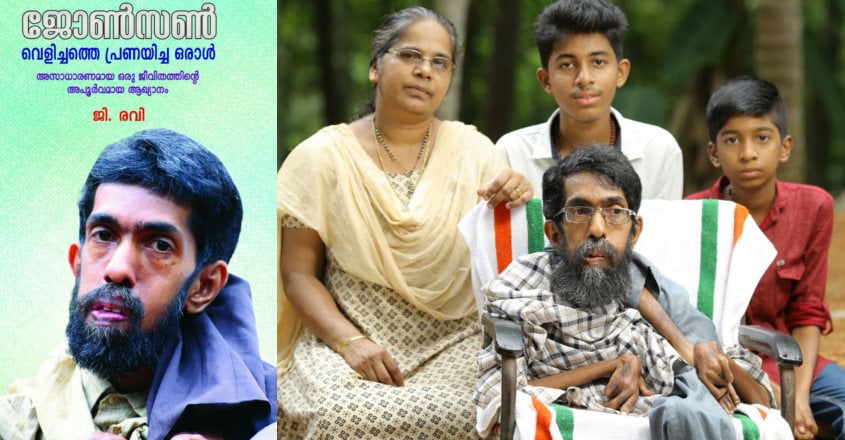 As a couple, what's the best thing you have done for the society?
Johnson: When we survive in a very competitive world, we should make sure that the less privileged also get a share of our hard work. No single person has risen to success without the support of another. For decades, we conducted free training for less privileged in the society. Recently, a team trained by Mtek Electronics started an independent industry in making LED bulbs. We could also light up an anganwadi after we came across its plight in a newspaper report.
Usha: A lot of students, interested in electronics are doing part-time work here after training. I still remember a girl, Nivana Rose, who earned Rs 9,000 from working in our unit part-time during her studies. She is now an Urdu teacher in a government school. We still have students coming here for training. By just doing our work, our social commitments are not over. We should also give back to the society. Sathwa society was registered for social work. Another committee, 'Raksha' was registered, to fight against the menace of waste dumping in the area. There were many pig farms in the area that dumped waste into the river. The water in the river got contaminated and the area was stinking. After our campaign, all but one farm shifted from this area.
What is the core of your life together?
Johnson: Sincerity, understanding and hard work. When you trust the other person 100 per cent, your life becomes easier. Many had apprehensions about our relationship in the beginning, maybe that is the reason our families also opposed it, apart from the difference in religious beliefs. However, as life progressed, they have realised that our love was true. All of them have accepted us, especially after our first child was born. (Usha kept nodding her head in agreement). For my father, Usha has become his favourite daughter-in-law. (Usha smiles.)
What's the one thing that hooked you the most in your partner?
Usha: No physical disability has touched the mental strength of Johnson. Six months after he was born, his family realised that he was not like others. He could not go for formal schooling like his brothers. But he followed his instincts and created a space of his own with his passion for life and electronics. That fire in him attracted me, and the dedication he has to every job that he takes up. Even now, he does not waste a single minute of his life.
Johnson: Usha is the epitome of sincerity. She never says no to any suggestion I make, however foolish or wrong it may be. She would just agree and say, 'Let's work it out'. I was sure she would stand by me through thick and thin and will never leave me. Together we are taking on the challenges that life is throwing at us, and winning.
A word for the youngsters?
Johnson: The life of the youngsters are hugely influenced by smartphones these days. This waste of time on entertainment should be creatively utilised. We should utilise all the time that we could command, without wasting it on mobile phones and other entertainment, for the good of the society. That does not mean that we should not spare time for entertainment. There should be a balance. A moment wasted cannot be regained.