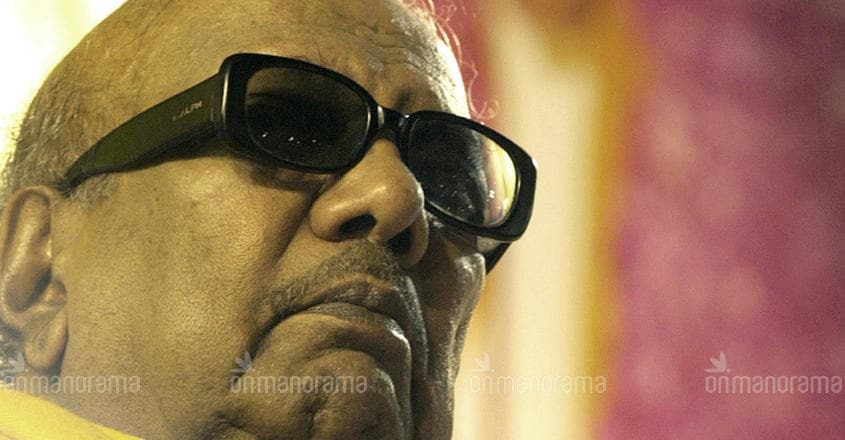 A peek into the life and flamboyant political career of DMK patriarch and former Tamil Nadu chief minister M Karunanidhi
• Karunanidhi was born to his father's third wife. His father Muthuvel's first two wives died childless.
• Muthuvel, a singer, tried to make Karunanidhi undergo lessons in music. But Karunanidhi was interested in mono-act and writing.
• It is said that Karunanidhi threatened to commit suicide by jumping into a well after he was denied admission by a school in Thiruvarur. He was later granted admission.
• Karunanidhi had stolen ornaments from his home and mortgaged them to raise funds to organize a meeting of the Dravida Kazhagam.
• Karunanidhi was once badly beaten up by the disciples of Gandhiji. The provocation was an anti-Gandhi article he had written. Karunanidhi fell unconscious during the assault and was lucky to survive.
• Karunanidhi had undergone 12 surgeries to regain vision after his eyes were injured in a car accident. He had been sporting dark glasses ever since.
• Karunanidhi set the Indian Constitution ablaze on December 9, 1986, as part of the anti-Hindi imposition agitation. He was sentenced to 10 weeks' rigorous imprisonment.
• DMK selected Karunanidhi as its president for a record 11 consecutive terms. He had led the party for 46 years, another record in the country.