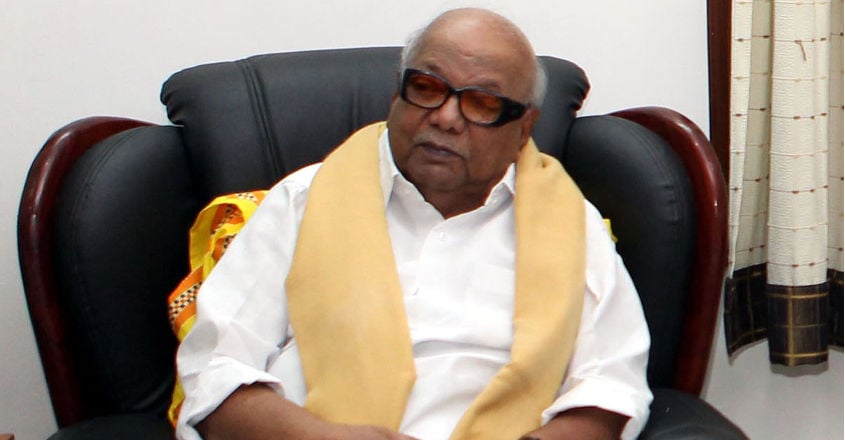 Bengaluru: Karnataka districts bordering Tamil Nadu have been put on high alert following the death of DMK patriarch M Karunanidhi, police said Tuesday.
"Orders have been issued to the superintendents of police of Bengaluru Rural, Kolar, Chamarajanagar and Mysuru districts bordering Tamil Nadu to be on high alert," said Karnataka additional director general of police Kamal Pant in a statement here.

Additional police personnel were deployed in sensitive areas and localities where Tamils reside in large numbers in Bengaluru and in border districts.

"It's a precautionary measure to prevent any untoward incident. Movement of people and vehicles to Chennai from the state across the border is being regulated," a police official told IANS here.

In a related development, the Karnataka State Road Transport Corp (KSRTC) suspended bus services to cities and towns in Tamil Nadu from Tuesday evening.

"Buses that left Karnataka for Tamil Nadu earlier in the day will remain at destinations they reached till Wednesday under police protection," said the state-run bus operator.