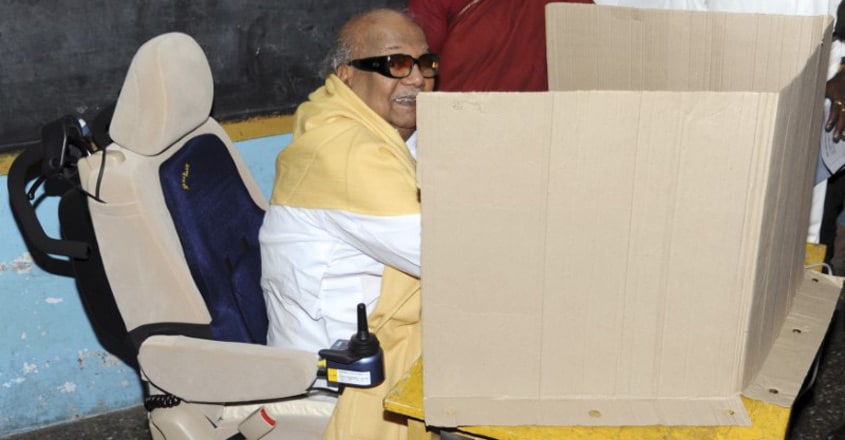 Chennai: The Madras High Court on Wednesday allowed the burial of DMK chief M Karunanidhi on the Marina Beach.
A division bench of the court comprising acting chief justice H G Ramesh and S S Sundar passed the order on a petition filed by the DMK at a special hearing.
Tamil Nadu's main opposition party had moved the court on Tuesday night after the AIADMK government rejected its request for allowing the burial of Karunanidhi on the famed Marina sands alongside his mentor and former chief minister C N Annadurai.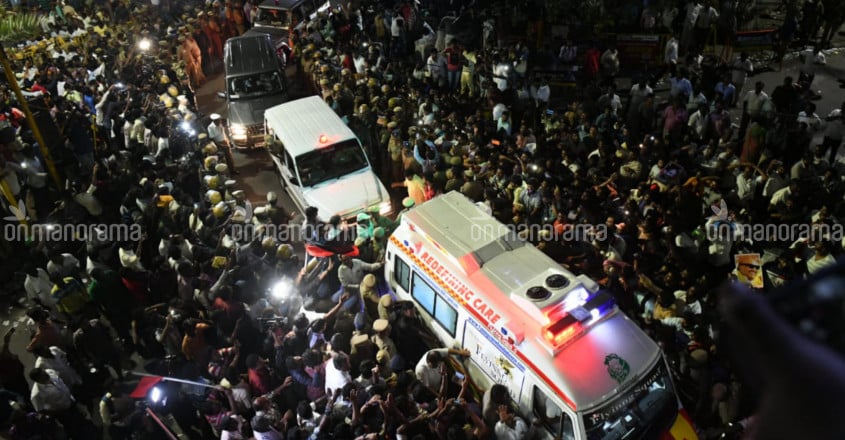 Earlier, soon after the court resumed the hearing on the DMK's plea, five petitions by the party challenging former chief minister late Jayalalithaa's burial at the Marina on different grounds were dismissed as withdrawn.
These petitions had been cited by the government for denying permission to bury the DMK stalwart on the Marina. The beach also has memorials of former chief ministers M G Ramachandran and Jayalalithaa.
Defending its decision the state government said the previous DMK government headed by Karunanidhi had turned down a plea for burying late chief minister M G Ramachandran's wife Janaki on ground she was not a sitting CM.