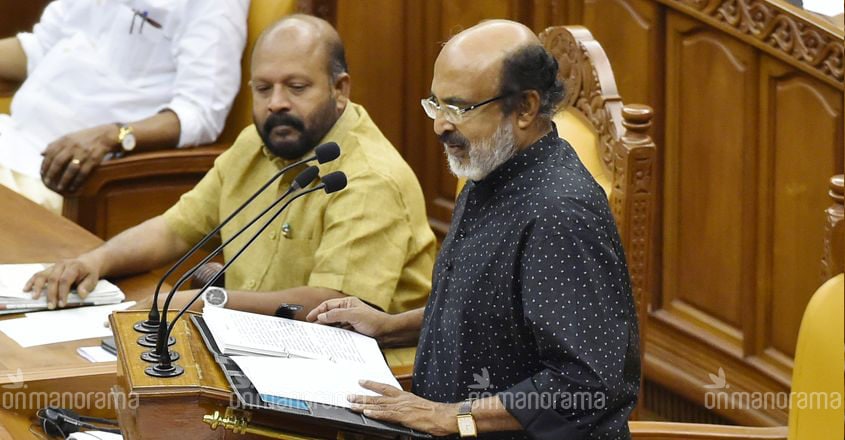 Kerala Finance Minister T M Thomas Isaac in his budget gave a glimpse of what a post-flood brand new Kerala will look like.
Electric vehicles gradually edging out fossil fuel ones from 'designed' roads, thousands of engineering and science graduates working in state-of-the-art industrial parks, a Wayanad that is carbon neutral, rice parks that will churn out ready-to-eat products from paddy, fully computerised coastal schools, an elevated rail corridor that will take a Malayali just four hours to travel the length of the state, and to top it all, a hunger-free and zero-homeless state. All of this, according to Isaac's own admission, will not happen right now. Many of them will take two to seven years to realise.
But Isaac's ambitions come with a price. When it came to the administrative part of his budget, it was as if he was asking money for the dreams he had just sold. As was already known, he imposed a one per cent 'calamity cess' on all items falling in the three higher GST slabs: 12, 18, and 28 per cent. Essential goods, right from food (including some processed food) to prayer items, have been exempted. But then a whole range of items even the lower middle income class cannot live without - from medicines and clothes and toothpaste and feeding bottles and the humble tumbler and cycles to paint and paper and telephones and chairs and tables - will become costly. The one per cent cess will be imposed on the final price of a product, and not on the basic price as was feared earlier. Gold and diamond, too, will be subjected to the 'calamity cess', of 0.25 per cent. Isaac hopes to garner Rs 600 crore from this.
Going out to cinema, which is already costly, will turn out to be costlier. The finance minister has restored the right of local bodies to impose an entertainment tax on each ticket. He has allowed them to impose 10 per cent as entertainment tax on each ticket. This right was taken away a year ago when the GST had included cinema tickets within the 28 per cent GST slab. Now tickets below Rs 100 come within the 18 per cent.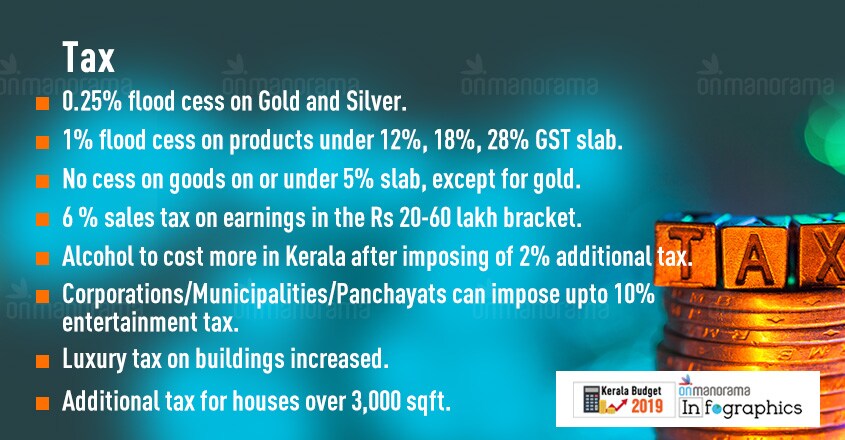 That Isaac is desperate to mobilise money was evident when he announced a string of one-time settlement schemes, perhaps the most in the history of Kerala budgets. It will be a field day for those who had till now refused to pay the state its due. Amnesty has been declared for not just those who had evaded the earlier Value Added Tax since 2005 but also for those who had not paid motor vehicle tax for the last five years. There is amnesty also for those who had never ever cared to pay lease rent for the government land in their possession.
However, the biggest surprise of budget 2019-20 is the fiscal prudence shown by Isaac, at least on paper. Because of the huge post-flood reconstruction efforts, he would not have been faulted had the deficits been slightly higher. Even the Economic Review released on January 30 said that it was prudent to relax deficit targets. Still Isaac, like a man who values discipline over everything, had gone ahead and reduced both revenue and fiscal deficits. He has brought down revenue deficit to 1 per cent, and fiscal deficit to 3 per cent. The deficits have to remain low if KIIFB, which would be funding all major infra projects, has to keep up its rating with lending agencies.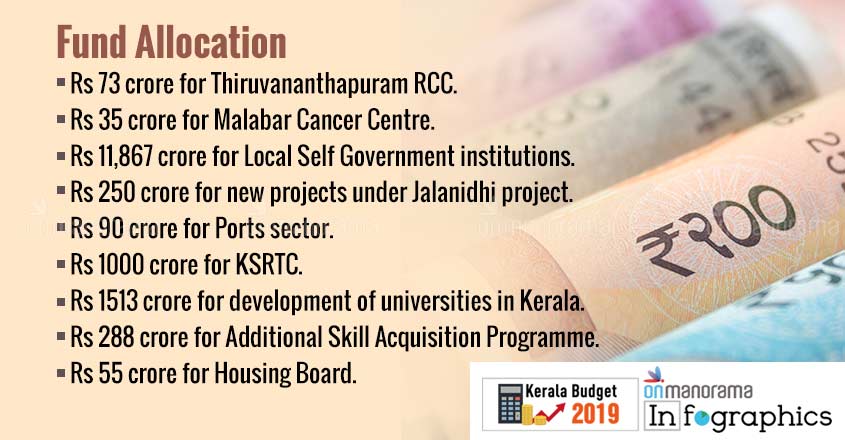 How he will achieve the targets is a major puzzle. Isaac himself said during the budget speech that the growth in tax revenues was stagnant at 10 per cent. At the same time, the expenditure was growing at 16 per cent. Isaac made it clear that he had no inclination to cut down expenditure. In fact, the growth in capital expenditure during 2019-20 will be a record 53 per cent, he said. He also increased welfare pension by Rs 100, now it will be Rs 1,200 a month. "This is not Rs 4,000 or Rs 6,000 that a minimum basic income would provide annually. Our pension works out to over Rs 13,500 a year," he said. Therefore, on the face of it, bridging the deficit looks impossible.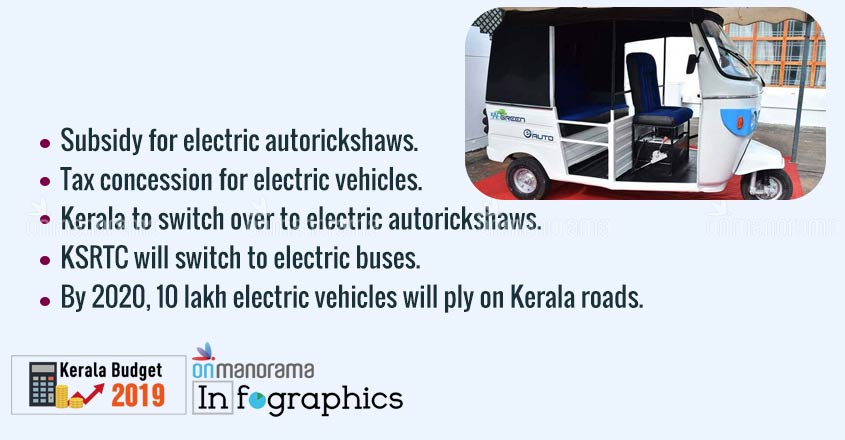 Still Isaac says he can. "If our tax revenue grows by 30 per cent we can achieve our deficit targets. I am sure it will," he said. Even during the economic boom of 2011-12, the growth in tax collection was only 22 per cent. Isaac's hope is based on a retrospective calculation.
"There is huge evasion now because e-way bills (the document a trader has to carry when he transports goods from one state to another) cannot be properly verified. This is because traders have not yet filed their returns. The returns will be filed for the first time in April and then we will be able to see whether the earlier movement of goods was done properly," the finance minister said. He had earlier reckoned that the state was losing Rs 3,000 crore annually by way of GST evasion. In short, Isaac is banking on the past misdeeds of traders to shore up his coffers.
Read more: Latest Kerala budget news