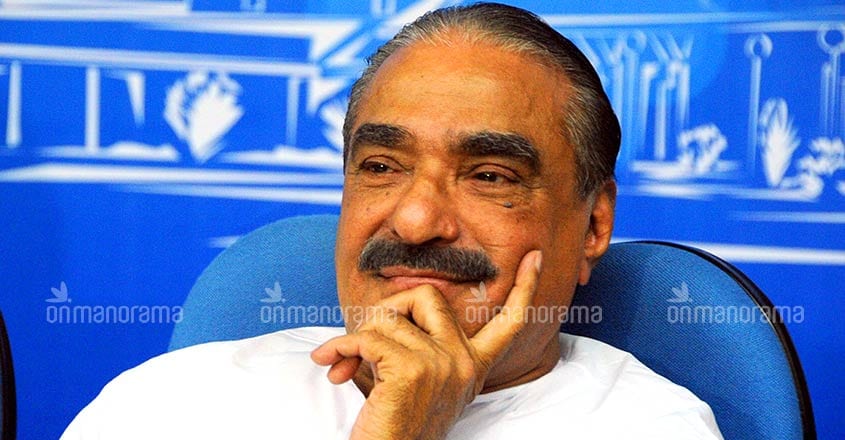 K M Mani, Kerala Congress (M) chairman and former finance minister of Kerala, died in Kochi on Tuesday. He was 86. A glimpse into his life and career.
1933 January 30: Born at Marangattupalli to Karingozhakkal Thomman Mani and Eliyamma. He went to the St Thomas School at Marangattupalli, St Antony's School at Kadaplamattam, St Mary's School at Kuravilangad and St Thomas School at Pala.
Mani went to study in St Joseph's College in Tiruchirappally and Sacred Heart College in Kochi. He earned a law degree from the Madras Law College in 1955.
1957 November 28: Married Kuttiyamma, the niece of Congress leader P T Chacko.
1959: Becomes active in politics. Made a member of the KPCC.
1963: Home Minister P T Chacko's car involved in an accident. A political scandal over a person with him.
1964: Mani district chief of the Congress in Kottayam.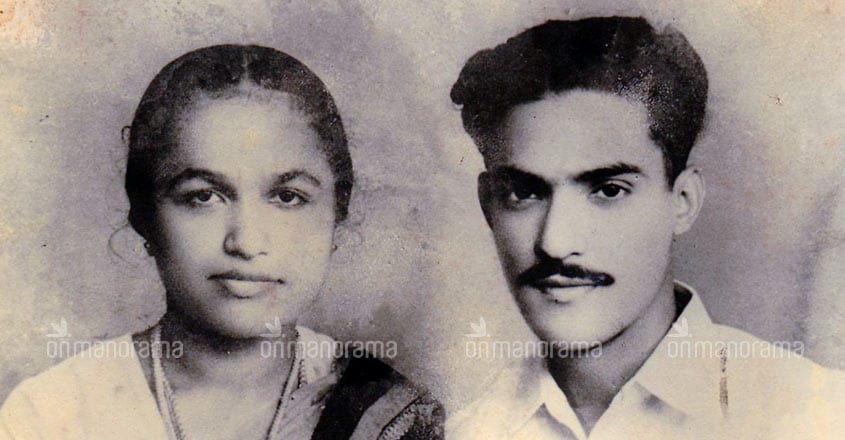 1964: The demise of Chacko leads to fissures within the party. K M George and R Balakrishna Pillai led a group of 15 MLAs out of the party. The Kerala Congress was born in Kottayam in October 1964. George was chosen as the party chairman and Mathachan Kuruvinakkunnel its general secretary. The entire district committee of the Congress transformed into a unit of the new party overnight.
1965: The newly formed party, newly formed assembly constituency of Pala and Mani face their first election. Mani wins but could not be sworn in because a government could not be formed in the hung assembly.
1972: The Kerala Congress splits, Mathachan Kuruvinakkunnel and Balakrishna Pillai walk out.
1975 December 26: Mani appointed a minister for the first time. He served as finance minister in the C Achutha Menon ministry until 1977 March 25.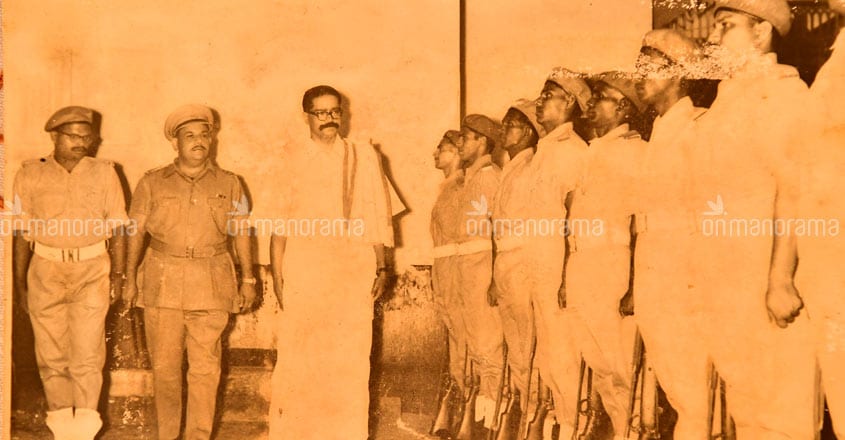 1976 December 11: Kerala Congress chairman K M George dies. Mani consolidates position in the party.
1977 December 21: Mani resigns as home minister from the A K Antony ministry after an election case. P J Joseph stands in for him.
1978: Mani wins the case and returns as minister. Joseph wants to be the party chairman but Mani rejects the claim. V L Sebastian challenges Joseph's claim to be chairman. Party heads for another split.
1978 October 29: Mani joins the P K Vasudevan Nair ministry as home minister.
1979: Mani Forms Kerala Congress (M). While P J Joseps sticks to the Congress-led alliance, Balakrishna Pillai leads his faction to the CPI(M) camp.
1980: The Kerala Congress (B) formed.
1980 January: Mani becomes home minister in the E K Nayanar government.
1982: Nayanar resigns after A K Antony and Mani withdraw support to the government.
1982: The Kerala Congress (M) in the Congress-led United Democratic Front.
1981: Joins the K Karunakaran ministry as finance and law minister.
1982: After the mid-term poll, becomes finance and law minister in the Karunakaran ministry.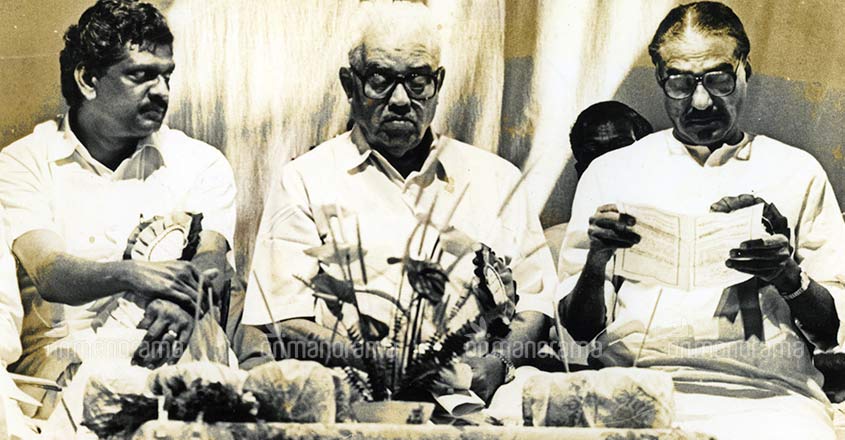 1985 June 6: Mani becomes Electricity minister
1986 May 16: Mani becomes Law and Irrigation minister
1987: P J Joseph splits to form his own party, Kerala Congress (J) but T M Jacob crosses over to the Mani camp.
1987: Mani group reduced to just four and Joseph five MLAs in the assembly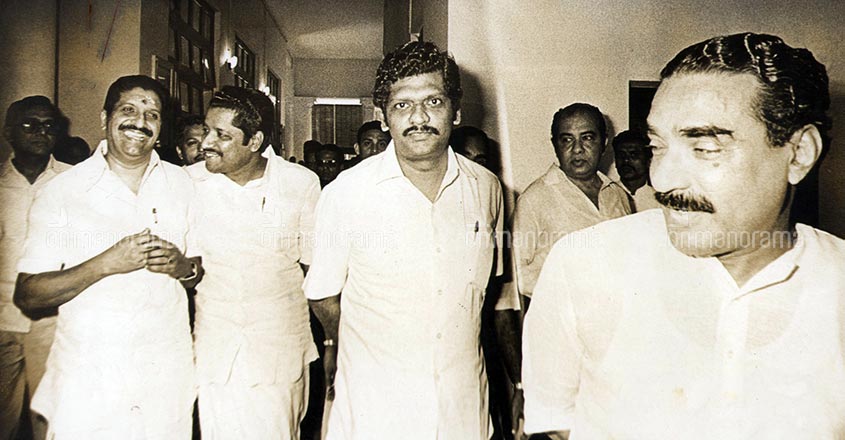 1989: Discontented over a Lok Sabha seat, Joseph and party joins the Left Democratic Front.
1991 June 24: Mani sworn in Revenue and Law minister in the Karunakaran ministry.
1993: T M Jacob and P M Mathews form another faction of the Kerala Congress. Balakrishna Pillai also leaves Mani. All three groups remain in the UDF.
1997: Fissures in the Kerala Congress (J). T V Abraham and others join Mani.
2001 May 17: Mani sworn in as Revenue and Law minister.
2003: Party splits again. P C Thomas forms another party called IFDP. He wins the Lok Sabha election from Moovattupuzha and joins the BJP camp. Rewarded with a minister's post.
2003: P C George leaves the Joseph camp to form another party, the Kerala Congress (Secular).
2004 August 31: Mani becomes Revenue and Law minister in the Oommen Chandy government.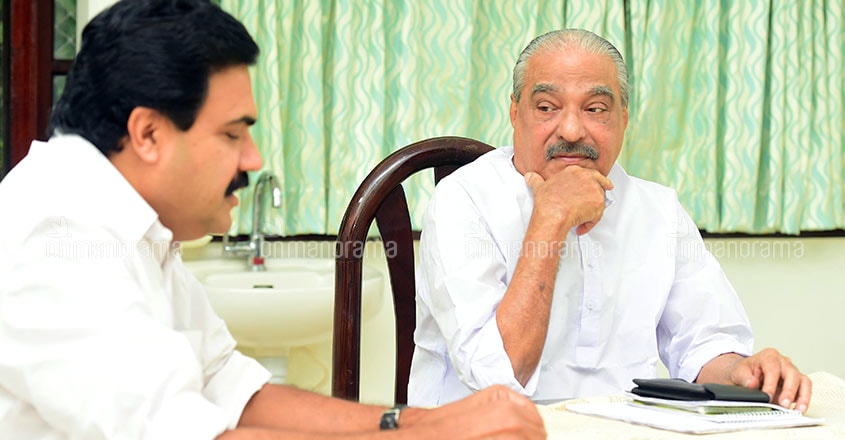 2010: Joseph and supporters merge their party with the Kerala Congress (M).
2011 May 18: Mani serves as Finance, Law and Housing minister in the second Chandy government.
2015: Mani resigns as minister after an allegation of bribery. The Vigilance and Anti-Corruption Bureau files a case against Mani on a revelation by a bar owner, Biju Ramesh, that the minister received Rs 1 crore as bribe from an association of bar owners to allow the bars to open.
2019: Bickers with P J Joseph over the selection of candidate in the Kottayam Lok Sabha constituency. Thomas Chazhikkadan made the candidate. Joseph, however, remains with the UDF.