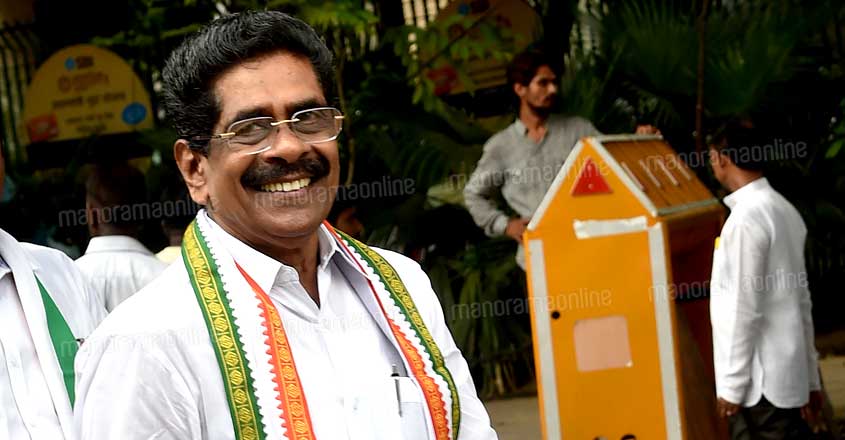 Malappuram: The Congress is willing to form an electoral understanding with the CPM even in Kerala to defeat the BJP, party's state president Mullappally Ramachandran said. The Congress leader said that the party could talk to the CPM if the ruling party laid down arms.
The Congress is ready to work with any secular democratic party at the national level against the BJP and the RSS, Mullappally told reporters when he reached Manjeri as part of the party's 'Janamahayatra' road show on Saturday. He said that the party could cooperate with the CPM in Kerala even though the CPM was not clear on its strategy to counter the BJP at the national level.
Mullappally's comments follow a meeting of state Congress chiefs and parliamentary party leaders in Delhi on Saturday which decided to ally with the CPM in Bengal.
Kerala chief minister Pinarayi Vijayan and CPM state secretary Kodiyeri Balakrishnan did not rule out an alliance with the Congress in Kerala.
Mullappally, however, could not resist taking a snipe at Pinarayi and Kodiyeri. He said that the CPM leaders were yet to point fingers at the BJP in the Rafael corruption scandal. He alleged that Pinarayi was going soft on the BJP because he did not want any more trouble in the SNC-Lavalin case.
He also said that the BJP and the CPM were working together in the state.
On ally Muslim League's demand for a third Lok Sabha seat to contest, Mullappally said that the Muslim League was well aware of the demands of national politics. He said that he had complete trust in the Muslim League leadership and expected them to take a favourable decision.
He trained guns on CPM legislator S Rajendran for insulting Devikulam sub-collector Renu Raj who ordered a halt to unauthorised construction around Munnar.
Read more: Lok Sabha Elections