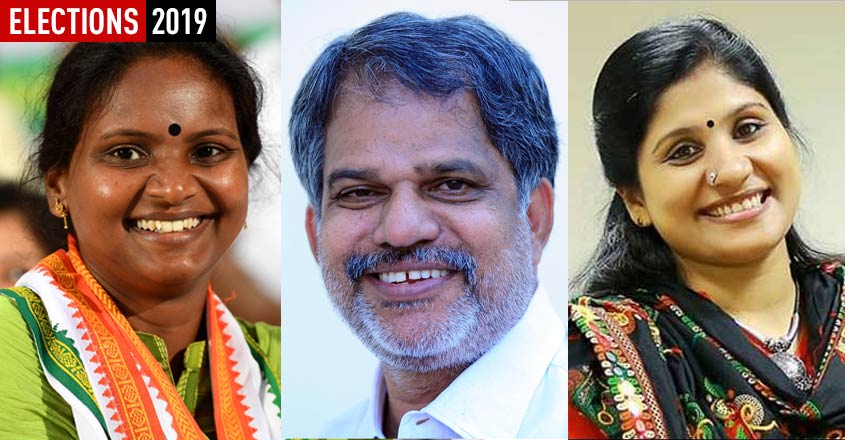 Palakkad: With the summer temperature peaking in Palakkad district, the political heat has also jumped a few notches in Alathur Lok Sabha constituency on Tuesday following United Democratic Front (UDF) candidate Ramya Haridas deciding to file a complaint against Left Democratic Front (LDF) convener A Vijayaraghavan for personally denigrating her during the poll campaign.
The UDF has decided to take up the abuse of its woman candidate as another weapon to attack the political rivals. Two-time sitting MP P K Biju of the LDF is being challenged by Ramya in Alathur. The NDA candidate from the seat is TV Babu.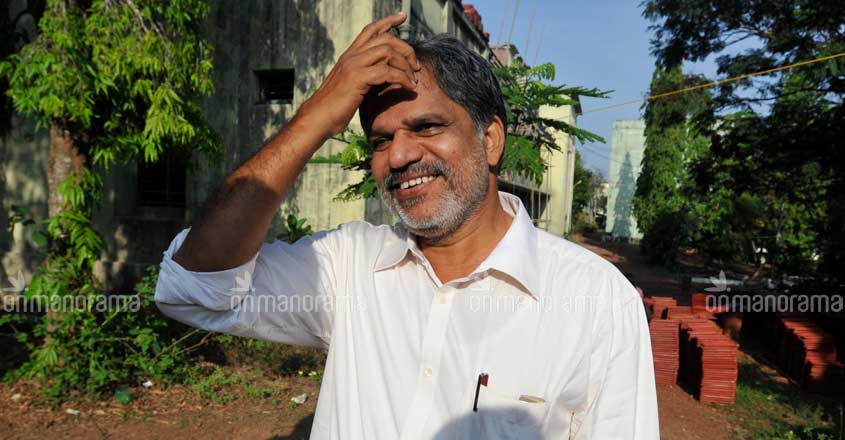 A complaint will be registered against Vijayaraghavan's remarks, Ramya said.
"His offending words created much mental trauma. He should have realised I too have parents and family. I have overcome many such attacks before," Ramya said.
"Character assassination has no space in the fight of ideologies. Those who claim to espouse renaissance values should not hurl abuses at women. The people of Alathur know what I am. No such propaganda can stop me from winning," Ramya said.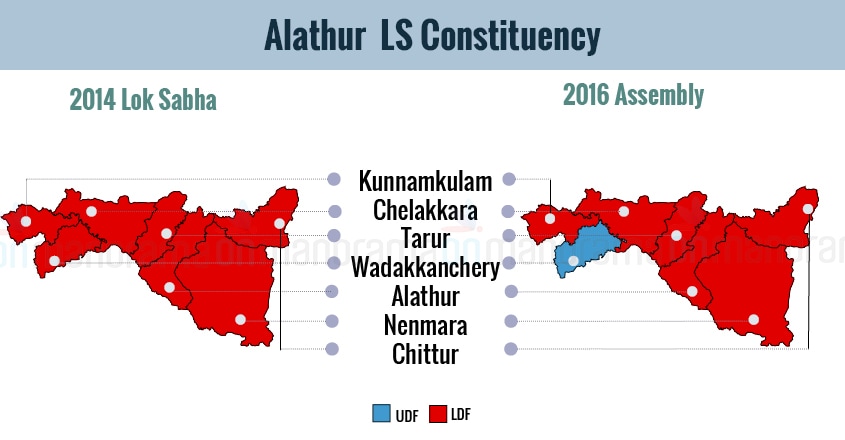 "The government should take action against LDF convenor A Vijayaraghavan for the anti-women comments made by him," Opposition leader Ramesh Chennithala said.
Vijayaraghavan had made dirty insinuations against Ramya on Monday by linking her up with a political leader. He made the comment while speaking at an LDF convention in Ponnani Lok Sabha constituency just before Chief Minister Pinarayi Vijayan joined it.
Vijayaraghavan targeted IUML leaders during the speech and subsequently made the unpleasant remark on the Alathur UDF candidate.
Reportedly, Congress candidate Ramya is making waves in Alathur Lok Sabha seat as the poll campaign picks up pace. She is the president of Kunnamangalam block panchayat in Kozhikode district.
Ramya entered the Youth Congress leadership ranks from Congress chief Rahul Gandhi's talent hunt programmes. She does crowd funding to meet her campaign expenses.
A Dalit activist, Ramya is popular on social media and among youngsters.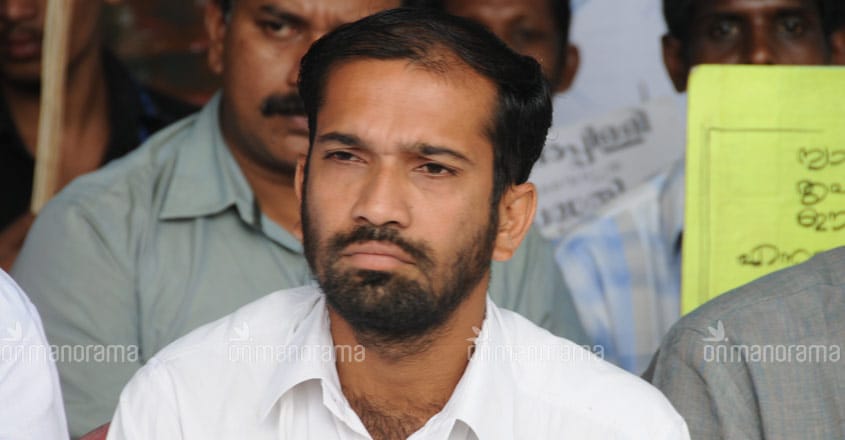 Reacting to Ramya's statement, Vijayaraghavan stated that his remarks were distorted by the media. He claimed he did not want to hurt anybody with his remarks and he hopes that more women will join politics in the coming days. Personal attacks are not LDF's policy but his party would take stern stand against Muslim league's wrong stance.
This is the second time Ramya is being targetted during the poll campaign. Earlier, Malayalam author Deepa Nisanth had hit out at Ramya on social media. Facebook tit-for-tats had also created trouble for the CPM as Anil Akkara, a Congress MLA, approached the Election Commission over Deepa's comments which have not been taken lightly by the public.
"The real issue should not be candidate's singing, dancing talent or religion. It is not an Idea Star Singer or temple committee selection," Deepa had commented on the Youth Congress's Facebook post on Ramya, who is popular owing to her endearing ways of interaction with the public and is a strong contender against the incumbent MP P K Biju.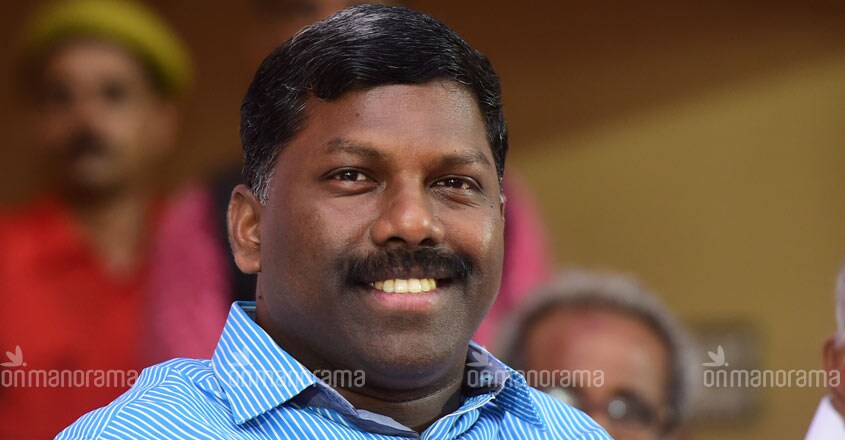 "I will sing and speak. These are my weapons. I ignore such criticisms," Ramya had candidly responded.
Deepa, a Left sympathiser, explained she was merely asking a couple of questions to the candidate from the constituency.
However, Congress leaders K S Sabarinathan, MLA, and P C Vishnunath soon joined in. 'What's the real issue here? A candidate who sings, or a candidate from the Scheduled Caste in the fray to enter the Parliament?' – Vishnunath responded on Facebook.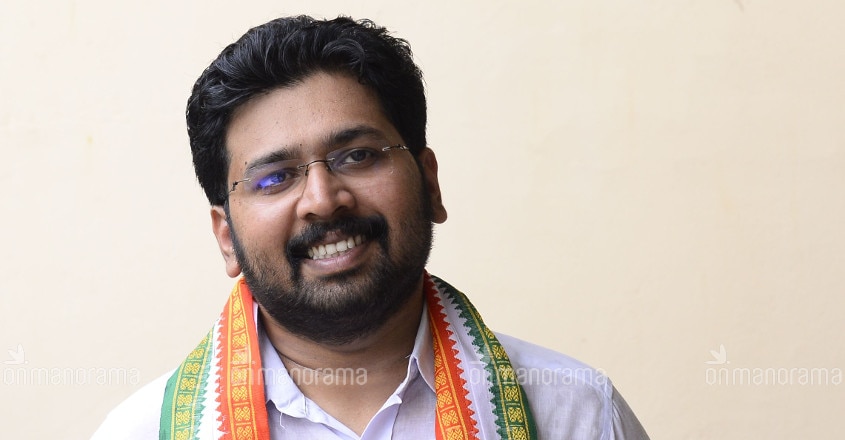 Sabarinadhan took a swipe at Deepa saying 'armchair intellectualism' and 'intellectual arrogance' have no space in a democracy. 'If former AMMA president and actor can contest, why can't an elected panchayat representative?' He remarked without naming the sitting MP and a CPM contestant from Chalakudy constituency. (AMMA is the Association of Malayalam Movie Artists).
Sabarinathan, who took exception to Deepa's 'not star singer selection' jibe, said Ramya was indeed qualified to contest election.
Legislator Anil complained to the EC that Deepa's comment targeted the candidate's religious background.