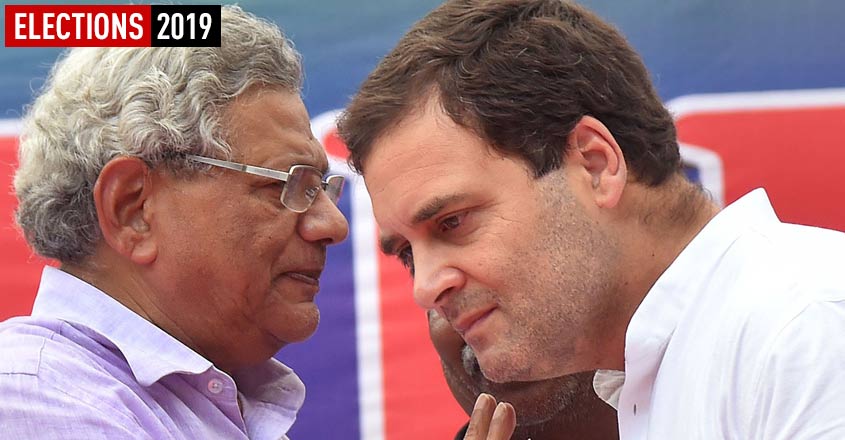 How many days will it take to erase the stench of blood from one's conscience? Not even a month, if Congress president Rahul Gandhi is taken as a test case.
It was only a few days ago that Rahul Gandhi was profoundly appalled by the CPM's alleged murder politics. Now, all of a sudden, he has promised not to utter a word against his "brothers and sisters" in the CPM. The Congress rank and file in the state, trapped in an intense one-to-one with the CPM in most parts of the state, is confused.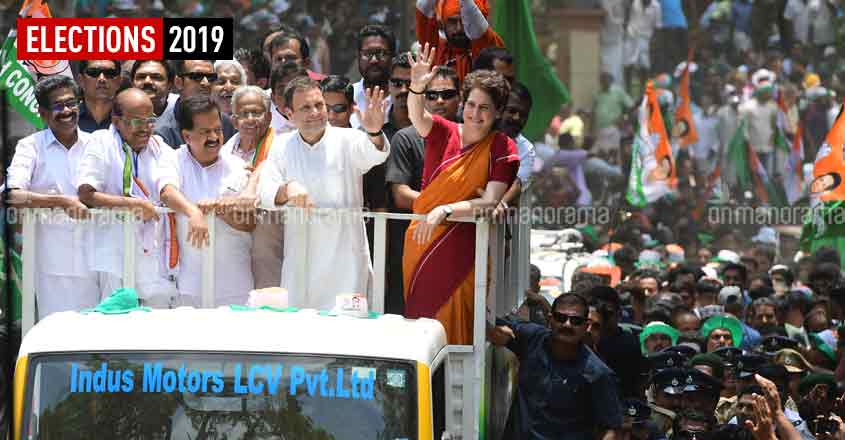 Till the other day, it was the CPM's alleged politics of violence that the state unit of the Congress wanted to fight the most. This was why K Muraleedharan was asked to go to Vadakara and take on P Jayarajan, the man the Congress says embodies CPM's violent politics. This was also why Kasaragod's Congress candidate Rajmohan Unnithan made a big show of collecting his deposit money from mothers in Kalliyot, the village where two Youth Congress activists were killed.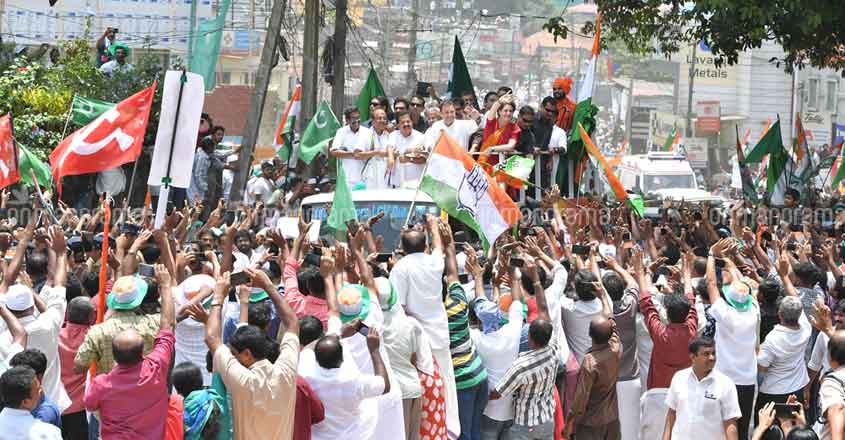 After all this, Rahul Gandhi has now said that he would not utter a word against the CPM. "Why should the CPM be spared in the name of dethroning Narendra Modi. Justice for the youths killed by CPM goons in Periya is equally important," said a Congress worker in Kannur.
Rahul's inspirational move
In fact, before Rahul made his "vow of silence", the general feeling in the Congress was that his move to contest from a constituency in Kerala, the only place where the Left still has a base, would deal a fatal blow to the CPM. "It conveyed to the CPM that it was too unreliable an ally and that the Congress was strong enough to go it alone at the Centre. The decision had also energised Congress cadres who were waging a bitter battle against the CPM's murder politics especially in North Kerala," a senior Congress leader based in Kozhikode said.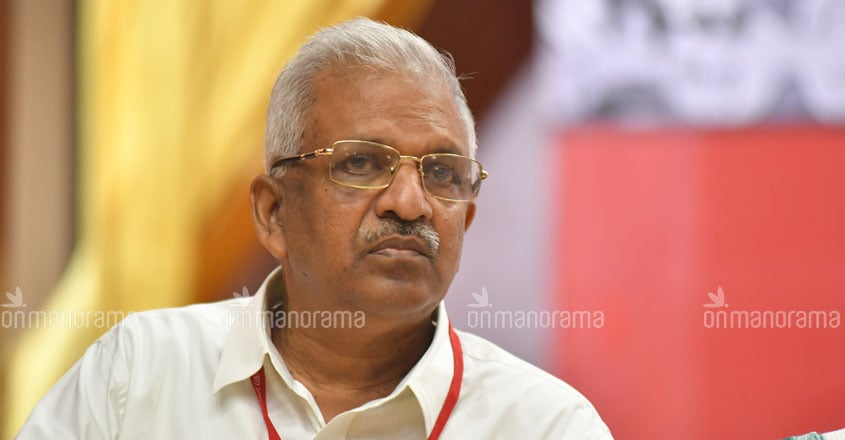 Ironically, it was Rahul Gandhi's visit last month that gave the UDF campaign a clear direction. On March 14, Rahul flew down to Kozhikode and went straight to Kalliyot in Kasaragod, to visit the homes of Sarath Lal and Kripesh, Youth Congress leaders allegedly hacked and clubbed to death by CPM workers.
It was to Kripesh's single-room thatched shack that he first went. Kripesh's father Krishnan was standing outside, trying hard to control tears. Rahul held him close and went inside. He sat down near Kripesh's mother Balamani. Just half a kilometre away is Sarath Lal's hut. There too he sat down with the inconsolable parents, Satyanarayanan and Latha.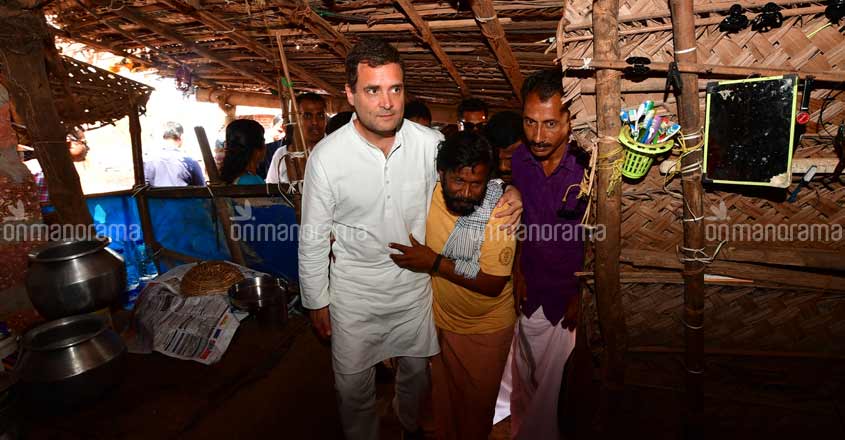 These were losses he could never have compensated. But he offered the parents perhaps the only consolation he could. He told them to consider him also as their son. The younger sisters of the slain men handed Rahul, now that he was their big brother, a sheet of paper that contained the names of all suspected CPM workers responsible for the murder of their brothers.
Coming out of the homes, Rahul looked visibly moved. He promised justice. "No Way. I want to tell you that Kerala is the land of justice. These two people will get justice. Those who did it to them will face justice," he said. "If the Congress comes to power, we will initiate a CBI probe," he added. Later in the day, while addressing a public gathering in Kozhikode, he still sounded shaken by the visits to the homes of the murdered young men. "The CPM is capable only of violence," he said.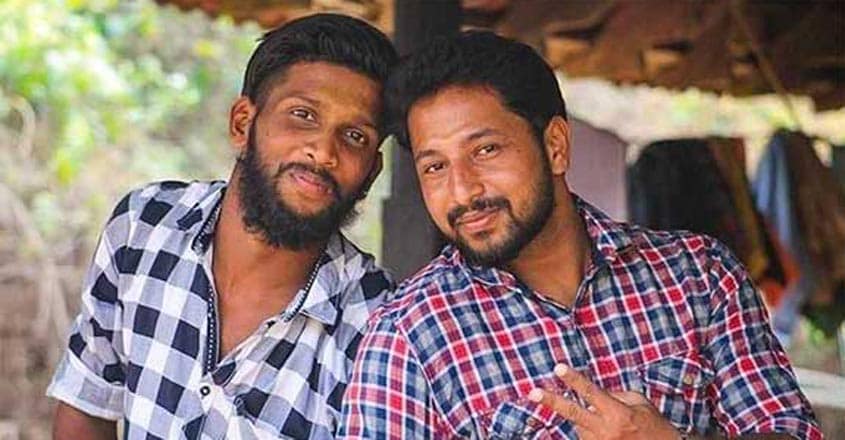 Dramatic turnaround
Barely a month later, when he returned to file his nomination papers, the anger seems to have vanished. "I will not utter a word against the CPM," the Congress president said after filing his papers. Stung by his Wayanad foray, the CPM had already begun to ridicule Rahul, called him 'Pappu' and 'Amul baby'.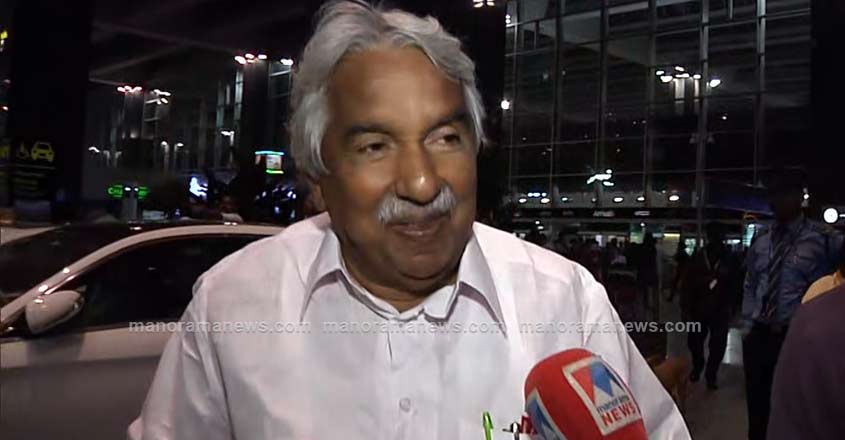 Instead of getting provoked, he seemed to have developed sudden fraternal feelings for a party that only a few days before he had found bloodthirsty. "I want to make it very clear to my brothers and sisters of the CPM, I am not here to say a word against you. I am here to send a message of unity," Rahul said after filing his nomination papers from Wayanad.
The Congress president was possibly trying to sustain the illusion of a broad secular front to oust Narendra Modi. But even top Congress leaders in the state seem concerned, so worried that they are trying to find new meanings for Rahul's vow of silence.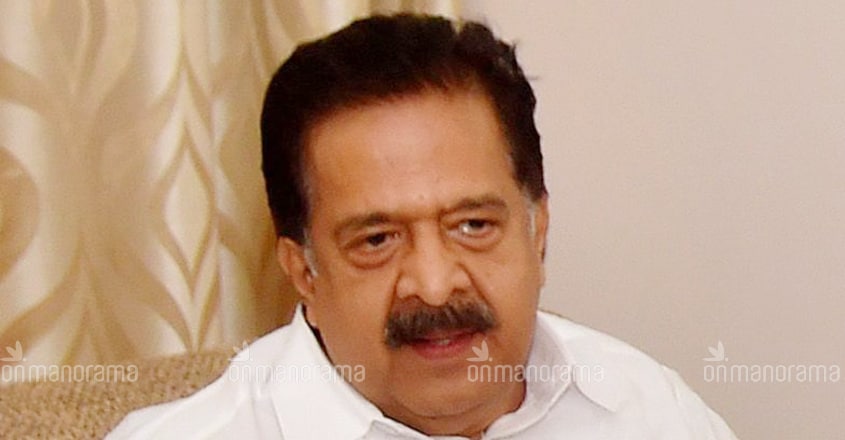 Former chief minister Oommen Chandy said Rahul's comments had been misunderstood. "What he said was that there will not be any personal attacks. It does not mean that he will not take up political issues. He definitely will," Chandy said. Opposition leader Ramesh Chennithala suggested that the CPM was too small a party for Rahul to respond to. "Congress leaders in Kerala are enough to take on the CPM," Chennithala said.
Now that Rahul has gone silent against the CPM, here is what a Congress worker asked: "What will he do with the sheet of paper that Krishnapriya and Amritha (the little sisters of Kripesh and Sarath Lal) had given him?"