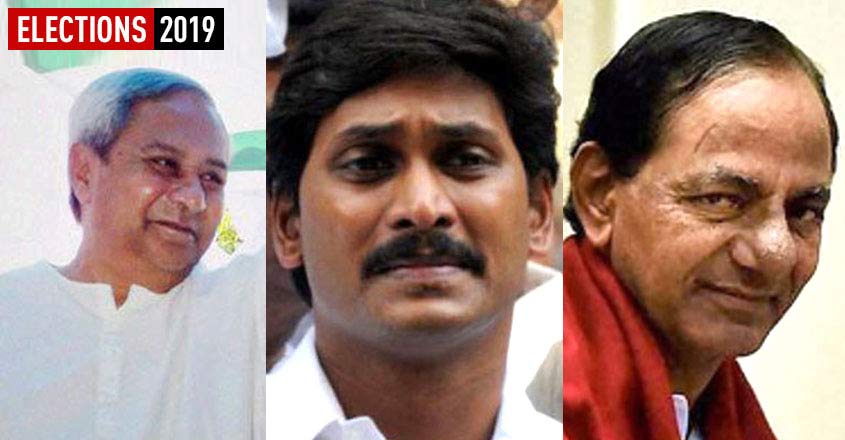 Despite the exit polls results predicting a clear win for the ruling National Democratic Front (NDA) in the Lok Sabha elections, Andhra Pradesh Chief Minister and Telugu Desam Party (TDP) chief N Chandrababu Naidu took off from his home state in an attempt to sew up an anti-BJP front nationally.
Naidu, who has emerged as a kingpin of the opposition parties this year, had withdrawn his support to BJP-led NDA last March. Ever since Naidu called quits, Prime Minister Narendra Modi has been approaching Telangana Chief Minister and TRS supremo K Chandrasekhar Rao, also known as KCR, and Andhra Pradesh opposition leader Jagan Mohan Reddy to knock down the front that Naidu has been building upon. Before the Lok Sabha elections, he had proposed a southern political front with M K Stalin of Tamil Nadu and H D Kumaraswamy of Karnataka.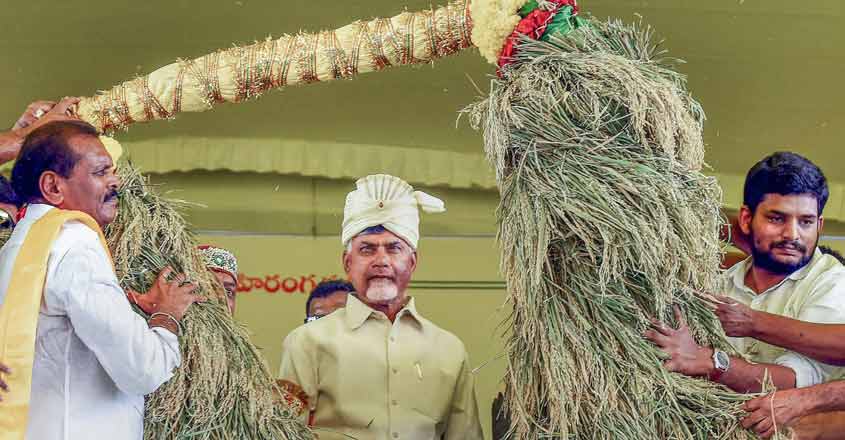 The unpropitious exit poll predictions for the opposition on May 19, meanwhile, spurred a meeting in which senior Congress leaders, Naidu, SP's Ram Gopal Yadav, DMK's Kanimozhi, Delhi CM and AAP chief Arvind Kejriwal and party leaders from CPM, NCP, Trinamool Congress, RJD and CPI participated.
This sudden assemblage post the exit poll results may not be the best news for BJP. Although the exit polls predict a convincing victory for the BJP, they have made several inaccurate predictions in the past. As we consider the bid to form an anti-BJP alliance amid lack of faith in exit polls, it seems like the fate of country could lie in the hands of these three supremos – Odisha CM Naveen Patnaik, Telangana CM K Chandrasekhar Rao and YSRCP chief Jagan Mohan - if the BJP finds the going tough.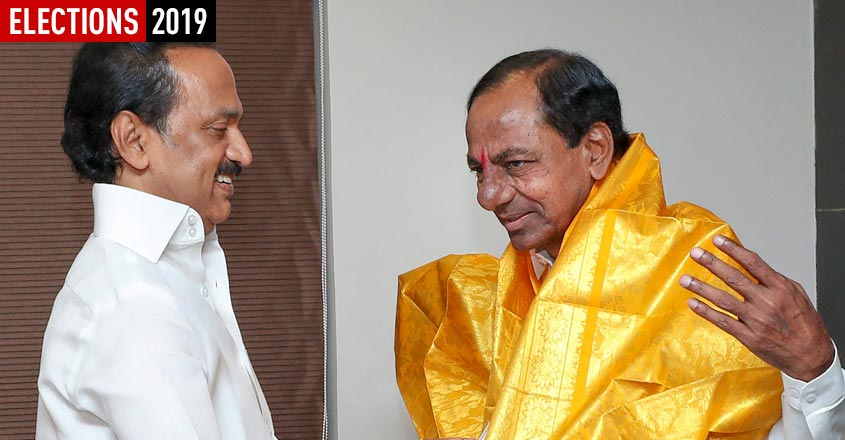 "Our policy is consistently to remain equidistant from BJP and Congress," said Naveen Patnaik, who pulled out BJD from its alliance with BJP in 2009, earlier this year. During the recent poll campaigns, Patnaik assured support to any party at the centre willing to fulfill Odisha's demands. While this may suggest that the party might retrace its steps to an alliance with BJP, the Odisha CM's comment ridiculing the visits by BJP leaders to Odisha during the floods and claiming it to be "election tourism" suggest otherwise. His latest postures in the aftermath of Cyclone Phani, though, suggest he has mellowed towards his former ally.
Meanwhile, both Jagan Mohan and KCR have taken the stand of being non-committal and have asked the members of the emerging alliance to wait for the results.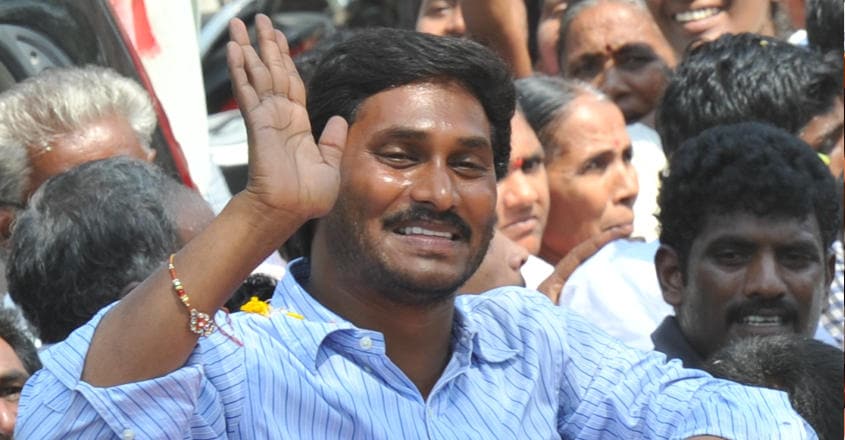 Though KCR is the Congress party's main rival in Telangana that does not preclude his entry into the anti-BJP front. The TRS leader is reportedly in contact with Karnataka Chief Minister HD Kumaraswamy and Kerala CM Pinarayi Vijayan on this issue. His recent visit to Kerala also hints about moves in that direction even as it is well known that he had been making efforts to stitch up a national political front with an eye on Delhi.
On Monday, Naidu, in an attempt to forge a non-BJP alliance, met Janata Dal (Secular) chief H D Deve Gowda and CM Kumaraswamy at their residence. In the run-up to the recently concluded elections, the father-son duo had endorsed Rahul Gandhi's name for the PM post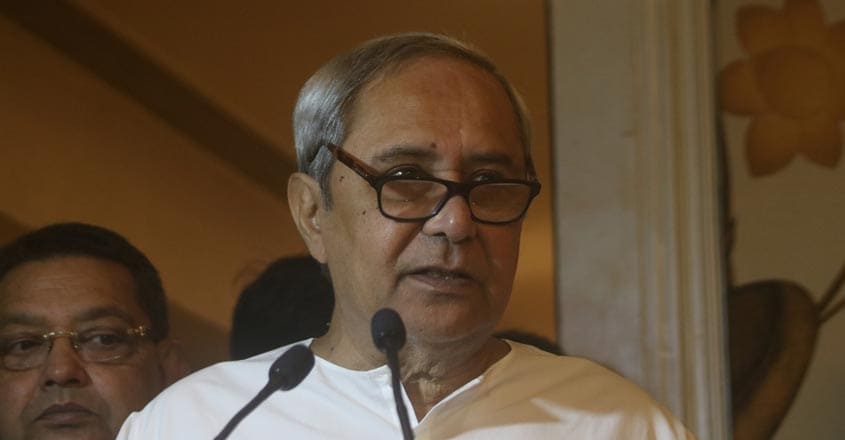 With favourable responses for the Congress from most non-BJP parties, the party is waiting for the nod from YSRCP chief, Jagan Mohan Reddy. It seems like Reddy intends to keep his cards close to his chest. Determined to crush Naidu's efforts towards becoming a political kingmaker, Reddy reportedly gave a miss to NCP chief Sharad Pawar's calls made with the intention of discussing the possibility of the alliance.
With exit polls predicting the highest number of LS seats for Reddy's party in Andhra Pradesh, the Congress and Naidu have both welcomed him into the alliance. BJP has also begun to curry favour with Reddy and has agreed to his demand for Special Category Status (SCS) for his state.
The fact the Andhra Pradesh maybe a deciding factor in the Lok Sabha Elections 2019 is no revelation. While Naidu has gone all out to bring down Modi and the BJP government, the members of the emerging alliance have their eyes on the card Reddy holds.
Will Reddy take the high road and join the Congress-led camp along with Naidu? Only the election verdict on Thursday will tell.