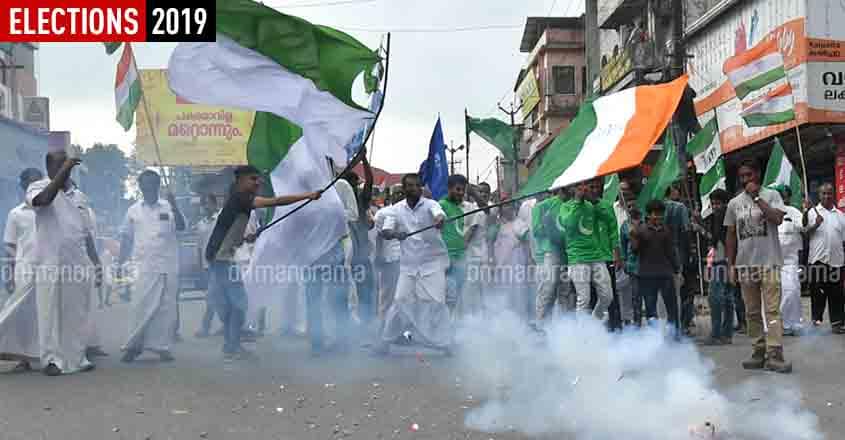 Thiruvananthapuram: The Congress-led UDF won 19 of the 20 seats leaving behind only Alappuzha for the ruling CPM-led LDF. Leading the pack, Congress president Rahul Gandhi won Wayanad by a margin of 4,31,770 votes.
E P Jayarajan, senior CPM cabinet minister and number two in the Pinarayi Vijayan government, said what has happened in Kerala is due to religious grouping in voting patterns and it favoured the Congress-led UDF.
"This is a setback and we will look into what happened. This is not against the state government. Just look, nationally the Congress has been wiped out," said Jayarajan.
In the 2014 polls, the CPM-led Left won eight seats.
CPM's AM Ariff retained the Alappuzha seat defeating Congress' Shanimol Usman by 9,213 votes.
At Kasaragod, Congress spokesperson Rajmohan Unnithan defeated former CPM party legislator K P Satish Chandran by a margin of 40,438 votes.
At Thiruvananthapuram, sitting Congress member Shashi Tharoor crushed BJP leader Kummanem Rajasekheran by 1,00,132 votes.
Likewise at Pathanamthitta, where Sabarimala temple is located, after showing initial promise, BJP candidate K. Surendran ended up in the third position behind UDF's Anto Antony and LDF's Veena George. UDF won the seat by 44,613 votes.
For the CPM, the biggest shocker has come in three constituencies Palakkad, Alalathur and Attingal, all of which they have held for the past several terms. In all these three constituencies, stood by Congress candidates.
CPM's M B Rajesh, aiming for a hat-trick of wins from Palakkad after his 2014 win with a margin of over one lakh votes, was defeated by UDF's VK Sreekandan by 11,637 votes.
UDF candidates in Ponnani, Ernakulam, Alathur, Kottayam, Idukki, Chalakudy, Malappuram and Kollam constituencies crushed their opponents with mammoth margin.
The southern state had witnessed a heavy polling of 77.68 per cent, the highest in 30 years, where the ruling CPM-led LDF and the opposition Congress-headed UDF put up a fierce fight to garner maximum seats.
BJP also gave a tough time for the traditional fronts at least in three seats this time, riding on the Sabarimala women entry issue.
Counting began at 8 AM at 140 centres across 29 locations in the state.
The strength of the electorate in the state is 2.61 crore.
As per the Election Commission figures, 77.68 per cent of the total of 2.61 crore electors had turned up in 24,970 polling stations across Kerala on polling day to cast their franchise.
The high range constituency Wayanad, which came into national prominence after Congress chief's Rahul Gandhi's candidature, had registered a record polling of 80.31 per cent against the 73.25 per cent registered in the 2014 elections.
It was a do-or-die battle for both the LDF and UDF in most of the 20 Lok Sabha seats this time in the state, known for its decades-long bipolar politics.