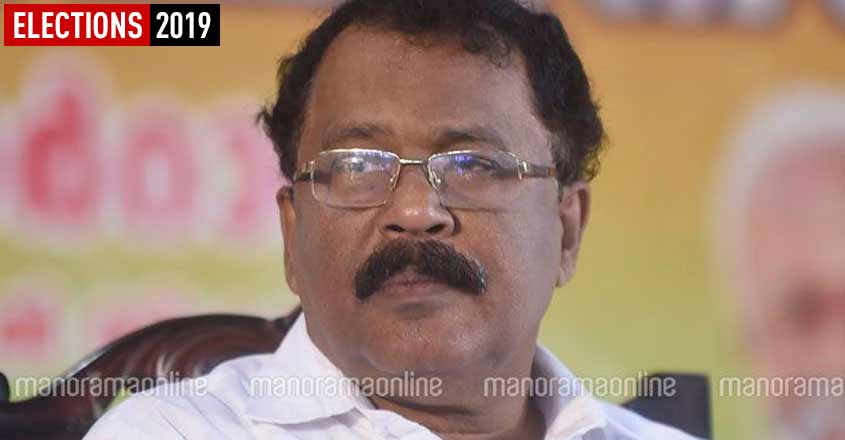 Thiruvananthapuram: The Kerala unit of the Bharatiya Janata Party (BJP) is set to answer to its party high command over its disappointing show in the recently concluded Lok Sabha elections. The central leadership is reportedly unhappy with the state wing's performance after it failed to win even a single seat in the Lok Sabha polls.
BJP national secretary Y Satya Kumar said that the party was hopeful of winning at least three states in Kerala. He, however, said it was for the leadership to take a call on changing the Kerala president.
Meanwhile, BJP state secretary M T Ramesh said that there was no need for a leadership change in the state BJP unit. "The BJP president is not chosen based on election results. The election activities are the responsibility of the entire state unit," he said.
Pillai rejects rumours
However, BJP state president Sreedharan Pillai claimed that the central leadership was satisfied with the Kerala unit's performance in the LS polls.
"There won't be any fallout in Kerala. Compared to last parliamentary elections, the BJP could double its number of votes. A Union minister also rang me up and congratulated for the state unit's performance. The Central leadership has already checked the preliminary report on election results. More detailed discussions will be held during the meet in Alappuzha," Pillai told Manorama News on Tuesday.
He also hinted there would not be any reshuffle or change in party leadership the Kerala BJP.
Pillai made the statements even as his detractors made veiled attacks on him over the party's failure to win crucial Pathanamthitta and Thiruvananthapuram seats.  
BJP huddle in Alappuzha
The meeting of the BJP's core committee began in Alappuzha on Tuesday to review the party's fortunes in the elections.
The meet pointed out that though it was not able to win any seats, the party could increase its vote share.
A section of leaders are likely to demand that Sreedharan Pillai be removed from the post of state president. Organisational secretaries are also likely to face harsh criticisms during the meet.