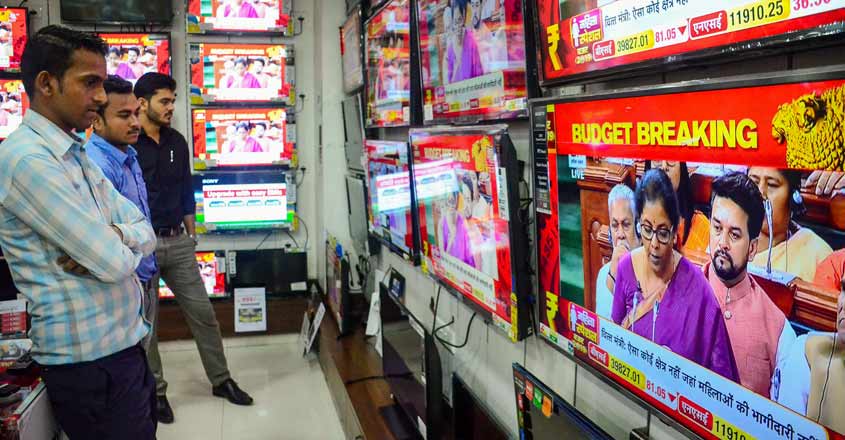 It was a welcome change in India, for the first-time ever, a full-time woman Finance Minister presented the Union Budget. Nirmala Sitharaman broke the glass ceiling twice, initially as the first-ever defence minister and now as the finance minister. On Friday morning, she was hailed as an iconoclast with her preference for not carrying the traditional 'budget suitcase', which she clarified later in the post-budget press briefing that it was done to 'give it a go' to the British colonial legacy.
The striking thing about the maiden budget of Sitharaman was her confidence not to deviate from the fiscal consolidation path. She presented the budget from a position of strength of full mandate of people voting the Modi government back to power, and also from the fact that India is the fastest growing economy in the world.
She announced a series of structural reforms to trigger economic growth. She announced a 10-point strategy plan to lead India to $5 trillion economy by the end of next five years. Among many things, this strategy comprises strengthening of social and physical infrastructure, digital infrastructure, green earth and blue economy policies, water management, space programme, Make in India with emphasis on small and medium enterprises (SMSE), nutrition to women and children, strengthening Ayushman Bharat and an emphasis on 'minimum government, maximum governance'.
She emphasized that fiscal discipline, co-operative federalism and the focus on last mile delivery/connectivity to reach out to people as the reasons for the re-election of the Modi government.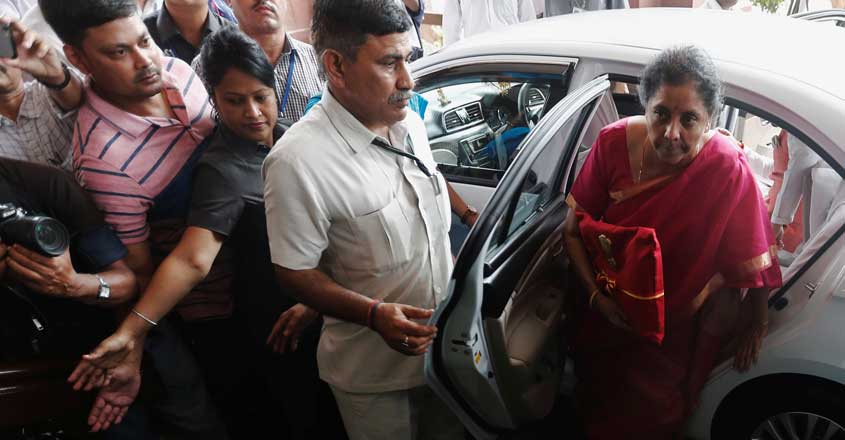 In the present budget, she gave adequate emphasis on 'infrastructure investment' and 'foreign capital' among the other things to strengthen economic growth. Within the foreign investment, she has given emphasis to Foreign Direct Investment (FDI) and Foreign Institutional Investment, both to debt and equity financing components. FDI was announced significantly for aviation sector and media.
The announcement to make 'space programme' commercial is something which we need to wait and see, especially when India has been a leader in space missions – interplanetary mission – so far exclusively financed by the government.
'Connectivity' was one of the powerful mantras of the present budget. The efforts in roads, rails, water and airways was narrated in detail in the first half of the budget. The 'last mile connectivity' of government programmes like 'Ujjwala' (gender budgeting in energy sector by providing clean fuel to women in low income households), 'Uday' (aimed at financial and operational turnaround of distribution companies and providing electricity to 100% households) and providing toilets to all were given emphasis in the present budget as well.
The only one major direct tax reform was the reduction of corporate tax of all firms with a turnover of up to Rs 400 crore from 30 per cent to 25 per cent. However, she introduced a tax on super-rich. She announced a tax deduction at source of 2 per cent on cash withdrawal exceeding Rs 1 crore in a year from a bank account.
When she was Member of National Commission of Women, she had keen interest on gender budgeting as a policy tool to ensure gender equality and had deliberations with NIPFP, the pioneering institute on gender budgeting research. In the present budget, she has announced her focus to scale up gender budgeting – the analysis of budget through a gender lens – and she announced that an expert group committee will be formed to evaluate the gender budgeting of last 15 years. This policy announcement has reinforced the 'Leave No One Behind' (LNOB) motto of the Modi government, by emphasising on gender equality.
Having said that, (A) a link of the budget proposals to the budgetary amount allocated for each of her proposals was missing in the budget speech. Is there a deviation from budgetary promises to budget allocated to each of the proposals is a big question one needs to analyse, looking at detail the budget documents. (B) The budget was also silent on a clear climate responsive budgeting framework with adaptation and mitigation strategies, though a mention of "blue economy" was provided in the budget. (C) Though there was mention about how to increase the non-tax revenue by assets sales and also by increasing the transfer of excess reserve from RBI, a clear macro-framework was absent about this in the budget.
Overall, it was a pragmatic budget that has set the 'new macro-economic policy framework' of Modi 2.0 government.
(Lekha Chakraborty is a professor at the National Institute of Public Policy and Finance)