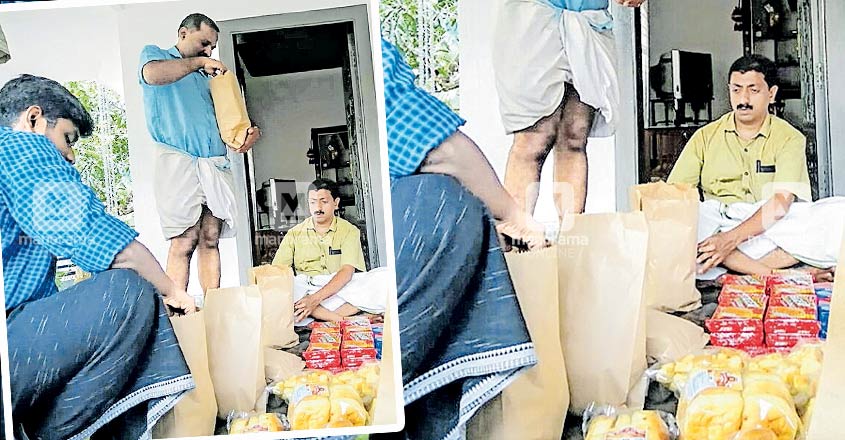 Karukachal: Abhayam charity trust workers distributed kits, containing packets of biscuits, rusks and buns, to 200 children in the Vazhoor panchayat in Kottayam district amid the COVID-19 lockdown. The kits were distributed among the children of those parents, who have been rendered unemployed due to the lockdown.
This is a new project implemented by the Abhayam workers in addition to the food kit distribution.
People in the area expressed their gratitude towards the noble gesture.
"I was worried over getting rusks for my grandchildren due to the lockdown. That's when you came. Really thankful," a grandmother from Vazhoor told the workers.
The Abhayam workers were inspired after Lal and family of the Karthika Jewellery at Kodungoor had decided to distribute rusk and biscuits for children on the occasion of their wedding anniversary.
District panchayat president Sebastian Kulathinkal and district panchayat member Betty Roy lauded the Abhayam workers for their initiative.
Abhayam Charitable society president K V Aneesh Lal, panchayat member V P Reji, Ajith, Sreerag, Vishnumohan, S Saju, Harilal and Nishanth led the initiative.