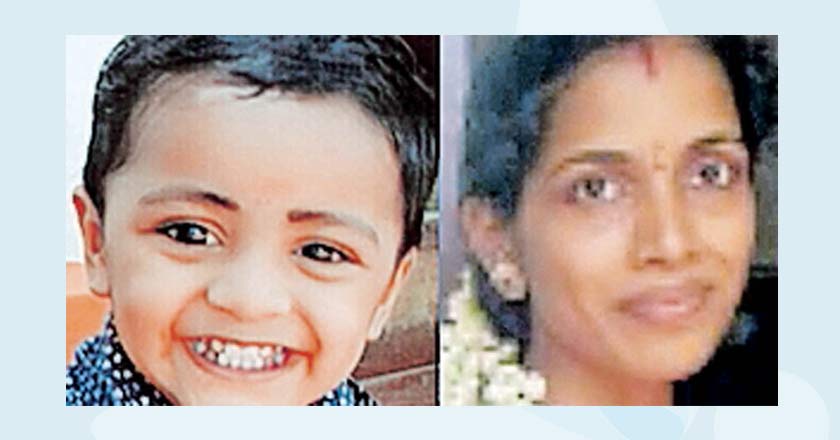 Ettumanoor: A 36-year-old woman, who left home in the night after a tiff with her husband, and her four-year-old son were found dead in a pond at Neendoor in Kottayam district.
Ranji, wife of Neendoor native Chandrababu, and her younger son Sreenandh (Nandu) were the deceased.
Chandrababu's mother noticed that the back door of the house was left open when she woke up at 6am on Wednesday. And that Ranji and Sreenandh were missing. Ranji's relatives were informed and they filed a complaint with the Ettumanoor police.
Though the police conducted searches at the house and the nearby areas, they could not locate the mother and child. Local people told the police that the couple quarrelled often and that Chandrababu used to assault his wife.
As per the instructions of the district police chief G Jayadev, the fireforce personnel from Kottayam joined in the search operations. Finally, the dead bodies were found in the pond near Sreenandh's anganwadi around 1pm on Wednesday.
The post-mortem was held at Kottayam the Medical College Hospital.