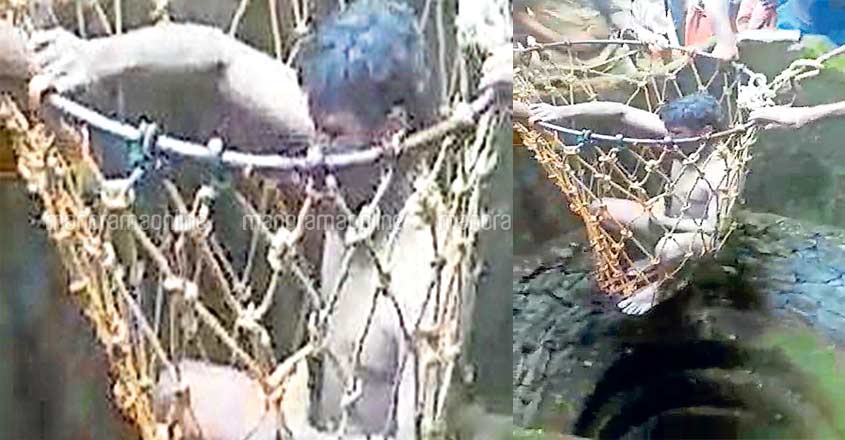 Nedumangad: Using mobile phones without circumspection may endanger your life not just while driving but even during a stroll on your house premises. This lesson was learnt the hard way by a 38-year-old youth here in Kerala's Thiruvananthapuram district.
Pradeep's ordeal began after accidentally slipping down the parapet of the well while talking over the mobile phone. The incident that happened on Wednesday night came to light only by Friday afternoon when a few people who were passing by the well heard his cries from inside. Until his rescue he had to spend two nights inside the well.
Pradeep, a bachelor, is staying with his mother in their house at Konchira. On the fateful day, his mother was not at home and was leisurely talking on the phone when he landed in the well.
Luckily, Pradeep did not suffer much injury or drown as the well only had 2-feet deep water.
He managed to get onto the upper ring inside the well and kept shouting for help.
Finally, he was rescued out of the well by a team led by Nedumangad Fire and Rescue Service assistant station officer D Ajikumar.
Pradeep, who had to spend without food for two days, was rushed to Nedumangad district hospital and was discharged in the evening.