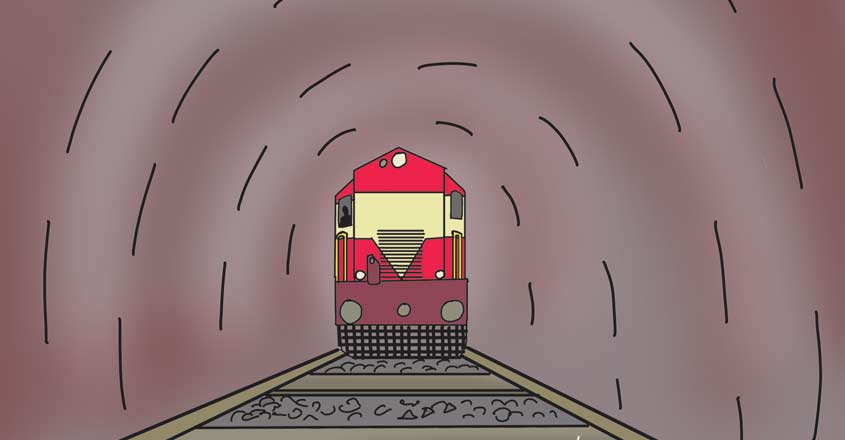 Vizhinjam: Rail connectivity to the planned Vizhinjam International Seaport on Kerala's southern coast may become a reality if the final draft plan for a Rs 1,030-crore project gets approval.
Vizhinjam International Seaport Limited (VISL) MD Dr Jayakumar held talks with the Southern Railway authorities in Chennai for getting the approval for the 10.7-km line planned from Balaramapuram to Vizhinjam in Kerala's Thiruvananthapuram district.
A fee of Rs 15 crore has to be paid to the Southern Railway for obtaining technical sanction including the scrutiny of the draft plan, according to the VISL authorities.
The VISL plans to remit the amount at the earliest so that the construction of the rail link starts this year itself. 
Tender for Konkan Rail Corporation

The proposed rail link will be mostly run underground. It will run parallel to the Vizhinjam-Balaramapuram road. Out of the 10.7 km, 9.02 km will pass through tunnels. No land will have to be acquired for the construction except at both the ends of the line.

The single track will have a maximum depth of 35 metres and minimum depth of 15 metres.
Estimated to cost Rs 1,030 crore, the work has been awarded to the Konkan Rail Corporation for a tender period of 42 months. When completed, it will be the second-longest underground rail tunnel in the country. (The 11-km Pir Panjal Tunnel is the longest railway tunnel of India. It cuts through the Pir Panjal Range of Himalayas in Jammu and Kashmir.)