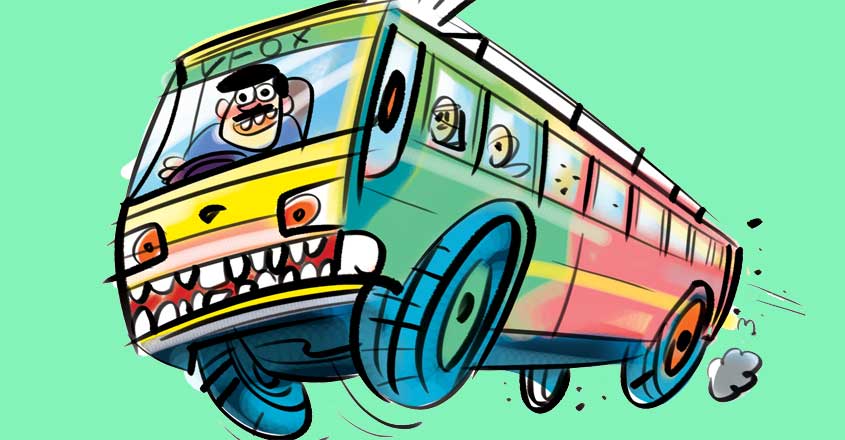 Guruvayoor: A 13-year-old girl was stranded on the road along with her baggage after she was forced to deboard from a private bus by its crew.
The incident happened near the municipal bus stand here in Kerala's Trichur district around 5:30pm on Sunday.

The girl had boarded the bus along with her parents and two younger siblings from Edappally in Ernakulam. They were heading to Kottakkal in Malappuram district, further north.

When the bus stopped at the Guruvayoor stand, the parents along with the little children got off to use the washroom. The bus took off before they returned. The frightened girl created a ruckus, saying her parents were yet to return. The bus had by then travelled some distance from the stand.

The crew then forced the girl to get off the bus along with the luggage.

The girl went back to the stand and found her parents. Her mother Ummu Salma has filed a complaint with the police.

When the cops enquired, the bus had passed Kunnamkulam. The police have summoned the bus crew to the station.
The bus conducts services along the Ernakulam-Kozhikode route.