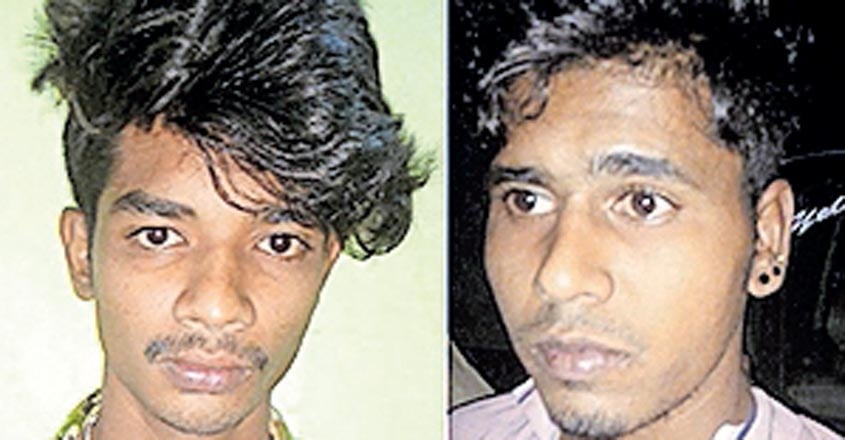 Thrissur: An excise squad who came looking for ganja peddlers had a close shave as the gang leader unleashed three Rottweilers in a bid to escape. The drug runner, identified as Noby, even threatened to shoot the personnel by flashing a country gun. However, he was subdued after a few tense minutes and 5 packets of ganja were also seized from him.
The excise department had received information that Noby, 20, and his gang were pushing narcotics and threatened the residents in their locality. When the excise team landed, Noby darted into the house with the squad snapping at his heels.
However, Noby released three aggressive dogs which were kept in the house. The frightened excise officers rushed out and locked the gate, thus escaping by a whisker.
Soon, Noby came out from the home, wielding a gun and issued threats against the officers. He even brandished a knife, creating a frightening atmosphere. However, a few members of the team jumped over the wall at the rear and managed to overpower Noby.
The excise officers also chased down his aide, Arun, 23, of Anchery. About 1.5kg of ganja was also seized from him.
Last September two machete-wielding, drunk men had unleashed four German Shepherds at the Raj Regency Hotel at Pazhayannur area of Trichur after a dispute over bill. The duo, who were reportedly professional dog trainers, even stabbed hotel employees, destroyed computers and furniture at will. A few hours before the attack, around 11 pm, the two were involved in a heated argument with the hotel staff over non-payment of the bill they had incurred over the booze.