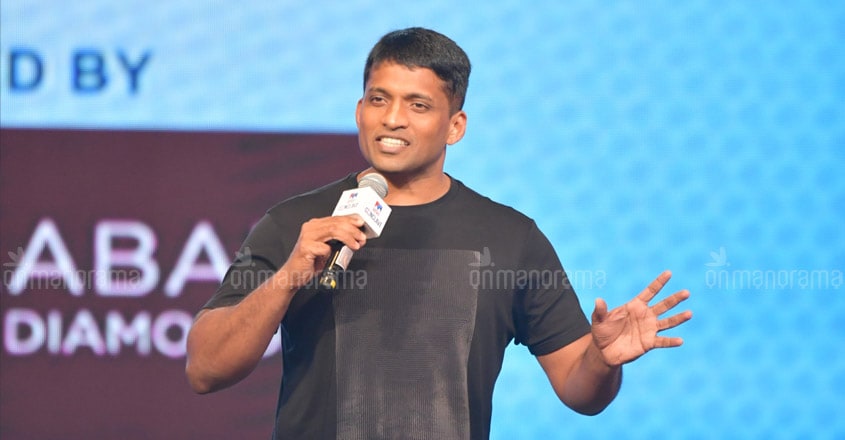 Kochi: Byju Raveendran, the educationist and founder of Byju's Learning App, has a piece of advice to parents: "Don't put your children confined to four walls or the air-conditioned cars. Don't protect them too much. Children should know what happens in the real world." He was talking on the topic 'Ideas, Business Unlimited' at the Manorama News Conclave 2019 in Kochi on Friday.
He has a reason for the advice. "We protect our kids so much that they don't learn life."
During the session, he shared his life story of how a village boy became one of the successful entrepreneurs in the country. "I come from a small village. That is my biggest advantage," he said, elaborating on how his childhood had helped him understand the society better.
He said his parents – both teachers – gave him full freedom in life and added that he never misused it. He said he used to bunk classes even when he was in school, a rarity in Kerala.
"So I was forced to teach myself," Byju said, revealing the roots of his passion for teaching.
Stating that learning is the process of trying to seek answers, Byju said parents have to help children find the area of their expertise.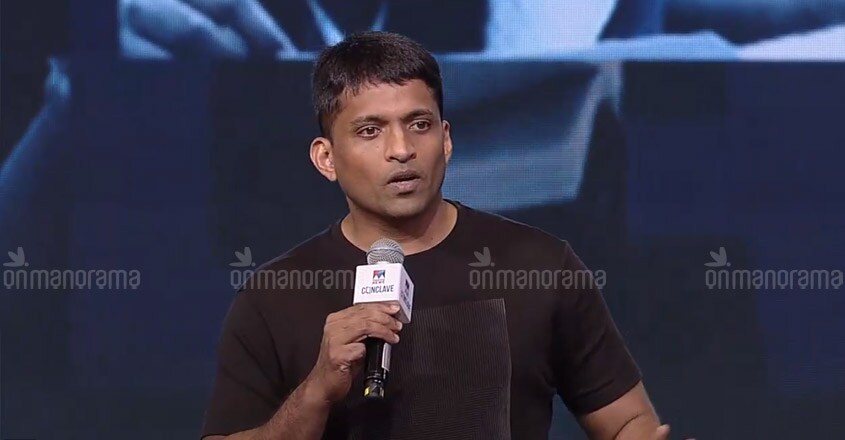 On the rapidly changing employment sector, Byju said, "Jobs are changing. We need to change. Transforming the next generation into a high quality workforce is imperative for their development. We can create the talent pool for the world."
According to him, India has a very young passionate and ambitious population, and quality of education is key to capitalising on the demographic dividend.
Byju said education is one sector where aspiring entrepreneurs have a lot of scope to explore. "Failures are part of the startup eco-system. You need to measure it, do course correction and move forward," he said.