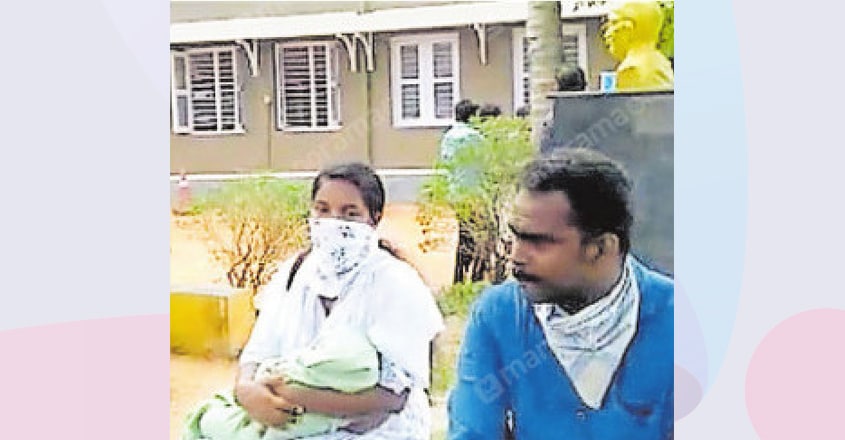 Punalur: A young couple, along with their ailing four-month-old baby, were forced to wait at the police station premises for six-and-a-half hours after the cops seized their autorickshaw enroute to a hospital near Punalur in Kollam district.
Though the parents informed the cops about the child's condition, the police refused to release the autorickshaw.
The condition of the baby, suffering from breathlessness, aggravated during the long wait.
Punalur native Biju and wife Viji were taking their baby to the hospital in his brother's autorickshaw around 10am on Wednesday, when they were stopped by the police.
Though an affidavit was reportedly presented, the cops seized the vehicle and took it to the police station.
The couple then waited near the Gandhi statue at the station premises with their baby till 4:30pm. The parents said they were unable to provide water to their child.
Several people contacted the police station, urging the cops to arrange another vehicle for the family. However, the police did not comply.
The Punalur station house officer Binu Varghese said that the autorickshaw was seized as due to the lack of an affidavit. The vehicle was later released.
The cops further said that the parents and baby were not forced to remain at the station premises.