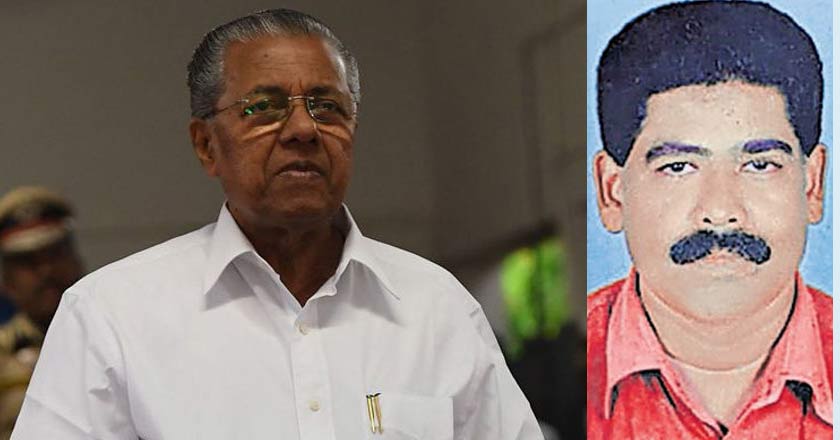 Kaduthuruthy: Pushed into abject poverty, a 55-year-old man committed suicide at his ancestral home at Vellassery in Kottayam.
Raju Devassya, a former hotel staff, wrote to Kerala Chief Minister Pinarayi Vijayan before taking the extreme step.
Raju had been working at the hotel for 14 years. He lost his job due to the COVID-19 lockdown. His financial woes mounted as he was unable to pay the house rent for four months and could not find money for the school fees of his children. His relatives said that these financial problems forced Raju to end his life.
A note addressed to the CM was found in his pocket.
"My wife and child are left starving most of the days. I am not even able to support my children's studies. As I have no other option, I am killing myself. Please help to build a house. Do not desert them," said the note.
Raju along with his wife Sheela and two children have been living at a rented house at KS Puram for the past eight years. The couple had bought 7 cents of land by selling Sheela's gold. They had also sought financial aid from panchayat to build the house, but did not get any positive response.
Raju's mother Annamma lives at their ancestral house with his brother. She has been bed-ridden for a year. Raju paid a visit to his mother and then hanged himself in the next room.
There was no one else at home during this time. His younger brother Santhosh found Raju dead when he returned home.
The body has been shifted to the Kottayam Medical College Hospital. The funeral will be held at the St Mary's Forane Church at Kaduthuruthy on Tuesday.
His children are class VIII student Angel and class IV student Immanuel.