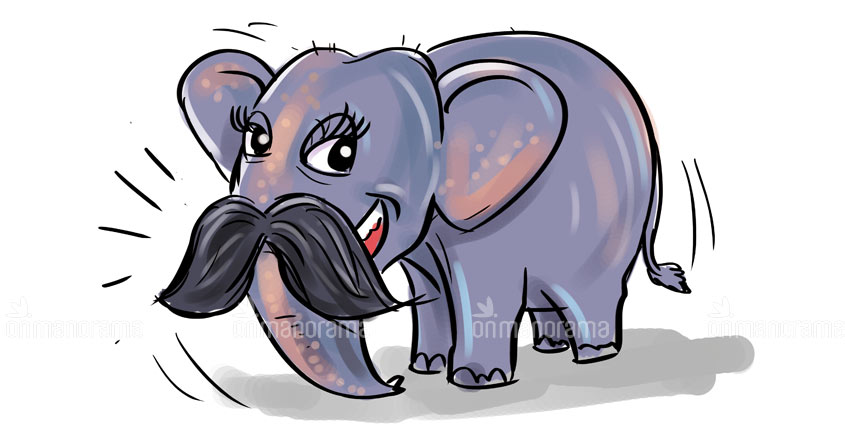 Cherpulassery, Palakkad: Women dressing up as men to cheat people or for their livelihood have made headlines several times. However, now elephants too seem to have been following this ruse.
Lakkidi Indira, a cow elephant, was fitted with fibre tusks and turned into a male elephant and dubbed as Kollengode Keshavan.
It was then taken for Ezhunnallathu at Thootha Pooram on last Tuesday. The mannerisms and behaviour of the 'tusker' had become a talking point immediately after the Pooram. And soon enough the 'elephant impersonation' came to the light.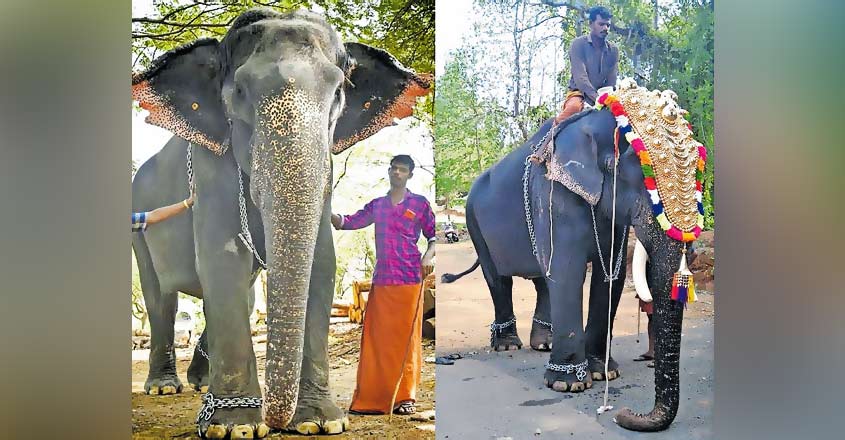 Fifteen elephants were needed for Ezhunnallathu, customary parade. However, when the elephant numbers fell short, Indira had to go for a cosmetic makeover.

Though she-elephants are taken for Ezhunnallathu, that practise is not followed at Thootha Pooram.
An emergency meet of the Thootha temple committee has been called over the issue at 6pm on Saturday.