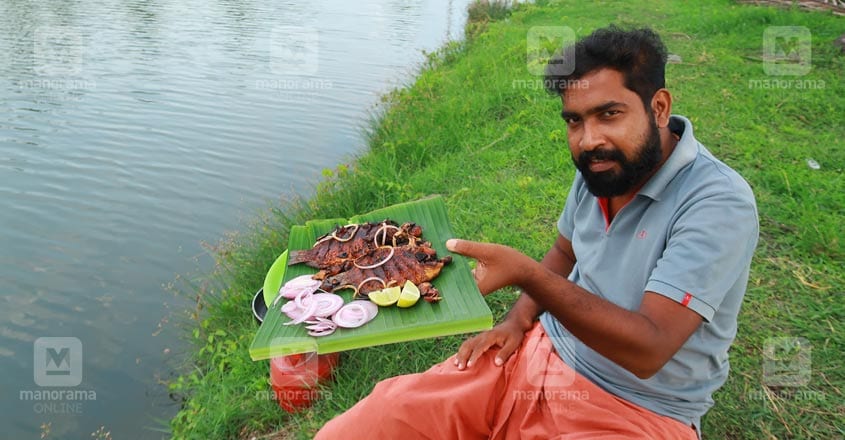 Vlogger Unni makes sure to entertain his audience with unique and interesting videos. His amazing presentation style and genuine words are what draw viewers to his videos that explore some bucolic locations as well. However, not many know that Unni had gone through a series of failures and struggles in life to finally become a successful content creator on YouTube. His story and experiences are truly inspirational.

Even when the entire country sat inside their homes during the lockdown, the vloggers were busy creating videos on 'gazillion' topics. The number of viewers too increased and they were generous to shower the videos with 'likes.' The subscriptions of many Youtube vloggers skyrocketed during the lockdown period. Among them, food vlogs have amassed huge popularity. While some people turned to serious vlogging during this time others were interested in making some extra cash by uploading only a few videos. Those who wish to start vlogging seriously should know about the hard work behind the growth of Unni's channel.
Unni George who is known as OMKV Unni gets candid to Manorama Online about how he decided to start a Youtube channel two years ago when all doors to success had closed in front of him. He also shares some tips to run a channel successfully on Youtube. His channel OMKV trends among the fishing channels on the prominent video streaming site. In case you are curious about the name of the channel, OMKV is the abbreviation for 'Odu Meene Kandam Vazhy.' Unni specializes in catching fresh fishes and then cooking it to perfection. However, Unni, a native of Kumbalangi, says it requires days of hard work to film the perfect shots and sequences for the video. It may take up to days for spreading the net in the lakes and catching the fish.
"I didn't pass my class ten exam. But, I haven't asked for help from anyone for my channel until now. Lots of tutorials are available on Youtube itself about how to start a channel and make it successful. I too had depended on those videos tutorials. There isn't a signal for my mobile phone at my house. So, I watched those tutorials at a spot which is one and a half kilometers away from my place," says Unni about how he learned the tricks.
Inspire yourself
"Many have asked me how I, who doesn't have education or knowledge, could start a channel. Education and knowledge are different things. You could call yourself successful if you could earn a living even by sitting at home. When I decided to start a Youtube channel I asked my family to give me six months. I told them that if this doesn't click, then I would work even in a textile shop. My family members were very supportive. Within six months I began earning income. There is no need for a big investment to start a channel. You only need to have the money to recharge your internet package. When I started this channel, I had nothing. But now I have lots of friends and some decent gadgets as well," explains the vlogger.
Study or work hard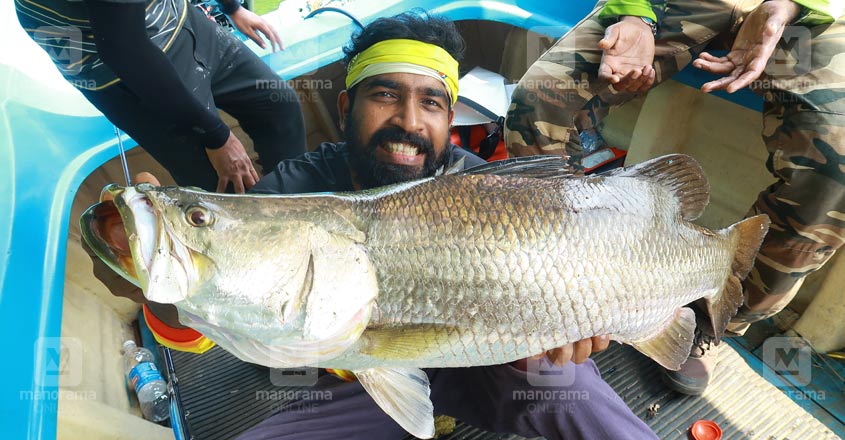 Unni says his friends from school were surprised when they knew that he was starting a Youtube channel. The vlogger was an introvert at school who was shy and didn't talk much. Once, a teacher told his mother who came to his school to check his results, One should either study well or not study at all. I don't know what Unni is here for.'
The vlogger admits he wasn't much interested in studies and had gone to the school just because his parents had enrolled him. After failing in class ten, he began doing odd jobs to earn an income. Unni has always been passionate about cinema and loved watching movies and writing stories as well. He says he didn't get time to indulge in smoking or consume alcohol as he was always engaged creatively. He had even visited the location of Mohanlal starrer Chotta Mumbai to narrate his story to the movie's assistant director. He fell in love and soon marriage followed. However, fate had something else in store for him. Both his kidneys failed and had to undergo a transplant. Unni says his ailment and the expenses for the treatment was more than what his family could afford.
Vlogging to win back life
After the surgery, Unni required medicines worth Rs 13,000 in a month. The people in the locality had made donations to conduct his operation. Unni soon realized that he wouldn't be able to survive with others' help or charity. It was during that time that he began thinking about starting a Youtube channel. "There wasn't network in my house. So I would watch the tutorial videos when I went for my morning walks. I then spoke to my friends and they were really encouraging. They wanted me to do something creatively. They, however, wanted to make sure that I could earn money from it. I asked one of my friends whether he could shoot the video on his phone. But he told he could film it on his camera. In the beginning, my friend edited the videos for me. Later, I began editing them myself on the computer that I bought using the money given by my brother in law. Even today, I require around Rs 9000 to buy the medicines. My family and friends are wholeheartedly supporting me," notes Unni.
Once a person in his village approached Unni and asked whether he was earning enough money by making videos. He also offered to help Unni find a job in a shop. However, Unni humbly rejected the offer saying that he was earning enough. But the man thought Unni was lying and was eager to give him some valuable 'advice.' Later, the person attended an event at Kannur and even gave a speech. In his speech, he had mentioned that he hailed from Kumbalangi. While having lunch, the chief guest of that event asked him whether he knew the youngster from Kumbalangi who makes fishing videos. The man was confused and said that he didn't know anyone. Then the chief guest asked why the man wasn't encouraging someone from his own village even when the entire world was watching Unni's videos. The man then recognized Unni from the videos and said he knew him.
Videos of hope
"I began cooking when the cameraman suggested that we could have lunch if I cook the fishes that I catch. Now, my viewers like watching not just the fishing part but expect me to cook as well. If you ask me what has been my favourite video so far, I would say I haven't posted it yet. I post each video hoping that it would reach lots of people. Moreover, I am extremely happy doing what I love," says Unni.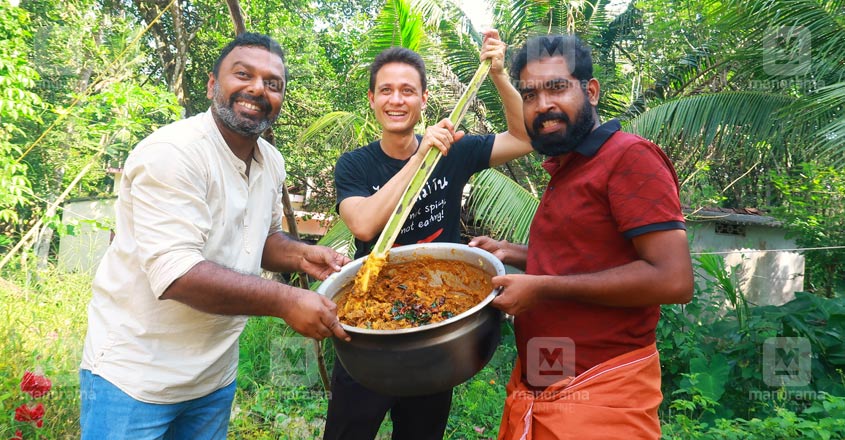 Mark Wiens story
Mark Wiens is a noted food vlogger who has millions of followers from around the world. He is so passionate about trying out different cuisines and unique dishes. Unni says the international vlogger brims with energy and is always excited to eat. Unni got a chance to cook with Wiens through another food vlogger Ebbin Jose. A funny incident happened after Unni posted the video with Mark Wiens. "Many Keralites who are settled abroad send me messages after watching my fishing videos. They watch Mark's videos as well. A person from New Zealand called me while I was busy editing the video featuring Mark. He said I need to improve on some aspects and talked about a lot of things. He then told me I need to watch the videos of a vlogger named Mark. He kept saying that I could learn a lot of things from Mark's videos. I said I would try to improve. A few days later, I posted the video with Mark. After watching that he called again and apologized," laughs Unni.
Number of subscribers
Unni says many vloggers try to increase the number of their subscribers as they deem Youtube solely as a source of income. He thinks there is no point in doing that as the number of views is what matters the most. Unni posts at least two or three videos in a week.
"Those who were active on TikTok are now coming to Youtube. In a way, it benefits food vloggers like me. Pompousness does not work on Youtube. Here, you need to upload a video once in five days. Usually, I post videos on Tuesdays and Fridays. In case I have shot a few extra videos, I upload on alternate days. I was elated when I hit the 1000 subscriber mark. It must be because I began with baby steps and then gradually got established. I got lots of friends after I began making videos," says Unni.
Some tips to those who wish to start a Youtube channel
Unni says the secret to run a successful Youtube channel is to give whatever the viewers want.
Learn about Youtube
Unni says there is no point in starting a channel after watching a few vlogs done by others. He says he decided to be a content creator when he realized that he wouldn't be able to survive without doing something. He ventured into the streaming platform after studying about it for one and half months. One might feel it wouldn't suit them when they actually start learning about Youtube. There are lots of barriers to be crossed before becoming a successful Youtuber.
Starting trouble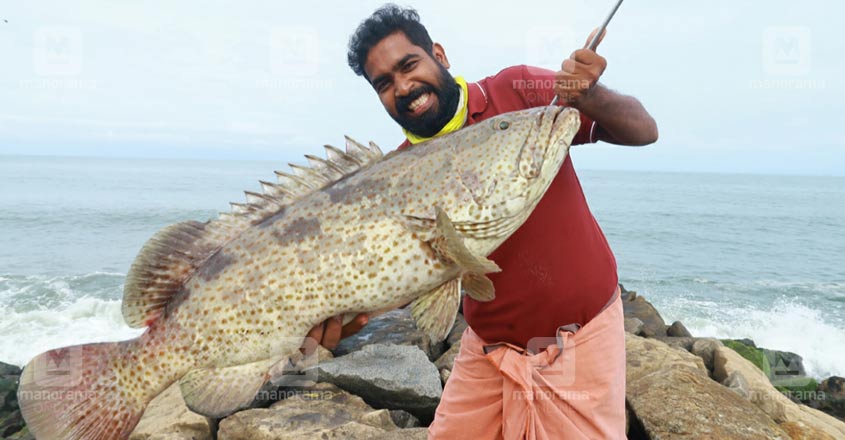 Unni says he was cool about filming for the first time. One of his friends came with camera and asked him to begin. He still presents his videos in this simple and authentic manner.
Not having the reach
Many complain that their videos are not grabbing the necessary reach. Unni says the content needs to be interesting to draw the viewers' attention.
Prepare videos in advance
Usually people film a video and then upload it. The next one would be posted within a few days. However, Unni says one should have at least five videos at hand when they begin their channel. Most people would be too busy to do that and often quit halfway through. Among the 100 content creators who regularly upload videos, only 10 may succeed. Unni emphasizes the importance of studying how Youtube works before venturing into it.
"It is not easy filming what I do. The fish don't swim to me as soon as I switch on the camera. It might take even up to five days to shoot a video of catching a fish. Once, I had to follow a particular fish from the morning till the evening. Finally, it was only on the fifth day that I could catch it. Most of my videos are like this. It requires patience and knowledge about what you are doing. I believe that one would succeed in life if they have patience and discipline in life," says Unni.
Don't follow trends
To those who wish to begin a Youtube channel, Unni's advice is not to follow the winner but to listen to the experiences of those who have failed. Try to understand where they have gone wrong and overcome it in one's own way. Unni doesn't believe that the stories of successful Youtube content creators would help the newbies.
New web series
"If it wasn't for the lockdown, I would have flown abroad to film videos. During this period, I was busy preparing the script for a web series. I am currently looking for a producer," OMKV Unni signs off.