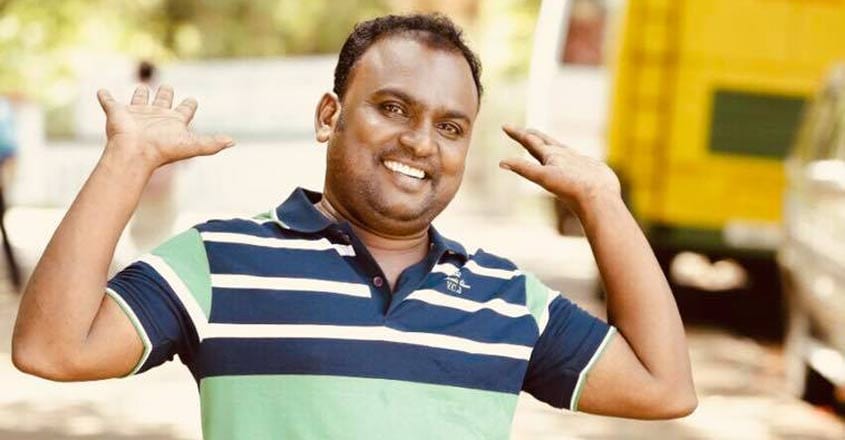 Actor Bijukuttan shares an interesting story about one of his favourite dishes, the epic jackfruit, and shrimp curry. "Earlier, whenever I went to foreign countries for programs, home-cooked food was one thing I missed the most. In the initial days, I used to complain that I wanted to have some kanji (rice gruel), or rice and chutney. The poor organizers would run around to get us these foods.

Slowly, I changed my habits. I learned to adjust to the food and cuisines of the countries that we visited. So, now, I am not very adamant when it comes to food. I would try the Arabian dishes when I am in Dubai. Similarly, if I am in the United States I enjoy their food as well. I do not have any special likes or dislikes when it comes to food. I just love eating the food that is cooked at home," says Bijukuttan.
Jackfruit seeds
The good old jackfruit seed is the comedian's favourite food item. Jackfruit seeds cooked with raw mangoes or dried shrimp are his most loved dishes. He says that the jackfruit seeds and shrimps and raw mangoes are a rare combination. The creamy coconut gravy elevates the consistency and flavour of this traditional dish. Bijukuttan says the jackfruit seed curry would be cooked every day at his house when the fruit is in season. His family would gift plump jackfruits to their neighbours and relatives and ask them to give the seeds back.
American jackfruit seed
Bijukuttan narrates an unforgettable incident that happened while visiting the United States for a program a few years ago. "One of the organizers invited us to his home saying that he would prepare fresh food. I was very keen to eat the jackfruit seed and dried shrimp curry and asked whether I could get it. To be honest, I forgot for a while that I was in America. But they promised to cook the dish for me. However, on the day, we didn't get the food even though it was past lunchtime. Finally, at around 3.30 in the evening, they gave us rice and all these curries.
"I really enjoyed the dish. But, when I learned about the hardship behind those dishes, I really felt bad. Jackfruit seeds and dried shrimp aren't easily available there. Even if it was available, it would be really expensive. But they enquired at lots of places including the embassy to know where they could find the ingredients. Finally, they managed to get 3-4 jackfruit seeds and a few dried shrimps as well. It was very expensive and cost around what is equal to Rs 25,000. I was shocked when I came to know about it. After that incident, I have not asked for our traditional dishes at foreign lands," says the actor.
Not a foodie
Bijukuttan is not a hardcore foodie and doesn't really like trying different cuisines and dishes. However, he is ready to eat whatever is available at the place. "The people of Kochi have an acquired taste that is unique. Our special flavours cannot be experienced at any other place. You cannot enjoy the unique flavour of the sambar of Kochi at Thiruvananthapuram. It is different at Kannur and Palakkad as well. The same dish would have different flavours at various places around the state. I am of the opinion that one should be open to accepting various flavours," notes Bijukuttan.