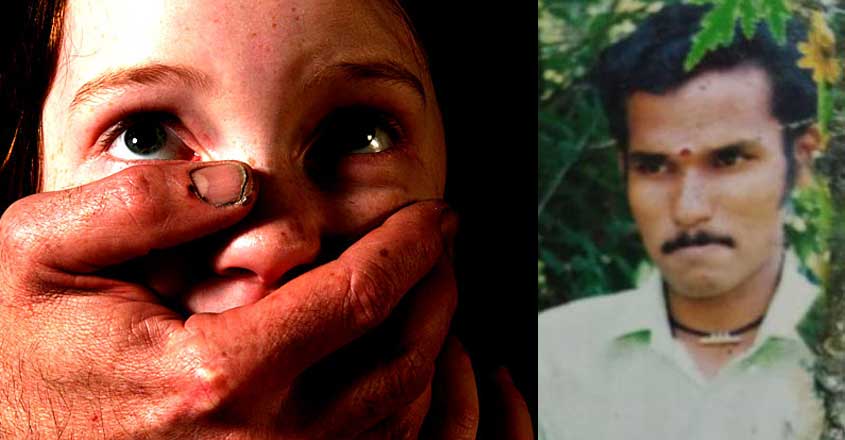 Kollam: A Keralite, accused of sexually abusing a girl who later committed suicide, has been arrested in Riyadh, Saudi Arabia, with the help of the Interpol. A police team led by Kollam City Police commissioner Merin Joseph would bring the accused, Sunil Kumar, to Kerala on Tuesday. The accused who was absconding for the last couple of years could be nabbed from overseas owing to an India-Saudi Arabia pact on handing over criminals.
This is the first instance where a woman police officer has led such a mission abroad. During PM Manmohan Singh's visit to Saudi Arabia in 2010, the two nations had reached an agreement to exchange criminals.

The girl, a native of Clappana in Kollam, was lured and abused by Sunil in 2017 while he had come home for vacation from the Middle East where he had been working for long.
He reportedly established a contact with the girl's family with the help of his alcoholic friend who happened to be the girl's paternal uncle.
The girl, belonging to a backward community, was 13 years old when she fell prey to the NRI. The crime came to light after the girl's teachers who came to know of the abuse from her classmates reported to the activists of the Childline. The NGO later held a probe and found out that Sunil had been frequently abusing the child.
Sunil fled to the Gulf after she allegedly committed suicide while admitted to the government Mahila Mandiram at Karicode in Kollam. Another child too had reportedly committed suicide at the same shelter allegedly due to the hardships they had faced there. The staff of this women's shelter, who were found responsible for the untoward incidents there, have been imprisoned.
Sunil has been slapped with various charges, including rape, child abuse, and atrocities towards people from backward communities.
The pending abuse case was taken up after Merin Joseph took charge as the Kollam commissioner.The police soon approached the Interpol after a red-corner notice was issued against Sunil.
The accused was arrested with the help of the Interpol in Riyadh three weeks ago and was kept at a jail in the kingdom. The team from Kerala then left for Riyadh to bring him back.
The team also includes of Assistant Commissioner M Anil Kumar and Ochira CI R Prakash too.