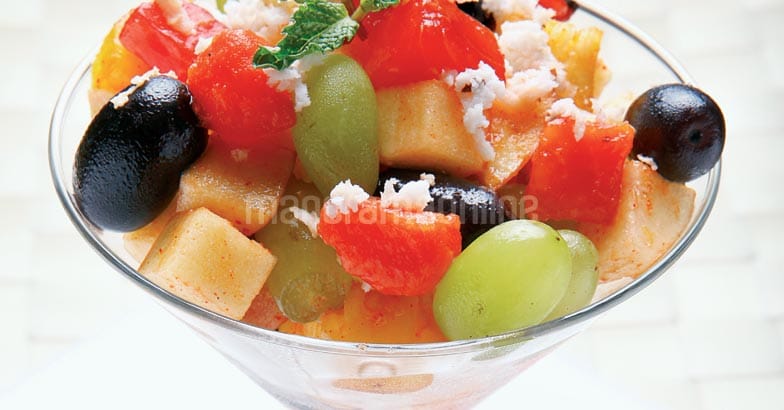 The teens are always smart, which makes it even more important to take smart food.
They need a balanced diet which provides enough carbohydrates, proteins, vitamins and minerals, not to leave out iron to prevent anaemia and lots of calcium for healthy bones. For this, it is important that they take a lot of fruits, ideally season wise.
You can make food at home attractive and colourful, and prevent your teen from consuming junk food. Start being a 'smart mom' with this edition of recipes created by Dr. Leena Nair, Diet Consultant and Nutritionist of KIM Hospital.
Check out this high powered diet.
Seasonal Fruit Salad
An assortment of the finest fruits you can think of tossed with coconut, sugar, a pinch of salt and spiced up with chilli; enjoy your fruits the spicy way.