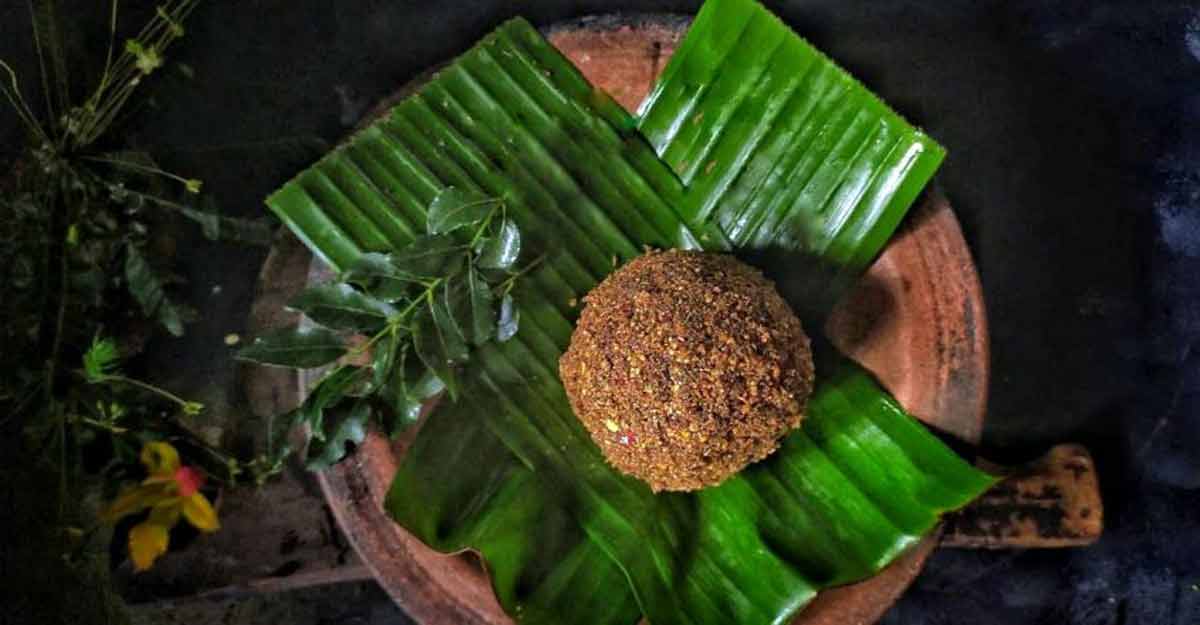 Chammanthi is as old as the Malayali. You can grind everything and anything at all into a fine ball which has no parallel when had along with another all-time favourite, the kanji. The Malayali palate naturally swerves to where chammanthi is served, be it anywhere in the country or abroad.
Guess where the word has its root? It stems from the Sanskrit word "sambhandhi" which in turn became "sammandhi" and then got corrupted to "chammanthi".
Here's a delicious ball of chammanthi that's easy to make. The main ingredient is of course, horse gram, full of nutrients. Horse gram works best during the cold monsoon months. Easy on the stomach, its digestive properties are commendable.